In-Home Massage
in Menifee
Massages On Demand in Menifee are now at your doorstep, thanks to Zeel. Download the Zeel Massage app and book today!
Book a Massage
How it Works
Book
Book a 5-star massage easily in seconds from our website or massage app.
Connect
A massage therapist will come to your Menifee home, hotel, or office in as little as an hour, or schedule in advance.
Relax
Relax and recuperate with a spa-quality massage in the comfort of your Menifee home.
Menifee Massage Therapists
There are over 10,000 massage therapists in the Zeel network nationwide. Here are a few that are available for in-home massages in Menifee.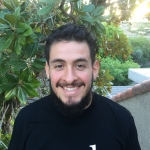 Anthony C.
Anthony is a licensed massage therapist and graduate of Mayfield College. After graduating, he went on to further develop his skills in high-end spas, including Saguaro Resort Spa. Anthony's clients will benefit from his knowledge of Swedish, Deep Tissue, Sports, and Shiatsu massage. He is also well-versed in myofascial release, trigger point therapy, and lymphatic drainage massage.
Where We Zeel
Enter your zip code to find out if Zeel is available in your area.
Zeel is available in Menifee
and other nearby areas.
One more thing to enjoy in Menifee, CA—Massages On Demand are now at your doorstep, thanks to Zeel. Large parks, beautiful lakes, and splendid amenities of Menifee, this city has drawn residents and visitors from across the state and the nation. This master-planned community features an entrancing Mediterranean climate and is a wonderful place to visit, live, work, play, and shop. While you're enjoying everything this city has to offer, be sure to get the best massage Menifee has to offer too, from Zeel Massage On Demand.

In less than an hour, you could be enjoying your very own Menifee massage delivered to your office, hotel, home, or event. You can book Zeel Massage deliveries in advance for parties, conventions, and retreats. Indulge yourself today with a private, safe, and convenient massage delivered by a professional, vetted, and licensed Zeel Massage Therapist. 365 days a year, Zeel is there for you via the convenient Zeel Massage app and Zeel.com. Whether you're looking for a Swedish massage, deep tissue massage, sports massage, or prenatal massage in Menifee, be sure to get your massage delivery from Zeel Massage On Demand.
Massages
in Menifee
Zeel provides Swedish massage, deep tissue massage, prenatal massage, sports massage, couples massage, and chair massage in Menifee.
Ready to get a massage from The Massage Experts®?
Same day, in-home massage. Instant relaxation.