Swedish Massage
Swedish massage is the most popular Western modality. The therapist will incorporate gliding, kneading, tapping and friction techniques to improve circulation, ease muscle tension and help you feel more relaxed. It's a great choice for reducing stress.
Benefits of Swedish Massage

Swedish Massage for Pain Management
Swedish massage can reduce pain through soft tissue manipulation. It is believed to flush toxins by increasing blood flow, promoting healing.

Swedish Massage Lowers Blood Pressure
Studies have consistently found that Swedish massage can help reduce blood pressure in people with hypertension.

Swedish Massage Improves Immune Function
Several studies have shown massage decreases levels of two stress hormones (cortisol and vasopressin). Reducing stress improves overall immune function.
Swedish Massage Techniques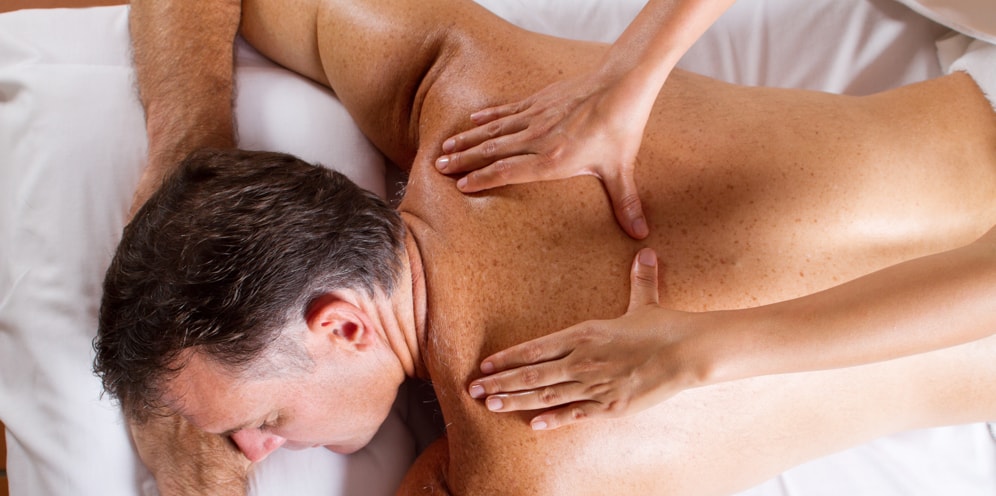 Effleurage
Effleurage is often used when starting or finishing work on an area, or taking a break from intense work. The therapist uses long gliding motions of varying pressure, according to your needs. Effleurage increases circulation, and warms up the tissue. Therapists use fingertips, palms and forearms to perform this technique.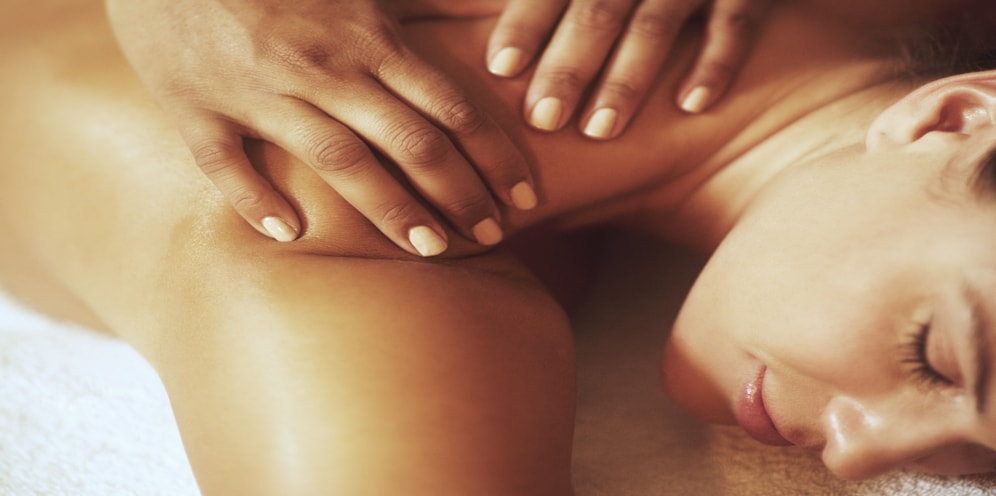 Petrissage
Petrissage involves rhythmically kneading, wringing, or rolling the muscle to access deeper tissue, often while lifting the muscle. This technique brings blood to the area and separates muscles fibers from one another. The alternate squeezing pattern is very relaxing, as it signals the brain to release tension in the area.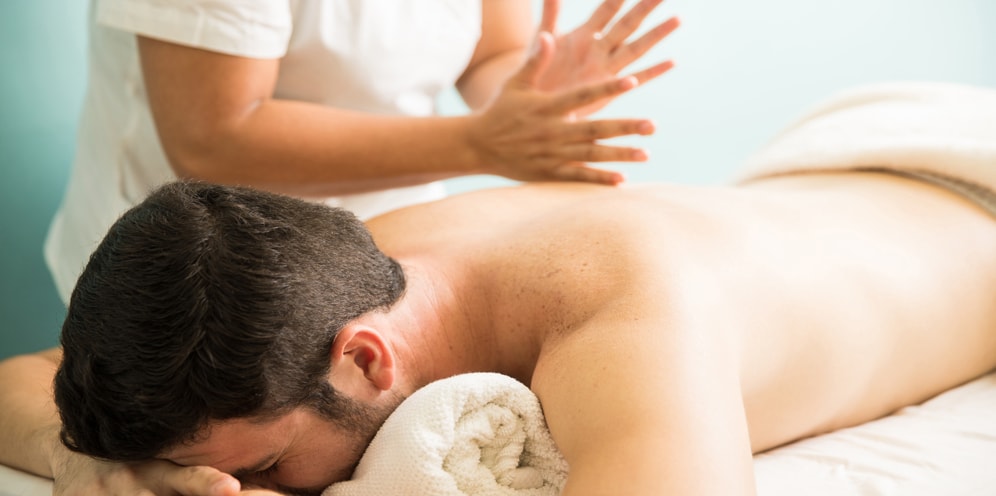 Tapotement
Massage therapists often use tapotement when performing Swedish massage. Using cupped hands, or the side of the hand, (think soft chopping), the therapist will "strike" your muscles with both hands. Doing this for a long period of time (over sixty seconds) will exhaust the muscle, relaxing tension and easing spasms.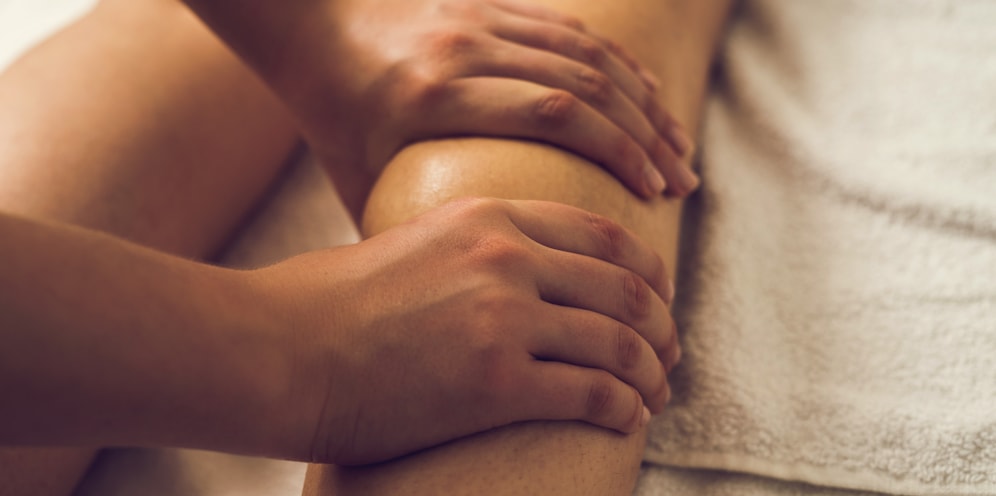 Vibration
Vibration is a less commonly used, but effective, Swedish massage technique. The massage therapist loosens your muscles by using the heel of the hand, or the fingertips, to vibrate your muscles, causing them to release and relax. Vibration is used locally, in small areas where a spasm just won't quit.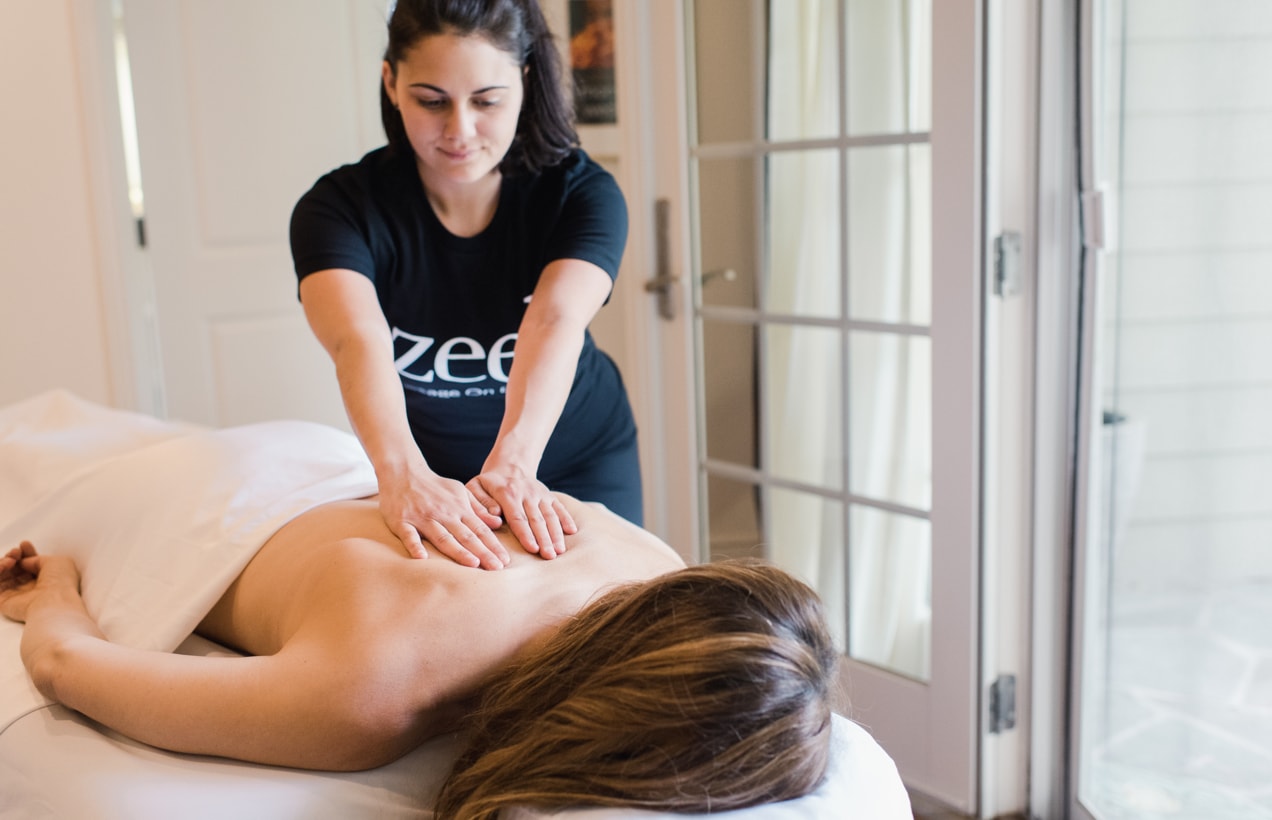 Expert Advice
Massage therapists love feedback! Be sure to keep an open line of communication with your therapist. If you have areas that need attention, or that you prefer to avoid, or if you want lighter or deeper pressure, speak right up.
Customer Reviews
"
"
Zeel is a lifesaver. I have high stress. Regular massages with expert therapists help me relax and keep my body in top-top condition. I absolutely can't live without Zeel.
Eugene C.
"
"
I love this company! I have been a member for over a year & have always been very happy with their service…join! You WILL NOT regret it.
Terrie M.
"
"
I loved getting an in home massage. It made it so much more relaxing! No getting in a car and driving home!
Karen L.