Couples Massage
Whether you're married, dating, siblings, or friends, a couples massage provides a wonderful experience you can enjoy together. We will coordinate two massage therapists to arrive together at your address. Do you love deep work while your partner prefers a softer touch? No problem. You can each choose a modality.
Benefits of Couples Massage

Lower Stress Improves Quality of Life
Couples massages are a great, fun way to reduce stress, calm muscles after a workout, or just relax, together.

Ease Pain - Focus on Better Things
Feeling awesome starts with being pain-free. Couples massages can reduce aches and pains so you can focus on better things!

Strengthen Your Relationship with Couples Massage
Massage is a wonderful, personal experience. A couples massage is a perfect way to share a life-affirming experience with your partner.
Couples Massage Techniques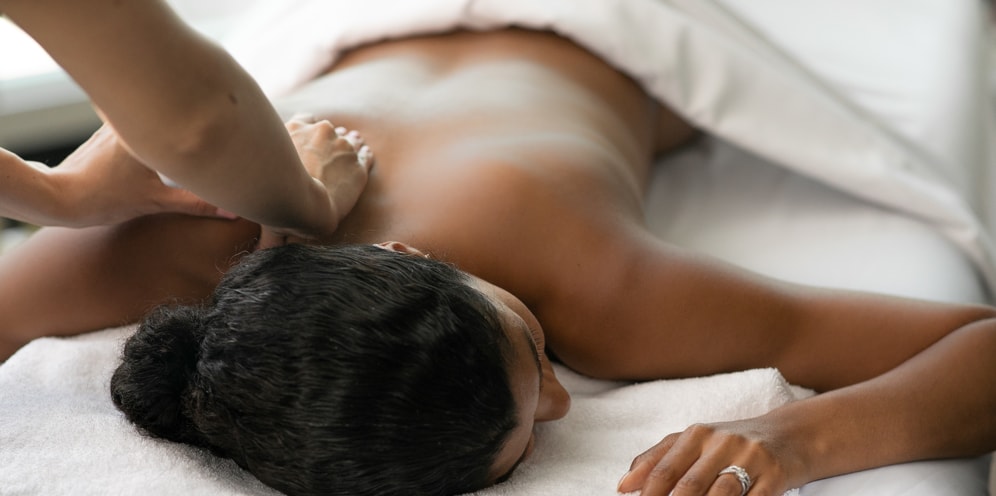 Swedish Massage
If your primary goal is to relax, Swedish massage is an ideal modality for you. The massage therapist will use long, gliding strokes, along with other effective but relaxing techniques, to release tension. Swedish is the perfect modality for winding down in a couples massage, and will be customized to your preferred pressure.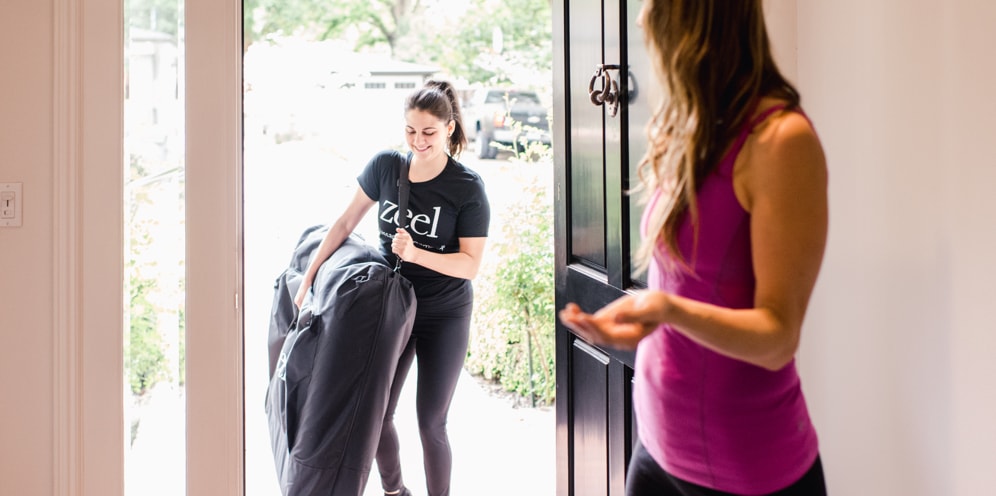 Deep Tissue Massage
If you have persistent muscle discomfort, or just prefer firmer pressure, deep tissue massage is a great option as a modality for a couples massage. Deep tissue work combines different techniques, including Swedish and trigger point work. It can address particular areas or be a full-body massage.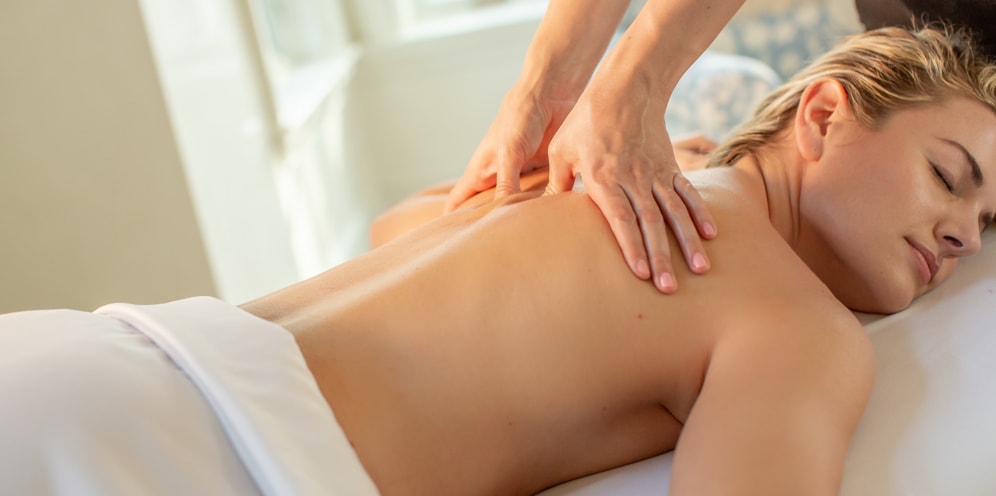 Sports Massage
Sports massage isn't just for top athletes, it's good for anyone with an active lifestyle as part of a couples massage. A combination of deep tissue massage, myofascial release and assisted stretching, sports massage is an effective technique to prepare for an activity, decrease muscle soreness, improve flexibility, and increase range of motion.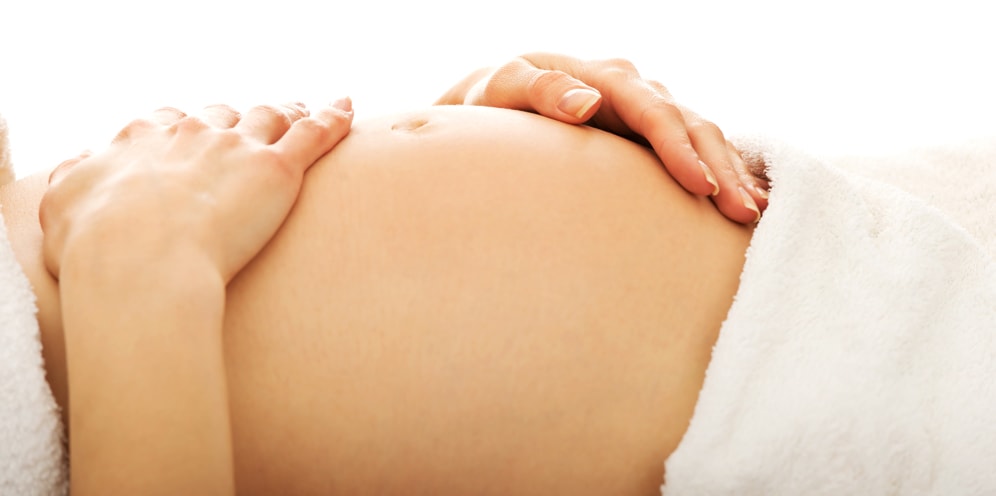 Prenatal Massage
Pregnancy comes with aches and pains. A prenatal massage as part of a couples massage helps ease the discomfort utilizing a variety of techniques performed by prenatal-trained massage therapists. While prenatal massage is, by necessity, not as strong as a deep tissue massage, it has profound effects on both mother and baby.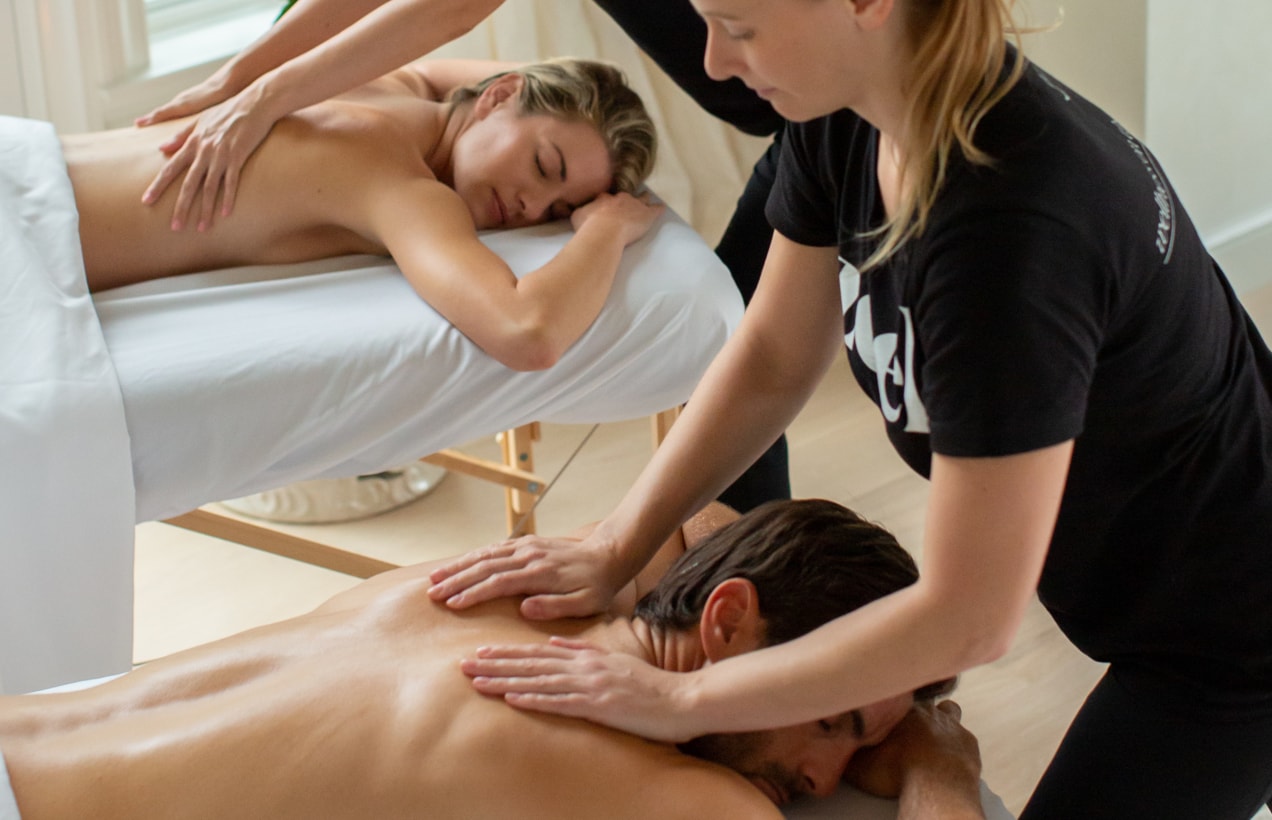 Expert Advice
Massage therapists love feedback! Be sure to keep an open line of communication with your therapist. If you have areas that need attention, or that you prefer to avoid, or if you want lighter or deeper pressure, speak right up.
Customer Reviews
"
"
I had ordered a couple massage for my parents who live in Maryland…I just heard from my mom…they are already looking forward to their next Zeel massage.
Homer K.
"
"
I've booked for myself for an end-of-the-work week treat, a couples massage twice with my husband. It was fantastic. Booking is easy, and there's nothing like getting a massage right in your own home.
Mary G.
"
"
You can't go wrong! My wife and I booked two couples massages over the last couple of months and they were some of the best massages we've ever had. I highly recommend Zeel!
Daniel H.