In-Home Massage
in Brea
It couldn't be easier to book a massage in Brea with the Zeel Massage On-Demand app.
Book a Massage
How it Works
Book
Book a 5-star massage easily in seconds from our website or massage app.
Connect
A massage therapist will come to your Brea home, hotel, or office in as little as an hour, or schedule in advance.
Relax
Relax and recuperate with a spa-quality massage in the comfort of your Brea home.
Brea Massage Therapists
There are over 10,000 massage therapists in the Zeel network nationwide. Here are a few that are available for in-home massages in Brea.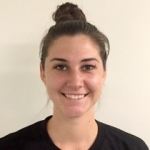 Ashlie P.
Certified massage therapist Ashlie brings professional, therapeutic massage care to her clients. She has worked with a diverse body of clients in a number of spas throughout Southern California, developing sessions tailored to clients' specific needs. Ashlie evaluates her clients' health goals and provides custom massage using a combination of the best massage modalities, including Swedish, deep tissue, and sports massage. She adds her warm, intuitive touch to each session, leaving clients feeling relaxed and refreshed.
---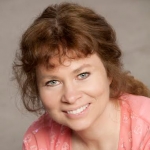 Colleen C.
Colleen is a licensed massage therapist and graduate of Healing Hands School of Holistic Health. After graduation she went on to help clients achieve wellness in physical therapy offices. She is well-versed in Swedish, Deep Tissue, Sports, and Lomi Lomi Massage. She is also adept in myofascial release, craniosacral therapy, and acupressure.
---
James D.
James is a gifted therapist with over 20 years of experience, including employment at luxury spas such as The St Regis Monarch Beach. He performs deep tissue, swedish, prenatal massages, and has experience with reflexology and rolfing/structural integration. He also hold a Masters Degree in Acupuncture and Chinese Medicine, as well as an Associates degree in Physical Therapy.
Where We Zeel
Enter your zip code to find out if Zeel is available in your area.
Zeel is available in Brea
and other nearby areas.
Looking for a massage in Brea, CA? Zeel's got your back. Zeel in Brea, CA is there to provide the massage you deserve, and it couldn't be easier to book. Once known for its oil production and citrus, Brea, CA now offers many excellent retail options to consumers, and now provides Zeel, too. This area features both the Brea Mall and the newly-renovated Brea Downtown, and is home to a bustling art scene and many public art exhibits. When you're done exploring and enjoying all that this city has to offer, book the best massage Brea, CA has to offer—with Zeel.

In under an hour, Zeel Massage On Demand can deliver a prenatal massage, sports massage, Swedish massage, deep tissue massage, and even couples massage to Brea, CA, as early as 8 am and as late as 10:30 pm. Seven days a week, from dawn to dusk, Zeel delivers trained, vetted, and licensed massage therapists to your home, office, hotel room, or event. Zeel mobile massages are great for parties – you can book them up to a month in advance. Give yourself and your guests the gift of health and comfort with a professional, private and safe Zeel Massage. Use the convenient Zeel app or Zeel.com to schedule a soothing, therapeutic massage in Brea, CA today – you deserve it!
Massages
in Brea
Zeel provides Swedish massage, deep tissue massage, prenatal massage, sports massage, couples massage, and chair massage in Brea.
Ready to get a massage from The Massage Experts®?
Same day, in-home massage. Instant relaxation.