Corporate Chair Massage
in Los Angeles
Los Angeles is known nationwide for its culture of wellness, but finding time to get active, eat well, and de-stress can be a challenge for busy employees. That's why Zeel is proud to offer in-office corporate massages in Los Angeles, available on-demand 7 days a week.

With Zeel@Work, you can incorporate corporate massage into a one-day wellness retreat or schedule recurring in-office events as a standing work perk. No matter what you choose, Zeel's top-rated, licensed massage therapists are available to help your employees unwind and relax—no matter how packed their schedules may be.
Book a chair massage event
How it Works
Pick a Time
Book in minutes using our instant booking tool, and schedule your massage event same-day or in advance.
Set Aside Space
Designate an area like a conference room or other space with low foot traffic. Your provider will set up from there.
Relax and Enjoy
Enjoy the rewards of your employees feeling relaxed, productive, and appreciated by their employer.
Los Angeles Corporate Chair Massage Therapists
There are over 10,000 massage therapists in the Zeel network nationwide. Here are a few that are available for chair massages in Los Angeles.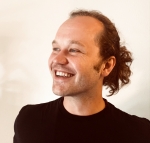 Jeffrey P.
Licensed massage therapist Jeffrey has been practicing since 2017 when he graduated from the Blue Heron Academy in Grand Rapids, MI. He is trained in many modalities including acupressure, cupping, aromatherapy, medical massage, deep tissue, and Swedish massage. A natural, Jeffrey became an instructor of massage shortly after graduating and is an experienced practitioner and teacher of acupressure and marma therapy. He is able to provide a customized full body rejuvenating treatment.
---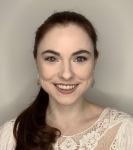 Katherine W.
She has experience with a diverse clientele, and is skilled in a number of massage modalities. Highly professional and passionate about bodywork, Katherine blends the most effective techniques for a customized session, tailored to individual needs and preferences.
---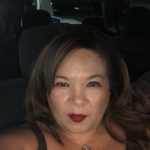 Virginia C.
Virginia is a licensed massage therapist, practicing since 2001. She has experience with a diverse clientele, and is skilled in a number of massage modalities. Highly professional and passionate about bodywork, Virginia blends the most effective techniques for a customized session, tailored to individual needs and preferences.
Zeel is available in Los Angeles
and other nearby areas.
From the film studios of Burbank to the tech companies of "Silicon Beach", to the trendy shops of Silver Lake and everything in between, Los Angeles is packed with businesses of all sizes that are often competing for their industries' top talent.
So how do they make their businesses stand out amongst all the rest? Zeel@Work makes it easy to add massage to your list desirable work perks. Book Zeel as a part of a one-time corporate retreat or enhance your company's wellness program or benefits plan with recurring massage events—a package that's essential for attracting and retaining those stellar employees. And because Zeel therapists travel to your office, there's no need for employees to brave the 405 to seek a little relaxation.
After booking your massage event, you can rest easy knowing that we've got the rest covered. After all, you have enough on your plate! We take care of everything needed to turn your office into a wellness oasis, including the delivery of massage chairs, relaxing music, freshly laundered towels, and more.
What Happens During a Chair Massage?
Corporate chair massages are designed to specifically target the pressure points and areas of the body that carry the most tension from sitting at a desk (or in your car during LA's traffic-packed commuting hours!). Therapists focus on the neck, back, and arms, while paying close attention to any problem areas identified by the employee at the beginning of the session.
Chair massage sessions are intentionally shorter than a standard massage to ensure that every interested employee has a chance to relax. With 12-20-minute appointments, each therapist can accommodate numerous employees while also taking the time to address any individual needs. Plus, the experience for employees is seamless and convenient. No special preparation or clothing removal is required, so employees arrive at their scheduled time feeling comfortable and at ease and return to work afterwards feeling better than ever.
Scheduling an Office Massage Event
Scheduling an in-office massage event with Zeel's instant booking tool is as easy as ordering coffee for the office, thanks to same-day and advance booking options. The Zeel team is also here to help you plan a custom event if you have something special in mind or prefer to speak with someone directly. Once your event has been booked, employees can conveniently sign up for an appointment that fits into their busy workday using Zeel's seamless scheduling tool. They'll even receive automatic reminders in advance to make sure they don't miss out on their work perk!
Your employees work hard to help make your company what it is. Treat them to a workplace experience that will leave them feeling relaxed, appreciated, and ready to take on their next task. And don't forget to treat yourself to a chair massage while you're at it!
Ready to book your next corporate massage event?
Same day, in-home massage. Instant relaxation.