Prenatal Massage
Becoming a mom is special, but it can come with some not-so-wonderful aches and pains. Prenatal massage helps ease the discomfort through a variety of techniques performed by an experienced prenatal therapist. The therapist will ask you about medical issues, how far along you are, and how your body is feeling.
Benefits of Prenatal Massage

Prenatal Massage Eases Joint Stress
During pregnancy, extra stress is placed on your joints, and your center of gravity shifts. Prenatal massage helps ease joint aches.

Improves Blood Circulation and Oxygenation
Your blood supply increases up to 60% during pregnancy, and prenatal massage improves the circulation to your growing fetus.

More Stable Hormones and Increased Endorphins
Hormone shifts come with pregnancy. Prenatal massage helps stabilize hormones, and has been shown to increase endorphins.
Prenatal Massage Techniques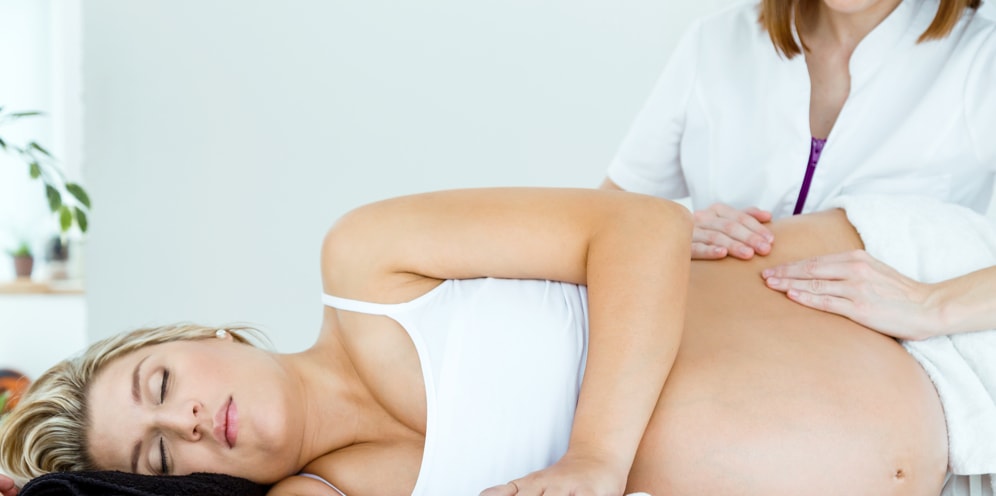 Positioning
Proper positioning is extremely important for the comfort of the mom and the safety of the baby in a prenatal massage. That's why prenatal massage therapists often position the mother-to-be on her side with prenatal cushions strategically placed to alleviate pressure and stress.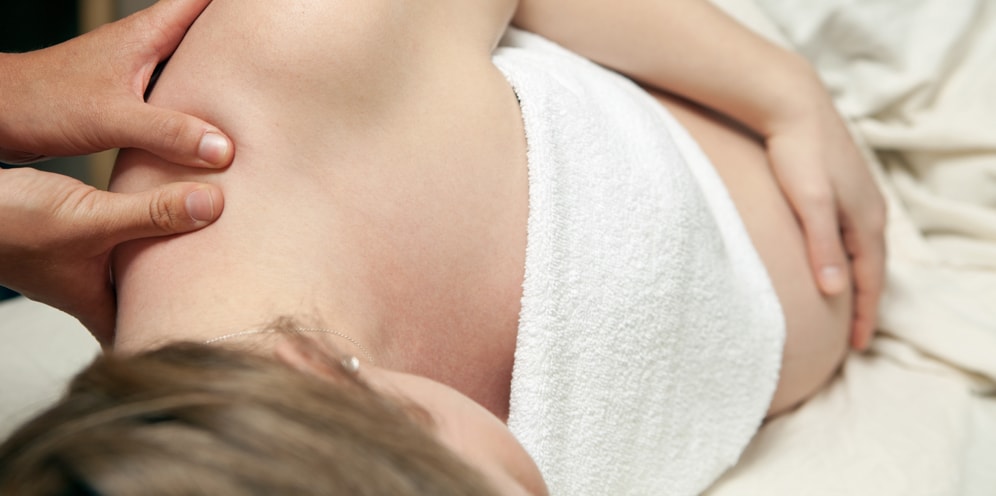 Deep Tissue
While you may want your massage therapist to "dig out" your aches and pains, deep tissue massage is generally not advisable throughout your pregnancy. Prenatal massage therapists are trained to avoid deep tissue and trigger point techniques at this time. That said, there are other massage options that can be beneficial.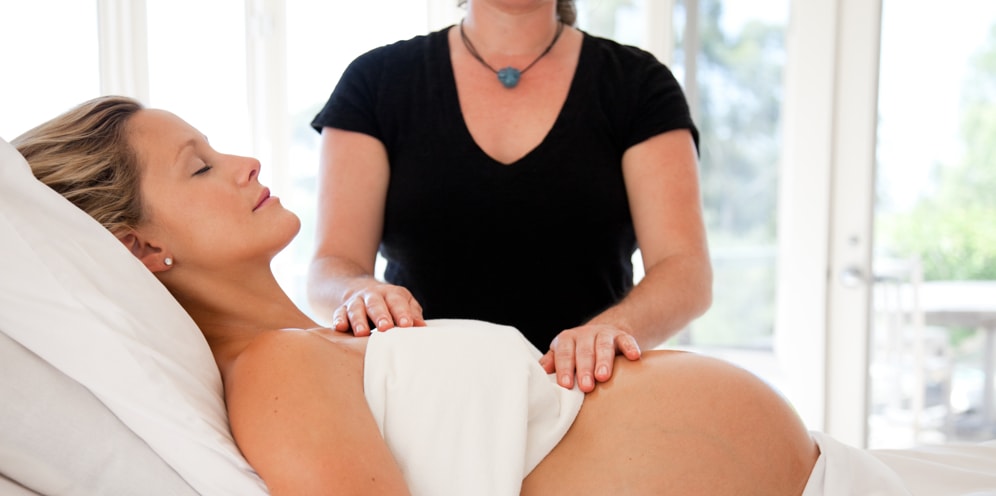 Swedish Massage
Although pregnancy is a time of "good stress", a little relaxation is a wonderful thing! A Swedish prenatal massage will help you feel calm, improve blood circulation to you and your baby, address your aches and pains, increase the feel-good hormones, and allow you to take some well-deserved "me time".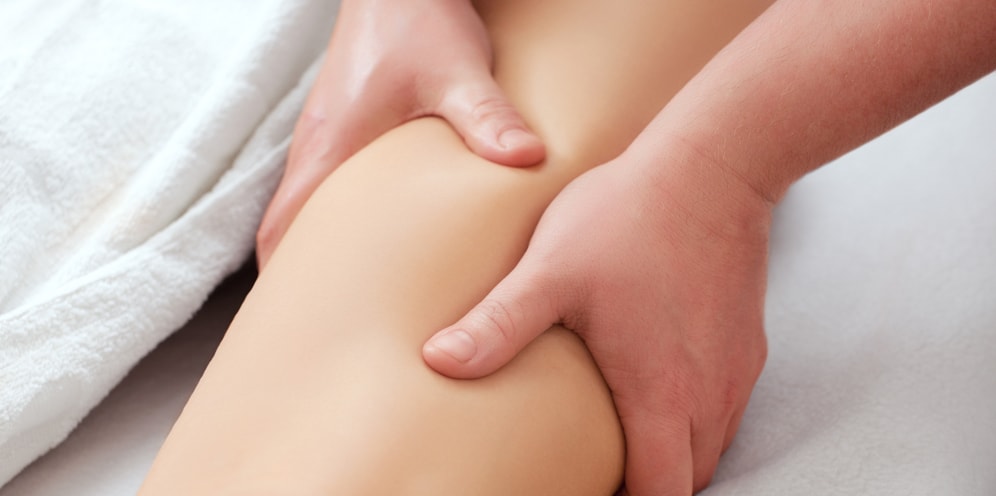 Lymphatic Drainage Massage
Manual lymphatic drainage (MLD) can help with common prenatal issues like edema and sluggish circulation, and support better sleep. The prenatal massage therapist, trained on this specialty, will use four specific techniques to move lymph for reduced swelling in the legs, arms, hands and feet. It is light, profoundly effective work.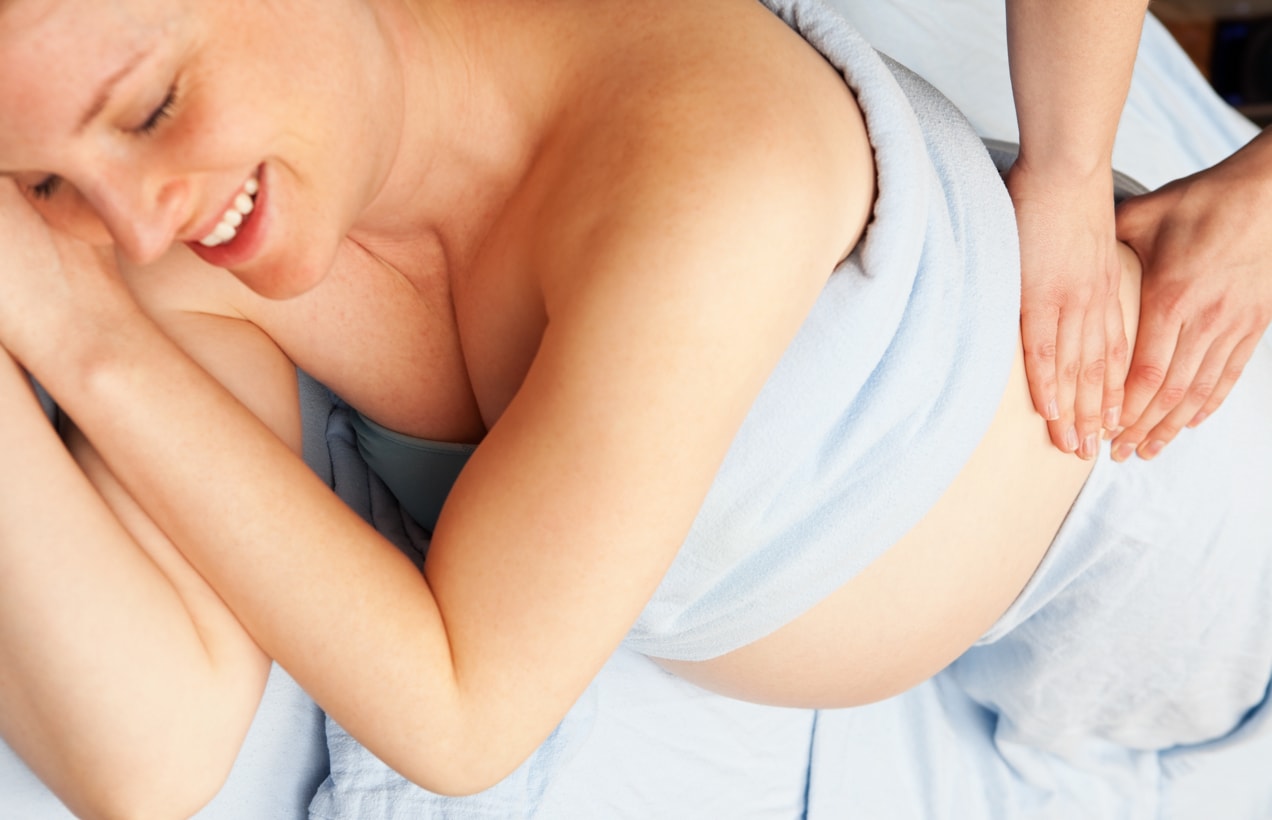 Expert Advice
Massage therapists love feedback! Be sure to keep an open line of communication with your therapist. If you have areas that need attention, or that you prefer to avoid, or if you want lighter or deeper pressure, speak right up.
Customer Reviews
"
"
One of the best massage services out there...Convenient, fast, easy to use app!...This is an incredible gift to not only give to yourself but to family members as well.
Kathy S.
"
"
This has been a pretty cool experience. I get massages sent to the house for my pregnant wife.
Travis S.
"
"
Love having a professional massage in the comfort of my own home! Simple to book, no worries on having cash/tip on hand. It's all so easy!
Nancy W.