In-Home Massage
in Pleasanton
Zeel's on-demand massage in Pleasanton is available when you need it most. Download the massage app and book today!
Book a Massage
How it Works
Book
Book a 5-star massage easily in seconds from our website or massage app.
Connect
A massage therapist will come to your Pleasanton home, hotel, or office in as little as an hour, or schedule in advance.
Relax
Relax and recuperate with a spa-quality massage in the comfort of your Pleasanton home.
Pleasanton Massage Therapists
There are over 10,000 massage therapists in the Zeel network nationwide. Here are a few that are available for in-home massages in Pleasanton.
Melanie C.
Certified massage therapist Melanie provides relaxing, rejuvenating in-home massage in the San Francisco Bay Area. She has polished her skills at high-end spas and sports clubs and is trained in a number of modalities, including Swedish, deep tissue, prenatal massage, shiatsu, acupressure and more. Melanie blends the most effective techniques to craft a custom session for each of her clients, aiming to reduce stress, increase flexibility, and promote relaxation.
---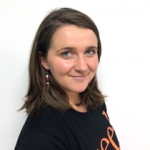 Brigitte R.
Certified massage therapist Brigitte is a graduate of CNI College, where she was trained in a number of modalities, including Swedish, deep tissue, prenatal massage, reflexology, lymph drainage, sports massage, and trigger point therapy. She blends effective techniques for a highly customized, client-centered session, whether focusing on specific musculoskeletal issues or crafting a deeply relaxing session for whole-body wellness and health.
---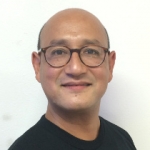 Simon L.
Simon is a highly professional massage therapist with nearly 25 years of experience practicing massage. He has worked as both a therapist and massage teacher in a myriad of luxury spas, high-end resorts, and clinical settings throughout the world. Simon is trained in several massage modalities, including Swedish, Thai, deep tissue, prenatal massage, craniosacral therapy, lymphatic drainage, and many more. He also also skilled in Eastern bodywork techniques and incorporates them into Western modalities to provide clients with a holistic, rejuvenating session.
Where We Zeel
Enter your zip code to find out if Zeel is available in your area.
Zeel is available in Pleasanton
and other nearby areas.
Zeel's Massage network extends throughout the San Francisco Bay Area, bringing mobile massages to Pleasanton, CA. Known for being one of the "best cities to live", Zeel clients in P-Town can experience the luxury and convenience of in-home, at work or in-hotel massages with just a few taps on their smartphones. Residents and visitors enjoying the small-town flavor of events like the Alameda County Fair, and places like Pleasanton Ridge Regional Park, the Firehouse Arts Center, and the historic downtown, can book Zeel's on-demand massage in Pleasanton when they need it most. Our vetted Pleasanton massage therapists arrive in as little in as hour, providing yet more reason to stay in this great city.

Experience the convenience, quality, and comfort of a mobile massage with one of Zeel's Pleasanton Massage Therapists. We are always on call: 7 days a week, 365 days a year. Choose from our wide menu of massage techniques—kick back with our Swedish massages or deep tissue massages or find pain relief with our sports massages and prenatal massages. We offer couples & back to back massages, too. Skip spending time searching for the best massage deals in Pleasanton, and avoid traveling and traffic. We'll bring the luxury of the best massage in Pleasanton to you. Order your Zeel Pleasanton Massage today.
Massages
in Pleasanton
Zeel provides Swedish massage, deep tissue massage, prenatal massage, sports massage, couples massage, and chair massage in Pleasanton.
Ready to get a massage from The Massage Experts®?
Same day, in-home massage. Instant relaxation.