In-Home Massage
in Burlingame
Zeel is the top massage in Burlingame, CA with same-day, in-home service. Just download the Zeel Massage app or visit Zeel.com and book a licensed and vetted massage therapist to your Burlingame home.
Book a Massage
How it Works
Book
Book a 5-star massage easily in seconds from our website or massage app.
Connect
A massage therapist will come to your Burlingame home, hotel, or office in as little as an hour, or schedule in advance.
Relax
Relax and recuperate with a spa-quality massage in the comfort of your Burlingame home.
Burlingame Massage Therapists
There are over 10,000 massage therapists in the Zeel network nationwide. Here are a few that are available for in-home massages in Burlingame.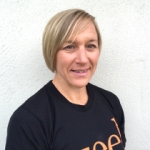 Anne V.
A graduate of the prestigious National Health Institute with over 5 years of experience, certified massage therapist Anne is dedicated to providing healing and relieving massage to clients in the South Bay Area. She has worked in a variety of clinical and gym environments, delivering high-quality sports massage to athletic professionals. Anne has training in many massage modalities and has an extensive knowledge of kinesiology and physiology that helps her deliver massages that heal injuries and increase athletic performance.
---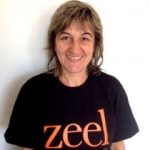 Gabriela I.
A highly trained and professional certified massage therapist with extensive experience in clinical settings, Gabriela has been practicing massage for over two decades. After earning her Bachelors and Masters degrees in physical therapy/massage therapy at the University of Sofia Medical College in Bulgaria, Gabriela has worked at a number of orthopedic and physical therapy clinics, as well as high-end luxury spas such as Burke Williams in San Jose. Gabriela specializes in Swedish, deep tissue, sports massage, myofascial release, and neuromuscular therapy.
---
Tyson P.
Tyson is a certified massage therapist with a background in martial arts, granting him a thorough understanding of body mechanics. He uses his skills to improve posture, strength, flexibility, and overall wellness, specializing in massage for orthopedic conditions, sports injuries, and rehabilitation.Tyson has experience working in clinical settings, and has worked with chiropractors for a diverse array of clients, including athletes, military personnel, and clients recovering from traumatic injuries.
Where We Zeel
Enter your zip code to find out if Zeel is available in your area.
Zeel is available in Burlingame
and other nearby areas.
Zeel's massage network extends throughout San Francisco, and brings mobile massages into Burlingame, CA. We're bringing in-home, at work, and in-hotel massages to this City of Trees, and all you have to do is book with the Zeel Massage app or on Zeel.com. Shop along Broadway and Burlingame Avenues, explore art galleries like Gallerie Citi, sample some sweets at See's Candies, Aida's Chocolates, or Powell's, and enjoy the water view walking trails—then schedule a Burlingame mobile massage with Zeel when and where you need it most. Our expert massage therapists arrive in as little as an hour, and we make it as simple as possible.

Whether you prefer Swedish massage, deep tissue massage, sports massage, couples massage, or prenatal massage, Zeel Massage Therapists in Burlingame, CA are here to provide relief. We are always on call in San Mateo County, and we are here to make your life easy. You can even schedule up to 30 days in advance. Zeel Massage Therapists come to you. Look no further for the best massage deals Burlingame offers—we have you covered. Plus, it's simple. Book a Zeel Burlingame Massage today.
Massages
in Burlingame
Zeel provides Swedish massage, deep tissue massage, prenatal massage, sports massage, couples massage, and chair massage in Burlingame.
Ready to get a massage from The Massage Experts®?
Same day, in-home massage. Instant relaxation.