In-Home Massage
in Commack
Take a breather and book an on-demand massage in Commack from Zeel. In an hour or less, a massage therapist will be there to give you a high-quality massage. Booking is easy and fast. Download the app today!
Book a Massage
How it Works
Book
Book a 5-star massage easily in seconds from our website or massage app.
Connect
A massage therapist will come to your Commack home, hotel, or office in as little as an hour, or schedule in advance.
Relax
Relax and recuperate with a spa-quality massage in the comfort of your Commack home.
Commack Massage Therapists
There are over 10,000 massage therapists in the Zeel network nationwide. Here are a few that are available for in-home massages in Commack.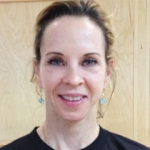 Ellen C.
A graduate of the prestigious Swedish Institute of Massage Therapy, Ellen brings nearly 30 years of massage experience to clients throughout Long Island. In addition to providing in-home massage, Ellen has also worked with clients at top-notch spas such as Gurney's in Montauk, The Gym in Armonk, the Hilton Hotel Spa in Rye, and The Marriott Hotel Spa in White Plains. Ellen is passionate about the healing qualities of her work and specializes in pain relief, trigger point therapy, myofascial release therapy, deep tissue massages, geriatric massage, neuromuscular therapy massage, sports massage, and Swedish massage.
---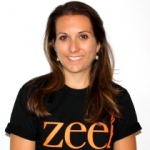 Megan F.
A graduate of the prestigious Swedish institute, Megan has worked in luxury spas around New York City. Sensitive to her client's unique needs and preferences, Megan customizes the session using quality, effective techniques, always accompanied by exemplary service. She specializes in deep tissue massage, myofascial release massage, prenatal massage, sports massage, Swedish massage, and aromatherapy.
---
Andy B.
Andy is a licensed massage therapist offering a blend of Swedish, deep tissue, and sports massage, tailoring each session to the unique needs of each client. He has been practicing for over 5 years since graduating from the New York College of Health Professions. Currently studying for his personal training certificate, Andy has a thorough understanding of physiology and body mechanics, specializing in massage to improve flexibility, range of motion, and muscle recovery.
Where We Zeel
Enter your zip code to find out if Zeel is available in your area.
Zeel is available in Commack
and other nearby areas.
Looking for a massage in Commack, NY? Zeel's got your back. Whenever you need to take a breather, we'll send our licensed and insured massage therapists in Commack to deliver the on-demand massage you've been looking for. Avoid the crowded Long Island Expressway and Long Island Rail Road. With Zeel, you need not travel for a high-quality massage, whether it be at home, at work, or even at your hotel. We bring the luxury right to you, in as little as an hour.

We know you're busy, so why spend it traveling to get some relaxation? With Zeel, all massage therapists in Commack are vetted, licensed, and on call—7 days a week, 365 days a year. Stop searching for the best massage in Commack, we'll bring it to you. So, whether you need a prenatal massage or sports massage, or a deep tissue massage, we've got options to make it more convenient for you. Book a massage in Commack, NY today.
Massages
in Commack
Zeel provides Swedish massage, deep tissue massage, prenatal massage, sports massage, couples massage, and chair massage in Commack.
Ready to get a massage from The Massage Experts®?
Same day, in-home massage. Instant relaxation.