In-Home Massage
in Wilton Manors
Massage made simple. Book a same day massage in Wilton Manors with a licensed and verified Zeel Massage Therapist.
Book a Massage
How it Works
Book
Book a 5-star massage easily in seconds from our website or massage app.
Connect
A massage therapist will come to your Wilton Manors home, hotel, or office in as little as an hour, or schedule in advance.
Relax
Relax and recuperate with a spa-quality massage in the comfort of your Wilton Manors home.
Wilton Manors Massage Therapists
There are over 10,000 massage therapists in the Zeel network nationwide. Here are a few that are available for in-home massages in Wilton Manors.
Melissa A.
10/22/18 Spoke w/Melissa about her recent cancelations (see asana for details). Good to book - let CM know if she late cancels again. (PR) Licensed massage therapist Melissa has been practicing for over 10 years. She has an unique understanding of human anatomy and physiology as related to the practice of massage. Melissa has worked at a number of spas in the country, including York Spa in New York City and Body and Soul in Coral Spring. She has extensive experience in therapeutic massage, working in rehabilitation centers to help clients with chronic pain. Melissa is skilled in several modalities, including deep tissue and orthopedic massage. She is also well-versed in trigger point therapy and prenatal massage.
---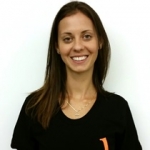 Nicole B.
Since her training at the Space Coast Massage school in Melbourne, Florida, Nicole has worked in a number of spas in the area as well as maintained her own clients with her in-home service. She has experience with aiding and healing medical and sports injuries, and prides herself on her ability to adapt to unique client needs. Nicole is experienced in deep tissue, Swedish, and prenatal massage, trigger point and pressure point therapy, and acupressure.
---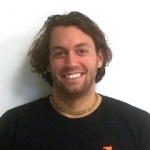 Jason P.
Trained at the American Institute in Plantation, Jason has been practicing massage therapy since 2011. He began his career at the Atlantic Hotel and Spa, and has practiced in a variety of medical institutions while also working with his own clients. Jason is experienced in Swedish, deep tissue, medical, Thai, sports, prenatal, and geriatric massage.
Zeel is available in Wilton Manors
and other nearby areas.
Need a massage in Wilton Manors, FL? Don't travel to a spa in downtown, Fort Lauderdale or West Palm Beach. Zeel will travel to you and provide you with the best massage in Broward County. With just a few taps on your smartphone, you can book a Zeel mobile massage in Wilton and greet the massage therapist at your door in as little as an hour. Explore Wilton Drive and all that this diverse Island City has to offer, then enjoy all that Zeel has to offer. The convenience and comfort of on-demand massage in-home, at-work, or even in-hotel. Get ready for the best customer service you have ever experienced, right in Wilton Manors.

Whether you prefer Swedish massages, deep tissue massages, sports massages, couples massages, or prenatal massages, Zeel Massage Therapists are here to provide relief. Book with just a few taps anytime from 8am to 10:30pm, 7 days a week, even on holidays. Look no further for the "best massage in Wilton Manors, FL"—we've got your back. Plus, it's simple. Book a Zeel Wilton Manors Massage today.
Massages
in Wilton Manors
Zeel provides Swedish massage, deep tissue massage, prenatal massage, sports massage, couples massage, and chair massage in Wilton Manors.
Ready to get a massage from The Massage Experts®?
Same day, in-home massage. Instant relaxation.