At Zeel, We Heart Massage®. And here's the latest proof: our brand-new, exclusive, beautiful, high-end, high-tech Zeel massage table, in partnership with Earthlite.
Not only is our new deluxe massage table environmentally-friendly, it's a great place to get a Zeel Massage. This table is completely free for Zeel monthly members* — we'll ship it right to your doorstep.
Spa-Quality Massage Table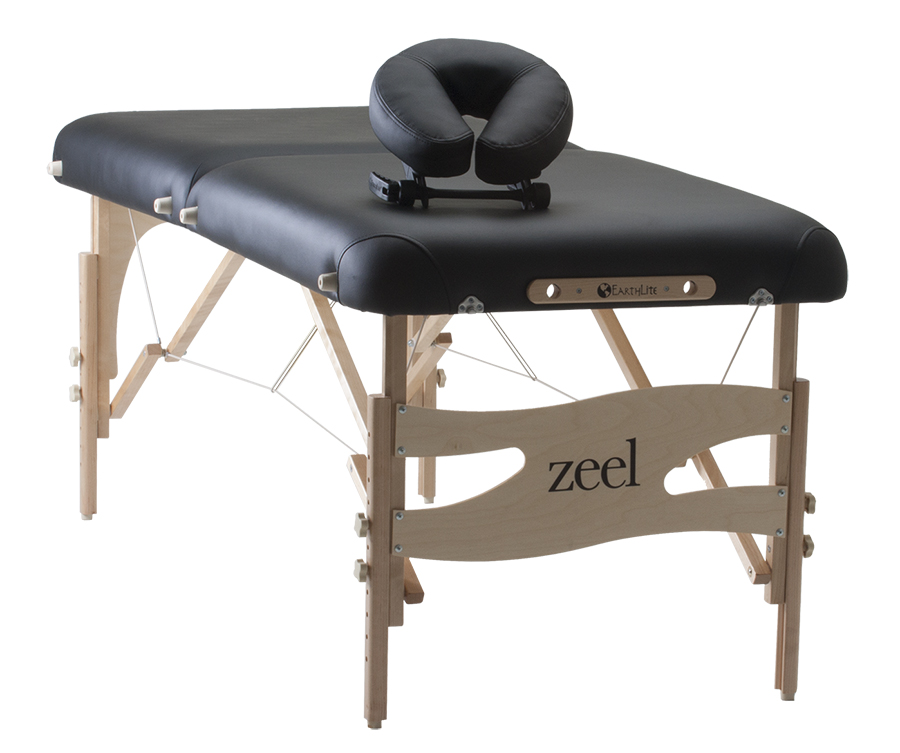 Some specs for this beauty:
Constructed of premium managed-forest hardwood
Deluxe CFC-free cushioning
Customized end-plates
All in all, this is a versatile table, great for massage modalities like prenatal massage, deep tissue massage, sports massage, and Swedish massage.
Plus, the table folds up to a compact size, easy to store in any household.
Easy Storage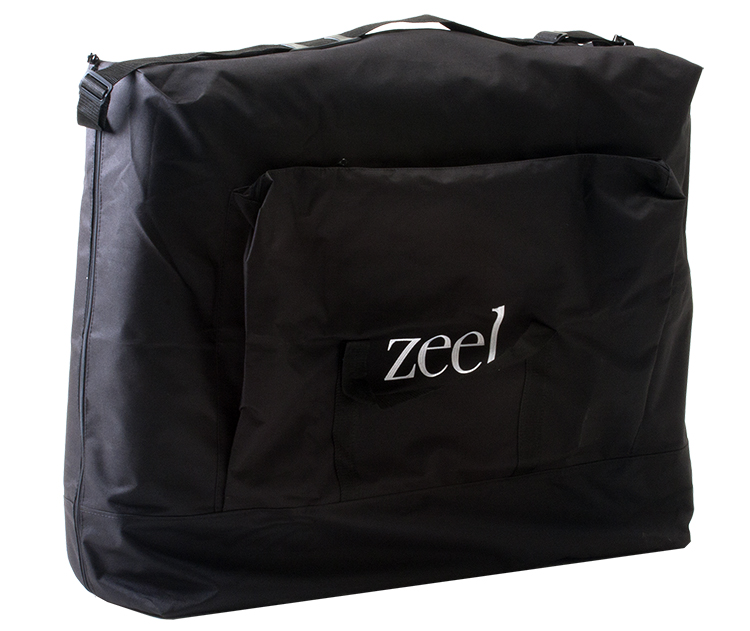 With this Zeel-inspired massage table, you'll also receive a set of premium microfiber sheets. These luxurious, super-soft microfiber sheets are wrinkle-resistant, and feature a snazzy Zeel logo to boot.
Premium Sheets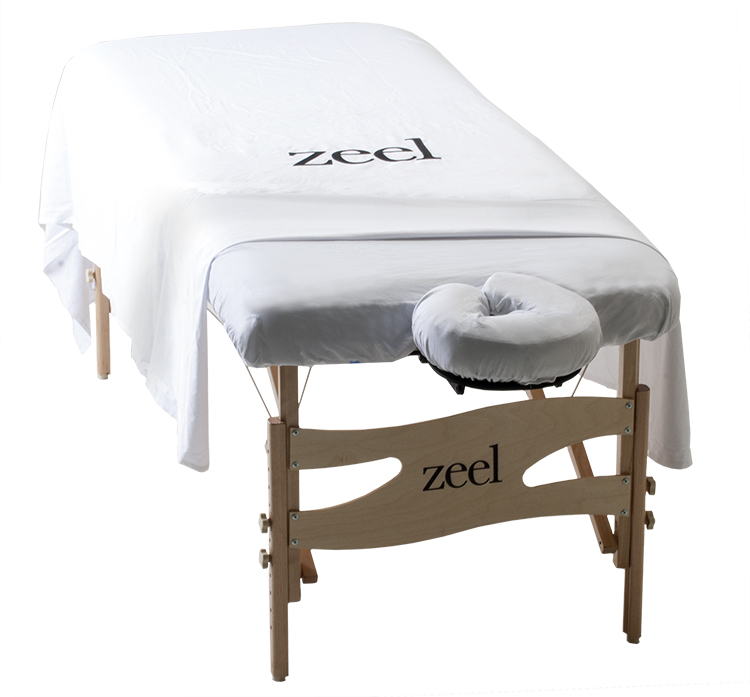 Free with Zeel Massage Membership
How do you obtain one of these lovely massage tables and sets of massage sheets? Just sign up for our monthly massage membership and we'll ship you a massage table and massage sheets for free*.
The retail value of  the massage table from Zeel and sheet set is $249.  But for our valued members, they're yours to keep and enjoy for years to come, with our compliments, during your in-home massages.
*Massage table free for members who commit for 12-months. If members cancel before 12-month commitment period, they'll be charged a $200 fee.