In-Home Massage
in Ashburn
Take it easy. Book a massage using the Zeel site or smartphone app and go from stressed to relaxed in Ashburn in an hour or less!
Book a Massage
How it Works
Book
Book a 5-star massage easily in seconds from our website or massage app.
Connect
A massage therapist will come to your Ashburn home, hotel, or office in as little as an hour, or schedule in advance.
Relax
Relax and recuperate with a spa-quality massage in the comfort of your Ashburn home.
Ashburn Massage Therapists
There are over 10,000 massage therapists in the Zeel network nationwide. Here are a few that are available for in-home massages in Ashburn.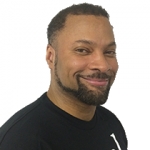 Earl N.
Earl is a licensed massage therapist with diligence and devotion to his clients' specific needs and health goals. He is a graduate of the National Massage Therapy Institute and has provided massage for a wide range of clients in the spa setting. Earl is well-versed in several massage modalities and specializes in Swedish and deep tissue massage. He combines the use of these to provide pain reduction, stress-relief, and deep relaxation for all his clients.
Where We Zeel
Enter your zip code to find out if Zeel is available in your area.
Zeel's network extends throughout the Washington metropolitan area, now offering home massages in the Loudoun County community of Ashburn, VA. Zeel clients in Ashburn need not commute 30 miles to DC for a high-quality massage – we bring it to you with just a few taps on your smartphone. Home to places like George Washington University's Virginia Science and Technology Campus and the Howard Hughes Medical Institute's Janelia Research Campus, Ashburn is a high-tech hub. Zeel clients appreciate the ease of on demand massage—in as little as an hour—that Zeel provides. At the end of a long day, luxury and convenience of in-home, at-work, or in-hotel massage adds some essential relaxation and rejuvenation.

Looking for the best massage in Ashburn, VA? Pull out your phone and book a session with one of our massage therapists. Enjoy the luxury of a home massage 7 days a week, even on holidays, from 8am to 10:30pm. Whether you're looking for a Swedish massage, deep tissue massage, prenatal massage, or sports massage, Zeel Massage Therapists are always on call. With just a few taps, you can book a massage for yourself today or up to a month in advance. Avoid driving, avoid phone calls, and avoid waiting. Let us come to you, when you need it most. A Zeel Massage is more than the best massage in Ashburn, VA you will ever have—because it is also the most convenient. Schedule a Zeel Massage and kick back today.
Massages
in Ashburn
Zeel provides Swedish massage, deep tissue massage, prenatal massage, sports massage, couples massage, and chair massage in Ashburn.
Ready to get a massage from The Massage Experts®?
Same day, in-home massage. Instant relaxation.