In-Home Massage
in Waltham
Nothing beats the Zeel massage experience in Waltham. Sit back and relax while a licensed and vetted massage therapist gives you a spa quality massage in your own home.
Book a Massage
How it Works
Book
Book a 5-star massage easily in seconds from our website or massage app.
Connect
A massage therapist will come to your Waltham home, hotel, or office in as little as an hour, or schedule in advance.
Relax
Relax and recuperate with a spa-quality massage in the comfort of your Waltham home.
Waltham Massage Therapists
There are over 10,000 massage therapists in the Zeel network nationwide. Here are a few that are available for in-home massages in Waltham.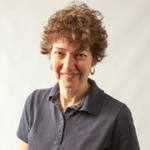 Debbie B.
Debbie is an experienced massage therapist who is very passionate about her craft. A graduate of the Muscular Therapy Institute in Cambridge in 1994, Debbie has spent much the past 20 years delivering high-end massage at luxury hotels in the Boston area. Aside from her work with private clients, she has worked at the 4 Seasons Hotel and Copley Mariott, as well as Massage Therapy Works in Somerville. Debbie values her clients above all else, and works to help them meet their wellness goals.
Where We Zeel
Enter your zip code to find out if Zeel is available in your area.
Zeel is available in Waltham
and other nearby areas.
Zeel's network extends throughout Middlesex County and onto the Charles River to bring expert massage therapists in Waltham, MA right to your fingertips. In this "Watch City," Zeel helps you make the most of your day. We save you the time of commuting via I-95 or MBTA to Boston, Cambridge, or Brighton for a high-quality massage. Clients in Waltham—whether residents, commuters, visitors, or students attending Brandeis or Bentley—can book an in-home, at-work, or in-hotel massage with just a few taps on their smartphones. Our experienced massage therapists arrive in as little as an hour. In a walkable city full of parks, colorful shops, and restaurants on Moody Street, places like the Rose Art Museum, both the Waltham Philharmonic and the Waltham Symphony Orchestra, and diverse festivals, why should you need to leave to find muscle relief?

It only takes a few moments, and then Zeel on demand massage comes to you, right in Waltham, MA. Enjoy the Zeel experience 7 days a week, even on holidays. Zeel Massage Therapists are always on call for Swedish massage, deep tissue massage, prenatal massage, or sports massage. Book a massage for yourself or schedule a couples massage for today, or for up to 30 days from now. A Zeel Massage is the best massage in Waltham — because it is also the most convenient. Book with Zeel Massage today.
Massages
in Waltham
Zeel provides Swedish massage, deep tissue massage, prenatal massage, sports massage, couples massage, and chair massage in Waltham.
Ready to get a massage from The Massage Experts®?
Same day, in-home massage. Instant relaxation.