In-Home Massage
in Glendale
Give yourself the break you deserve and book the best massage in Glendale, AZ. Zeel comes straight to your door in as little as an hour. Download the massage app and book today!
Book a Massage
How it Works
Book
Book a 5-star massage easily in seconds from our website or massage app.
Connect
A massage therapist will come to your Glendale home, hotel, or office in as little as an hour, or schedule in advance.
Relax
Relax and recuperate with a spa-quality massage in the comfort of your Glendale home.
Glendale Massage Therapists
There are over 10,000 massage therapists in the Zeel network nationwide. Here are a few that are available for in-home massages in Glendale.
Talitha E.
Talitha is a double board certified massage therapist, licensed in both Arizona and California, specializing in Advanced Neuromuscular Therapy, Orthopedic Assessment & Testing, Pre/Post Surgical, Injury Recovery & Prevention, Trigger Point Therapy, Myofascial Therapy, Lymphatic Drainage, Somatic Education, Pre-Perinatal, Reflexology, and Energy Work. Her approach looks at the body as a whole, using physical, emotional, mental and energetic evidence to create an individual plan of action for each of her clients. She has a passion for helping people alleviate pain and believes that everyone has the ability to heal themselves, if given the tools to do so. She empowers her clients to take charge of their goals during each session, working with them, as a facilitator, to strengthen and further develop existing connections between the nervous and muscular systems to create long-term change. She began her education in holistic health over 20 years ago, learning Chinese Acupressure, Traditional Chinese Medicine, Herbology and Naturopathic/Holistic Healing Methods from her mother. Talitha also has hundreds of hours of more formal training for a number of other massage modalities and techniques.
---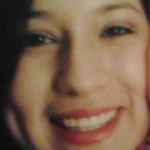 Zenia H.
What Zenia means by this is that there is no single treatment path that works for everyone. "I enjoy the challenge of helping heal the body and educating clients to better themselves the natural way," she says.
Zenia always harbored an affinity for the field of massage and bodywork. While she considered a career in bodywork while in high school, she ultimately decided to dedicate her time and hard work to raising her daughter ("my pride and joy") during the early stages of her life.
Before Zenia enrolled in her massage therapy training program, she never could have imagined that her professional path would be so helpful on a personal level. While attending school, her daughter developed asthma and acid reflux—uncomfortable conditions that were left unaffected by the prescriptions and specialists she sought.
Her teacher, who she now considers a mentor, first introduced Zenia to the ways in which massage therapy could help her infant daughter. Within two weeks, the benefits of light bodywork began to show; Zenia's daughter was off all of her medication and gaining weight. "It was a miracle to me that really opened my eyes to the great power of healing through touch," she says. "Massage changed my life completely, and I want to share that with others."
Where We Zeel
Enter your zip code to find out if Zeel is available in your area.
Zeel is available in Glendale,
including the following areas.
The best massage in Glendale is now right at your front door, with Zeel. Home to the University of Phoenix Stadium and Gila River Arena, Glendale, AZ is a sports fan's dream. Whether you love football, baseball, hockey, or even pro wrestling, Glendale is a great place to live or visit. Whether you're enjoying Glendale's recreational opportunities, famous antiques, or its historic district, you're sure to find something special in this thriving desert city. With so much shopping and exploring to do, take a break and treat yourself to a therapeutic mobile massage in Glendale, from Zeel Massage On-Demand.

Zeel's licensed, vetted professionals offer a variety of techniques, including pre-natal massages, sports massages, deep-tissue massages, and Swedish massages. You'll be amazed by the speed and convenience of Zeel.com and the Zeel mobile app. In less than an hour, you could be enjoying a comfortable, safe, and private massage in your Glendale home, hotel room, or office. You can book Zeel Massage in Glendale, AZ, delivered up to a month in advance for your next party, event, or convention. 365 days a year, from dawn to dusk, Zeel can deliver a mobile massage in moments to give you the relaxation and care your body needs.
Massages
in Glendale
Zeel provides Swedish massage, deep tissue massage, prenatal massage, sports massage, couples massage, and chair massage in Glendale.
Ready to get a massage from The Massage Experts®?
Same day, in-home massage. Instant relaxation.