In-Home Massage
in Bee Cave
A Bee Cave massage is closer than you think. Book with Zeel today to get a spa-quality massage in less than an hour!
Book a Massage
How it Works
Book
Book a 5-star massage easily in seconds from our website or massage app.
Connect
A massage therapist will come to your Bee Cave home, hotel, or office in as little as an hour, or schedule in advance.
Relax
Relax and recuperate with a spa-quality massage in the comfort of your Bee Cave home.
Bee Cave Massage Therapists
There are over 10,000 massage therapists in the Zeel network nationwide. Here are a few that are available for in-home massages in Bee Cave.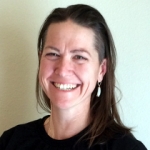 Jade N.
Licensed massage therapist Jade graduated from Namaste Institute in 2006. However, her passion for health and wellness began at a young age after being diagnosed with epilepsy. After graduating from massage school, Jade worked at a variety of settings such as clinics, spas, resorts and hotels. Eventually she returned to school to earn her Bachelors of Science in Community Health Education in 2013. Today, Jade practices massage in the Austin area. She works on clients with issues ranging from chronic neck pain, running injuries, and individuals just looking to unwind from life with a simple relaxation massage.
Where We Zeel
Enter your zip code to find out if Zeel is available in your area.
Zeel is available in Bee Cave
and other nearby areas.
Thanks to Zeel, finding the best massage in Bee Cave, Texas is easier than ever before. A rustic suburb of Austin, rich in both history and local culture, Bee Cave was founded in the 1850's by a rancher looking to distance himself from the hustle and bustle of Austin, and named it Bee Cave for the droves of Mexican honeybees that inhabit the area. A century and a half later, it has grown into a city with a number of noteworthy attractions (like the Bee Cave Sculpture Park and the breathtaking Hamilton Pool Preserve) and some very unique local traditions. It is referred to as the West Pole for its position on the 98th meridian (a term that connotes no geographical significance but is great for publicity) and even features a very Texas take on Groundhog's Day: each year in Bee Cave, an armadillo named Bob predicts whether or not spring will come early by walking out of his den. Situated in the hills of heartland Texas, it is naturally beautiful, and is made all the more alluring by Zeel, which provides the Bee Cave massage to help you kick back, in as little as an hour, if need be. Whether you're at home, in the office, or at a hotel and want a spa quality massage without the hassle, book with Zeel.

Bee Cave is a fun, charming city, with lots to see and even more to do. Now, thanks to Zeel, you can add getting a great massage to this list. Zeel's Massage Therapists in Bee Cave will give you the most relaxing massage in town, no matter where you are. So whether you're a local wanting an in-home massage, or you're just visiting and want a massage at your hotel, Zeel is there to bring high-quality massages to you as early as 8am or as late as 10:30pm. The best mobile massage in Bee Cave is just a tap of the Zeel app away – try it now!
Massages
in Bee Cave
Zeel provides Swedish massage, deep tissue massage, prenatal massage, sports massage, couples massage, and chair massage in Bee Cave.
Ready to get a massage from The Massage Experts®?
Same day, in-home massage. Instant relaxation.