There are few things that make that blissfully relaxed post-massage glow last longer than the lingering scent of a heavenly massage oil following your treatment. Here at Zeel, we're obviously advocates for as long a massage as your schedule will allow. But just because your busy week might not always allow for a 90-minute deep tissue (find the time !), that doesn't mean you can't give your muscles some love every day. Here are some of our favorite massage oils and body lotions, whether you're just doing a quick self-massage after a shower, or handing them to the Zeel therapist who's just walked in your door. By default, your therapist will use an unscented, hypoallergenic cream or gel, but will gladly incorporate your favorite product on request.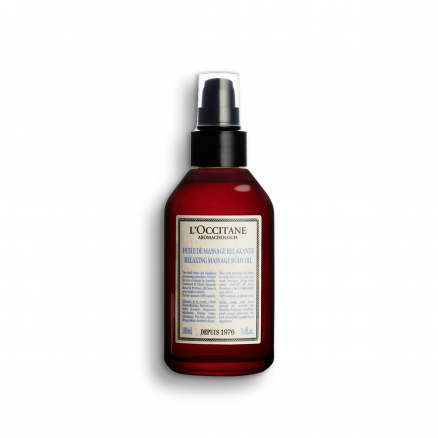 THE MASSAGE OIL
It's no secret that aromatherapy, or the 6,000-year-old art and science of using highly concentrated oils extracted from plants, can have a lasting effect on the body, mind and spirit. When these aromatic essences penetrate the skin, they work on the body at multiple chemical levels. That's why it's important to communicate to your massage therapist what you hope to achieve in your treatment: Relaxation? Deeper sleep? Awakening? Choosing a massage oil with lavender, for example, can help settle the body and mind so that you can fall asleep faster—which is why lavender is recommended for Zeel's Sleep Massage. We like L'Occitane's Aromachologie Relaxing Massage Oil, which is made from sweet almond oil from Provence.
THE BODY CREAM
Choosing a body lotion for everyday use can be overwhelming, given the thousands of iterations that just about every beauty brand carries. But we have a few favorites, depending on our mood, that could help you narrow your search, and will make your morning or nighttime ritual feel just a hint indulgent. In the height of summer, the refreshing and energizing aroma of Jo Malone's Orange Blossom Body Crème is all the fragrance you need when temperatures skyrocket (intensifying all fragrances.) But if your skin is suffering from the dryness and dehydration of winter, a richer texture like Diptyque L'Ombre Dans L'Eau Body Balm, which nourishes the skin with mango butter and candellila wax, or Fresh Seaberry Omega-Rich Body Cream, which is fortified with omegas 3, 6, 7 & 9 and seaberry oil for long-lasting softness.
$84, Jo Malone
$72, Diptyque Paris
$28, Fresh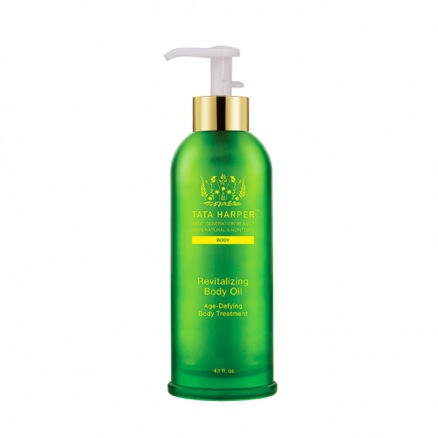 THE BODY OIL
Now, you might not think of an oil for your daily bodycare routine, but hear us out: this lightweight formula from Tata Harper feels as decadent as a Zeel massage, but absorbs quickly for when you don't have time to lavish in your post-massage-oil glow. Plus, it's packed with essential vitamins, minerals and nutrients to help promote healthy, youthful lookings skin while relieving dry, rough patches. Massage all over the body while skin is still damp from your shower for best results.
$115, Tata Harper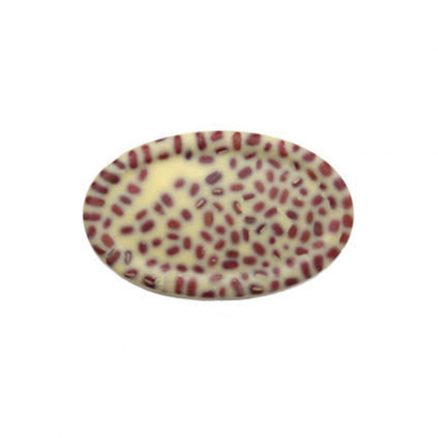 THE MASSAGE BAR
For those who are already massage oil devotées, a solid alternative might give you pause. But LUSH's collection of massage bars have the effect of a massage oil but, in different packaging: the oval bars literally melt into your skin as they glide along the body (thank you coconut oil), leaving skin smooth and even a touch less sticky than a traditional massage oil. Our favorite is the Wiccy Magic Muscles Massage Bar, which is infused with peppermint and cinnamon oils to soothe sore muscles for an icy-hot effect, and is packed with Aduki beans that act like firm fingertips. If you can convince your partner to give you a full rubdown, all the better, but you can also use this bar on your own tired muscles for a little post-exercise therapy.
$12.95, Lush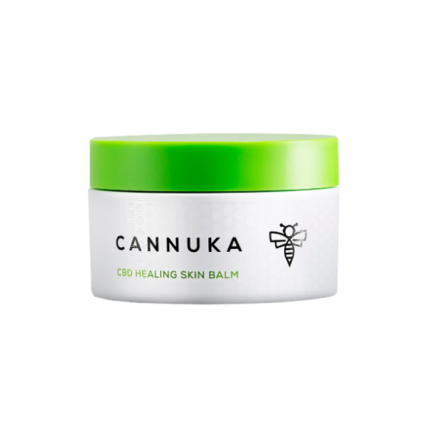 THE CBD BALM
2019 has turned our country into the United States of CBD, with trendy boutiques devoted to the relaxation-hero popping up in big cities right and left, and chic direct-to-consumer brands like Feals making it easier than ever to make CBD oil a part of your daily routine no matter where you are. And while scientists are trying to keep up with the need for more research explaining why exactly the hem-derived extract works both topically and when ingested, the masses are swearing by CBD for better sleep, stress-relief and pain relief. Which is why adding CBD to your Zeel massage or daily body care routine is a brilliant idea. And while using pure CBD oil topically will have a much stronger effect than traditional topicals, it can be a bit oily. So we recommend Cannuka CBD Healing Skin Balm, which combines CBD with Manuka honey, Vitamin E, shea butter, rose hip oil, orange peel butter, and grapeseed oil for a result that is both anti-inflammatory and hydrating. It also smells fresh and citrusy, not grassy, which is a plus.
$58, Ulta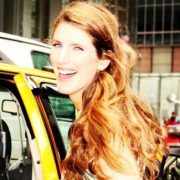 Lauren Bernstein
Lauren Bernstein is a writer, editor and brand expert with 13 years of experience covering fashion, beauty, travel, and lifestyle. The first 10 years of her career were spent working in the fashion and beauty departments of Harper's Bazaar, Glamour and Hamptons magazines. Her work has also appeared in Town & Country, Bloomberg Businessweek, Departures and other titles. In the past three years, Bernstein has shifted her focus to product-driven content serving as the Vice President, Editorial Content at Macy's, and before that, as Senior Editor of Branded Content for HarpersBazaar.com and MarieClaire.com. Learn more about Lauren at laurenabernstein.com and on LinkedIn.