Create one of these fall drink ideas, light the fire and cozy up with the fam on a crisp fall evening. From a yummy mocktail Moscow Mule to warm Almond Milk Chai Latte, there's something on this list for the entire family. Check out this tasty roundup of fall drinks perfect for hanging out at home, hosting the neighbors, or throwing a pre-Thanksgiving dinner party.
5 Fall Drink Ideas
1. Almond Milk Chai Latte
From: thefoodieteen.com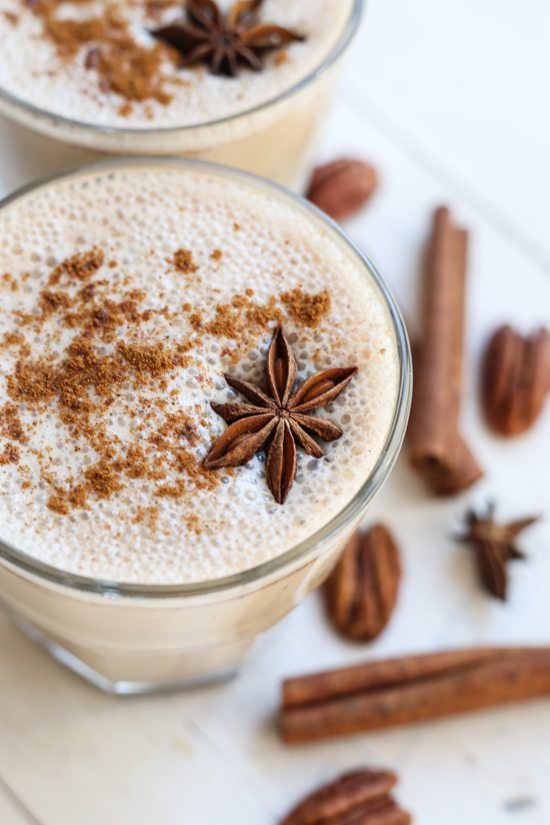 With just a handful of ingredients, in a few minutes time, you'll be sipping on this deliciously warm and spicy almond milk latte. Toss together a few spices, tea bags, and whipped cream (you can leave out the whipped cream). Check out the how-to here.
2. Witch's Potion
From: lilluna.com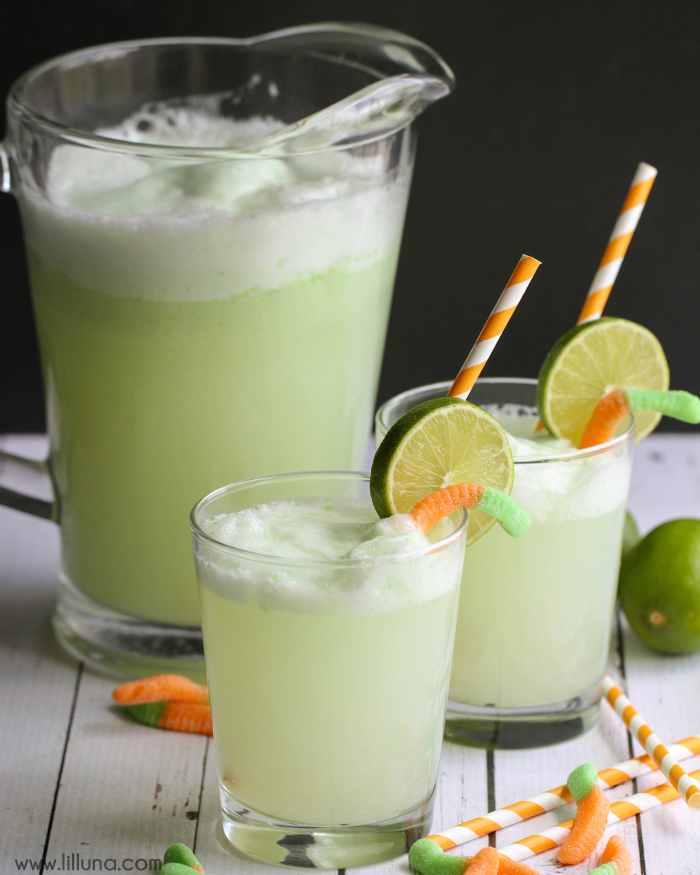 Double, double toil and trouble– the kids will love this witch's potion! Grab the green food coloring for this one, folks, it's time to get witchy. This chilly lime sherbet-filled potion is perfect for the little ones. Not only is it easy for them to help you make, but they'll love the silly garnish- a gummy worm! The entire family will have fun with this one- here's how to get it done.
3. Mulled Cranberry Apple Cider
From: theinspiredroom.net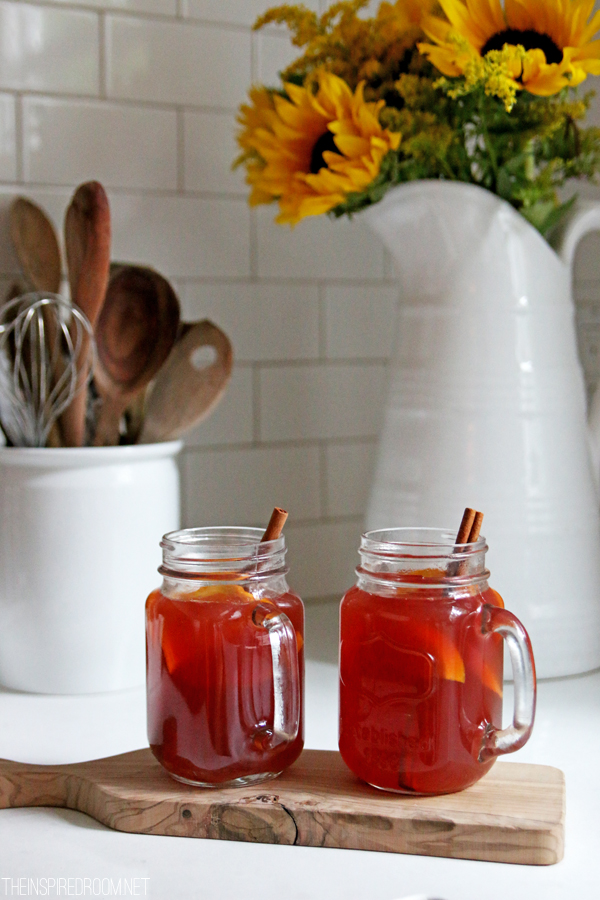 This Cranberry Apple Cider recipe will warm you up in no time! With a pinch of allspice added to this delicious cranberry juice and fresh apple cider, you'll be sipping this tasty drink next to the fire after giving the ingredients a quick boil and simmer. Slice up some oranges for a colorful garnish and enjoy. Here's the full recipe.
4. Autumn Fruit Mocktail
From: southerncharmwreaths.com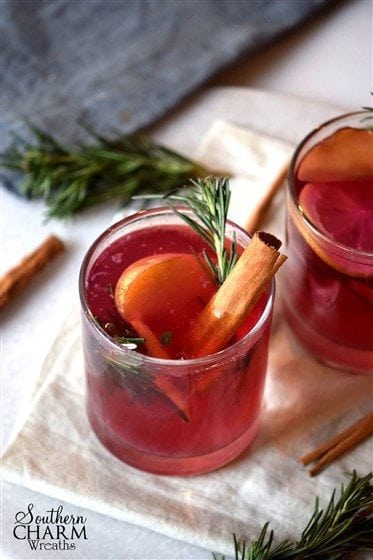 Toss into a pot some apple slices, cranberries, and rosemary together with some water and OJ (along with a few other ingredients) to create this alcohol-free autumn-themed cocktail. Make sure to have some cinnamon sticks handy for garnish for this one!
5. Apple Pie Moscow Mocktail Mule
From: thecookierookie.com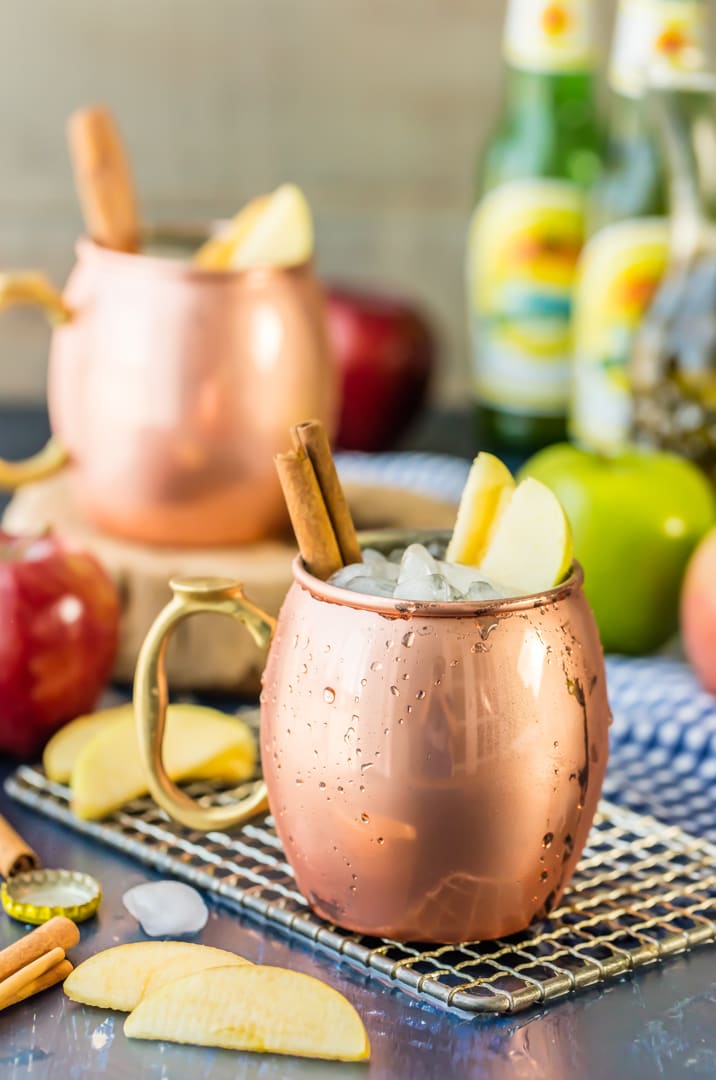 Grab the copper mugs and get to slicing the apples, this Apple Pie Moscow Mule (alcohol-free!) is just what our autumn needed. Fresh apple cider and a bottle of ginger beer is the base for this refreshing mocktail. Garnish with apple slices and cinnamon sticks and get to sipping. (Parents can add in a splash of their favorite spirit if they'd like.) Here's how to make this mocktail.
Now go forth and get cozy! Cuddle up next to your loved ones with one of these yummy fall-inspired drinks and don't forget to tag us in your social media posts using #ZeelGood. Check out some of our other drink ideas.
Chase Hill
Chase Hill is a Social Media Coordinator for Verizon Media. Previously he was the Social Media Manager at Zeel, LittleThings and the New York Daily News. Connect with Chase on LinkedIn.