When you think of summer BBQ's, the foods that first come to mind are probably hotdogs, burgers, brownies and other undeniably tempting but not-so-great-for-you treats. But that doesn't have to be the case. Summer is quite possibly the best time for easy, clean cooking. And whether you have a Weber Summit Grill Center (the Bentley of outdoor grills), or are striving for the same charred deliciousness on your apartment' stovetop with a cast-iron grill pan, you'll find that those crispy grill marks add tons of flavor to even the simplest preparations.
Now the biggest question in any grilling discussion is this: charcoal or gas? In the spirit of easy, we prefer a gas grill for the speedy heat-up (gas takes less than 10 minutes, while charcoal can take up to 20) and the lightly crisped flavor it gives your food. But some people swear by the unique smoky taste from a charcoal grill (which makes sense, since charcoal grills create more smoke) and the crusty char you can get. Both are smoky, both are delicious, it's just a matter of personal preference and how much time you have.
So call some friends, and tell them dinner's at your house. Because the beauty of hosting your own get-together is, not only do you not have to leave the comfort of your own home, but you control the menu. Here are some of our favorite things to throw on the grill: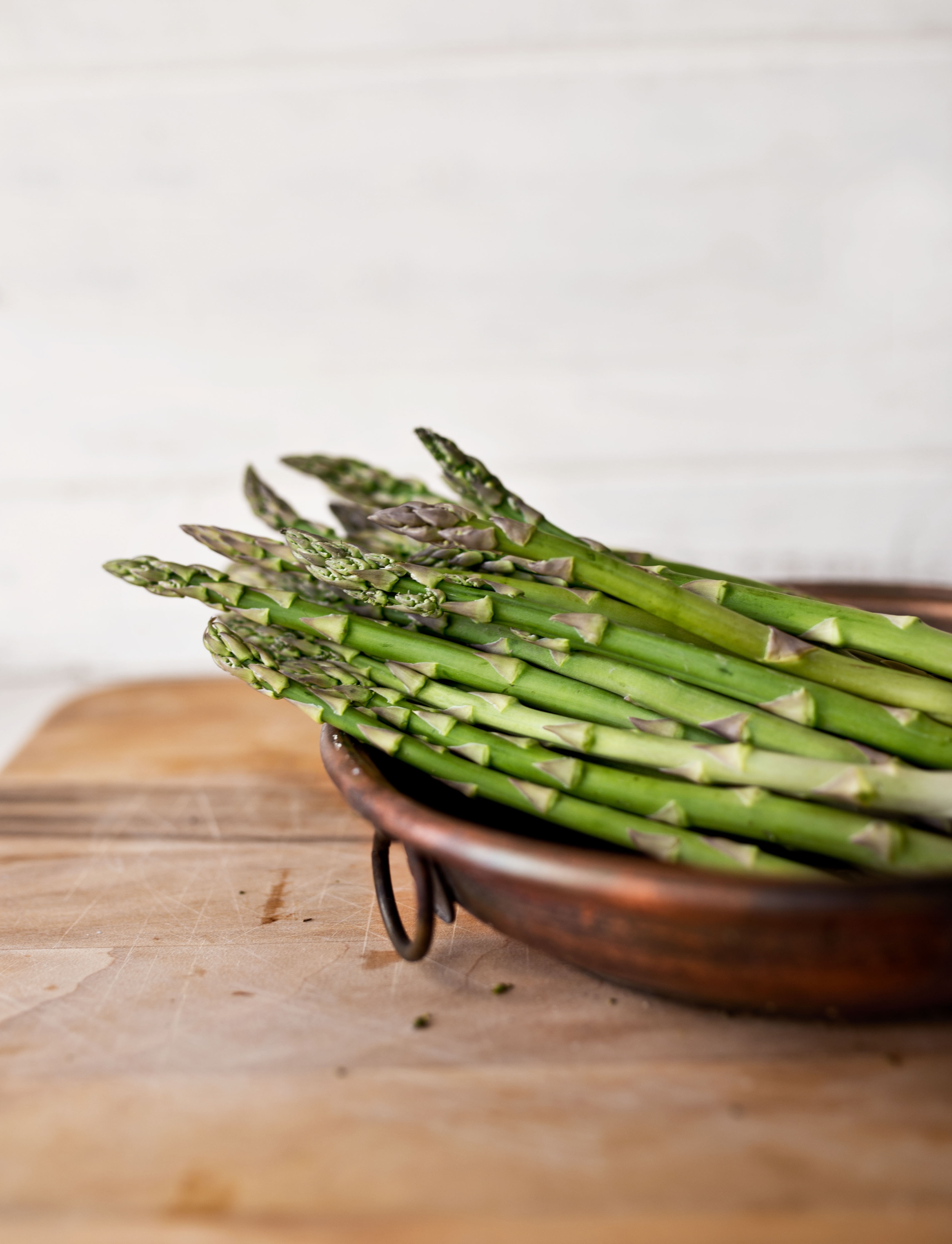 ASPARAGUS
The number of times people have asked us what special trick we did to the asparagus is countless. But this preparation truly could not be simpler. Trim the woody ends off the stalks, toss them in 1 tablespoon EVOO (extra virgin olive oil—a nice one like Domenica Fiore Novello will add even more flavor), sprinkle generously with coarse salt and fresh ground pepper, and lay them on a heated grill, perpendicular to the bars. Then keep an eye on them, turning occasionally, until they're cooked to your desired doneness, anywhere from five to ten minutes. We like them crispy and charred. No judgement if you eat them like French fries. Disclaimer: asparagus is not really in season after June, and as much as we like to promote eating local, you can probably find them at your local supermarket. Does that count?
ZUCCHINI
If it weren't for the crispiness you get from a grill, we would never have turned into zucchini lovers. The secret here is getting thin enough slices with the help of a mandoline, that the squash basically turns into crispy chips. Start by trimming the ends off the zucchini, then cut it in half horizontally. Set your mandoline to the thinnest setting, then carefully run the zucchini along the blades to create rectangular ribbons of similar thickness. Toss the ribbons in EVOO, coarse salt and fresh ground pepper, then carefully lay each ribbon across the heated grill bars. The tricky part is making sure the ribbons don't fall through the bars (it will happen, just let them go), and keeping a close eye as they cook so they don't burn. Carefully flip them using tongs after a couple minutes (you may lose a couple more) and let cook until they are golden and crispy, but not charred. You now have healthy zucchini chips.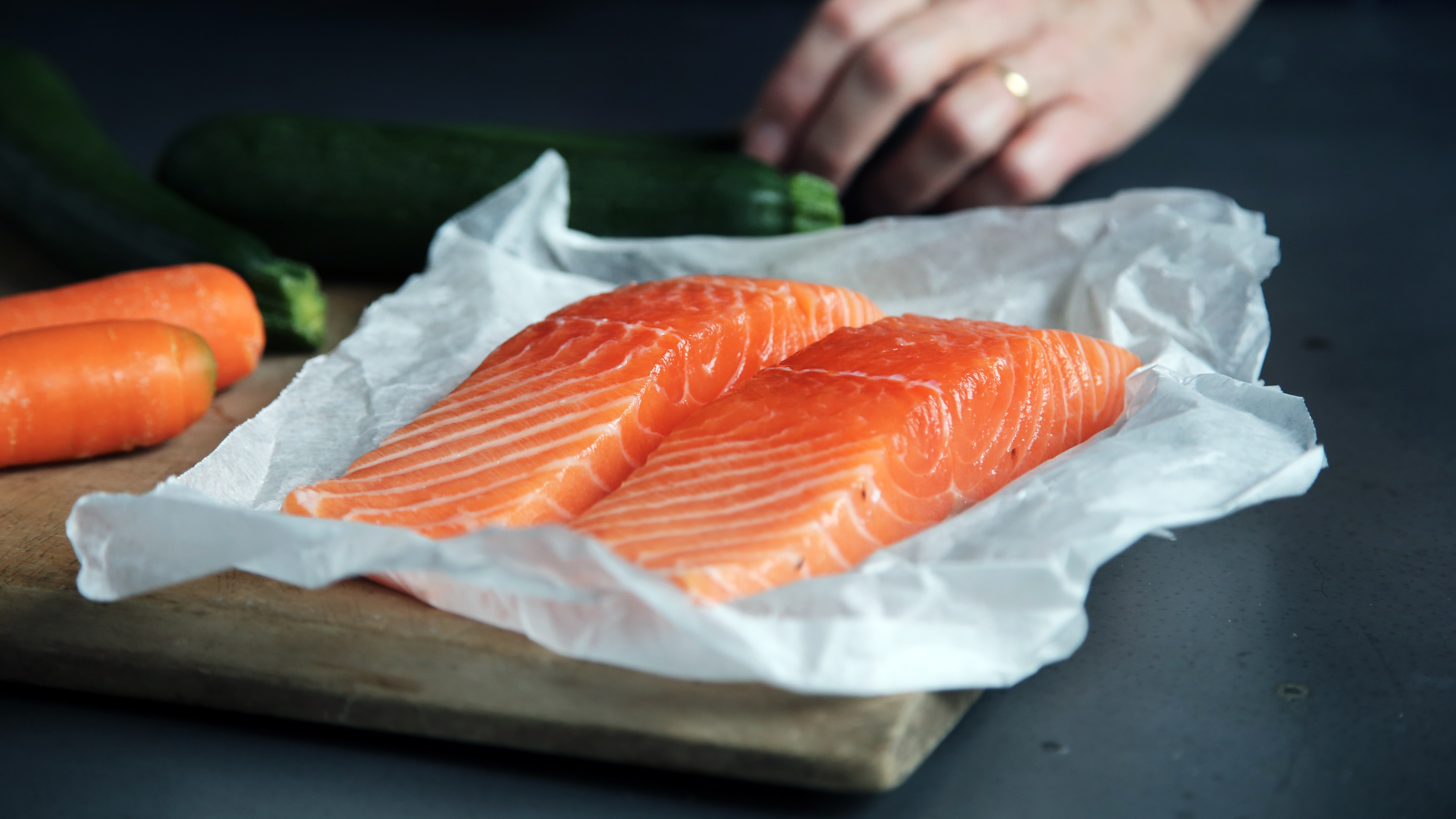 SALMON
Start with skin-on filets that are about an inch thick. Pat the flesh side with a paper towel, then sprinkle with coarse sea salt, fresh ground pepper, and an Herbs for Fish blend (we like Citarella's, which is a mix of dried basil, onion, garlic, chervil, parsley, lemon pepper, white pepper and lemon oil.) Then place the salmon filets skin-side down, so the flavors from the skin penetrate the meat and keep it moist, and cook for 4-6 minutes. Flip and cook the other side to desired doneness and until the skin is crisp, about 2-4 minutes more. For an extra twist, use the salmon as a base for any other topping you might usually put on toast, like bruschetta or an avocado-lemon mash.
THIN-CUT CHICKEN BREAST
Most grocery stores and butchers will sell packs of 4-6 thin-cut chicken breasts, which cuts down your cooking time even more! Place the raw chicken breasts in a medium bowl, then drizzle with EVOO, and sprinkle with coarse salt, fresh ground pepper, and an Herbs de Provence blend—Citarella's comes in a grinder, which makes for easy and even distribution. Toss with your hands, then place each piece on the heated grill. Cook for 3-5 minutes per side, until chicken is cooked through and golden brown on each side. Take the same chicken-for-toast substitution approach, top with fresh salsa, or enjoy as is.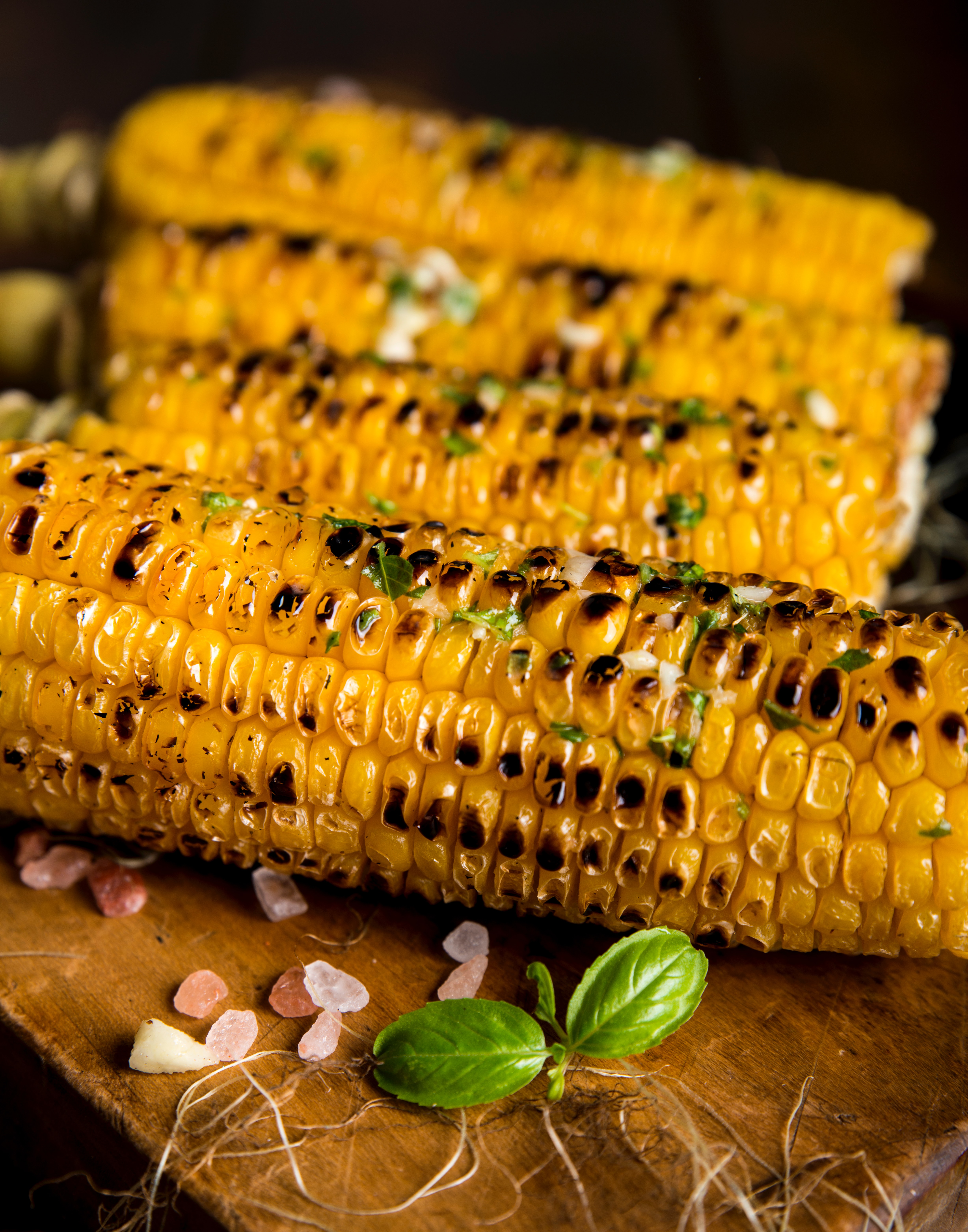 CORN
OK, full disclosure… we're not the biggest corn on the cob fans. But it is certainly a healthy and pervasive summertime barbecue staple, which means you can probably find it even if you're not playing hostess with the mostest. And there are a couple ways we've been converted: one is by smothering it with cheese and a spicy sour-cream-and-mayo mixture, à la Mexican street corn, and the other is a dear friend's summer corn salad recipe, here:
12 ears of grilled corn per 8 people
1.5-2lbs of Feta
1 bunch of scallions
3 large tomatoes or equivalent amount of cherry tomatoes OR 3 avocados OR 3 nectarines
Red pepper (1-2 chopped)
Olive oil
3 limes — Squeeze for dressing with olive oil
Fresh basil
Salt and pepper
PESTO SHRIMP SKEWERS
Start with peeled-and-deveined shrimp for no-fuss preparation, then rinse with cool water and pat dry with a paper towel. You can take the same EVOO-salt-and-pepper approach, or try tossing raw shrimp with our favorite five-minute dairy-free pesto recipe from Fit Foodie Finds, and marinating in a large zip-lock bag in the refrigerator for 30 minutes. Then skewer the shrimp, and place on the heated grill until shrimp are pink and cooked through, 2-4 minutes per side.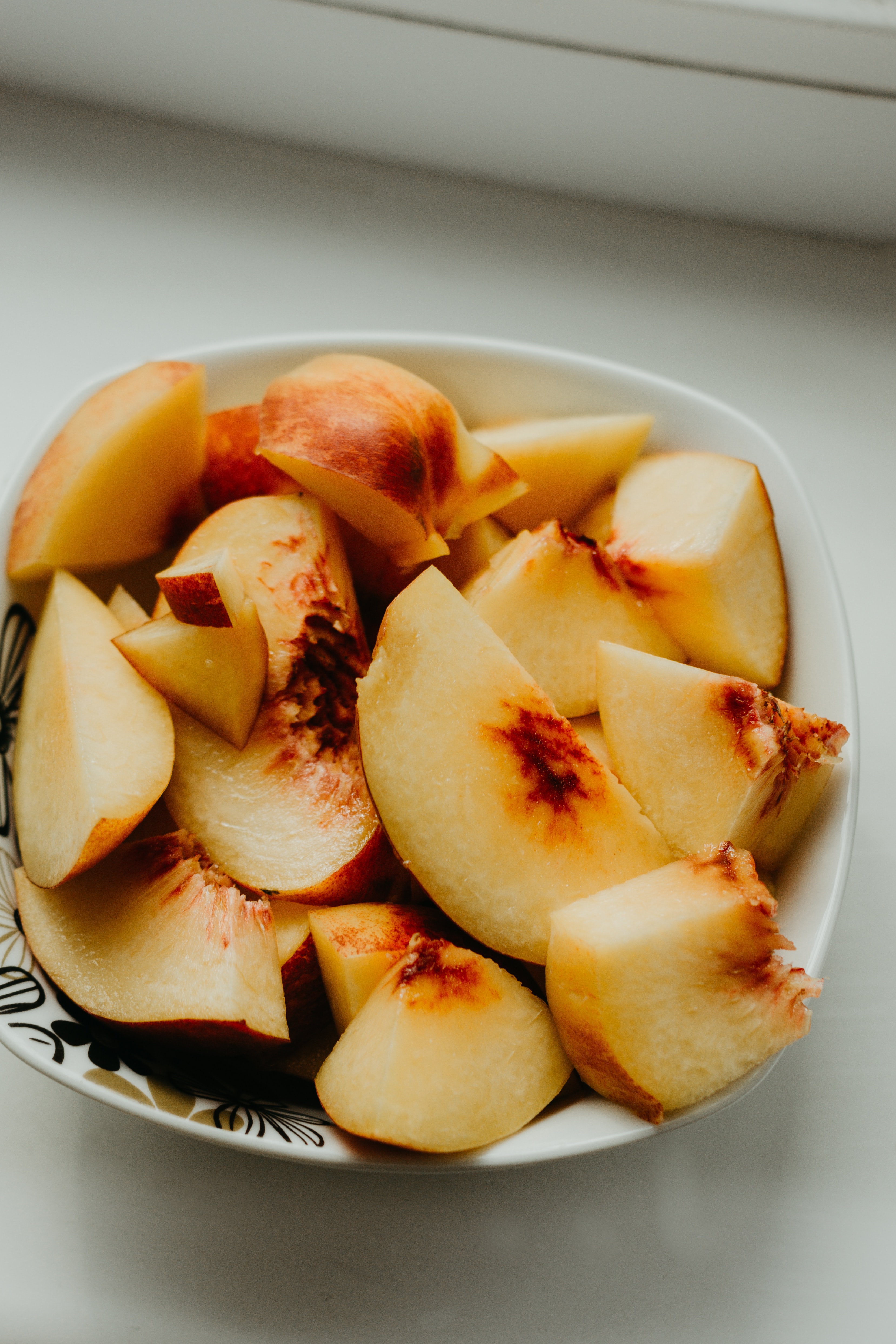 PEACHES
Peak peach season is finally here! In addition to enjoying these sweet stone fruits as a healthy snack, they make a great and unexpected element to a savory salad as well. Slice peaches in half and discard the pit and stem. Brush lightly with olive oil, then place cut-sides down on the grill. Cook until golden grill marks appear, 4-5 minutes on each side. Add to a bed of arugula with some burrata cheese and a drizzle of balsamic vinegar and EVOO. Or serve them over a scoop of vanilla ice cream, if you're going to abandon the whole trying-to-be-healthy thing. It is summer after all.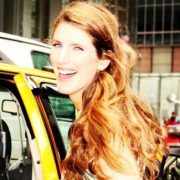 Lauren Bernstein
Lauren Bernstein is a writer, editor and brand expert with 13 years of experience covering fashion, beauty, travel, and lifestyle. The first 10 years of her career were spent working in the fashion and beauty departments of Harper's Bazaar, Glamour and Hamptons magazines. Her work has also appeared in Town & Country, Bloomberg Businessweek, Departures and other titles. In the past three years, Bernstein has shifted her focus to product-driven content serving as the Vice President, Editorial Content at Macy's, and before that, as Senior Editor of Branded Content for HarpersBazaar.com and MarieClaire.com. Learn more about Lauren at laurenabernstein.com and on LinkedIn.