The Zeel team is proud to announce we've been named by Inc. Magazine to the Inc. 500 as one of America's fastest growing companies. Zeel ranks #167 out of the top 500 companies in the US.
Every year, Inc. highlights the nation's fastest-growing companies breaking boundaries in tech, innovation, wellness, energy and more — 5,000 in total, out of millions of US companies that qualify.
The Inc. 5000 list is created strictly by calculating and ranking each company's percentage of revenue growth from 2013 to 2016. Only US-based, privately owned, for-profit companies are eligible. The top five hundred businesses comprise the Inc. 500 – the biggest growth companies of the year.
This year's Inc. 500 honorees include S'well, FabFitFun, Axe Wellness, TrackR, Shapes Secrets, Healthcare.com, Orangetheory Fitness, Untappd, and Boba Guys. At Zeel, we are proud and grateful to be among such impressive organizations.
Zeel is also ranked in the top 10 companies in the Consumer Products + Services category.
What started with a revolutionary idea just half a decade ago is now the nation's largest in-home on-demand massage provider and creator of the only at-home massage membership. Now with nearly 10,000 licensed Zeel Massage Therapists in its network, Zeel provides massages to customers in over 65 major cities and surrounding areas, from NYC to San Francisco and countless places in between.
Now Powering Massage Everywhere ®, Zeel delivers massage beyond homes through our other growing businesses. Zeel Concierge ® allows hotels to offer in-room massages to guests, Zeel Corporate Wellness brings the benefits of massage into the workplace with in-office chair massage events (now with over 1,000 businesses clients across the US), and Zeel Spa ® offers an innovative spa staffing solution to fulfill last-minute bookings and staff outages (recently adding our 200th spa partner).
"It's an incredible honor to be included on the prestigious Inc. 500 2017 list," says Zeel founder and CEO Samer Hamadeh. "This recognition is a true display of Zeel's innovation, dedication, and commitment to delivering massages efficiently and at the highest quality level. We couldn't have achieved this award-winning growth without our Zeel Massage Therapists, customers, investors, and the entire Zeel team."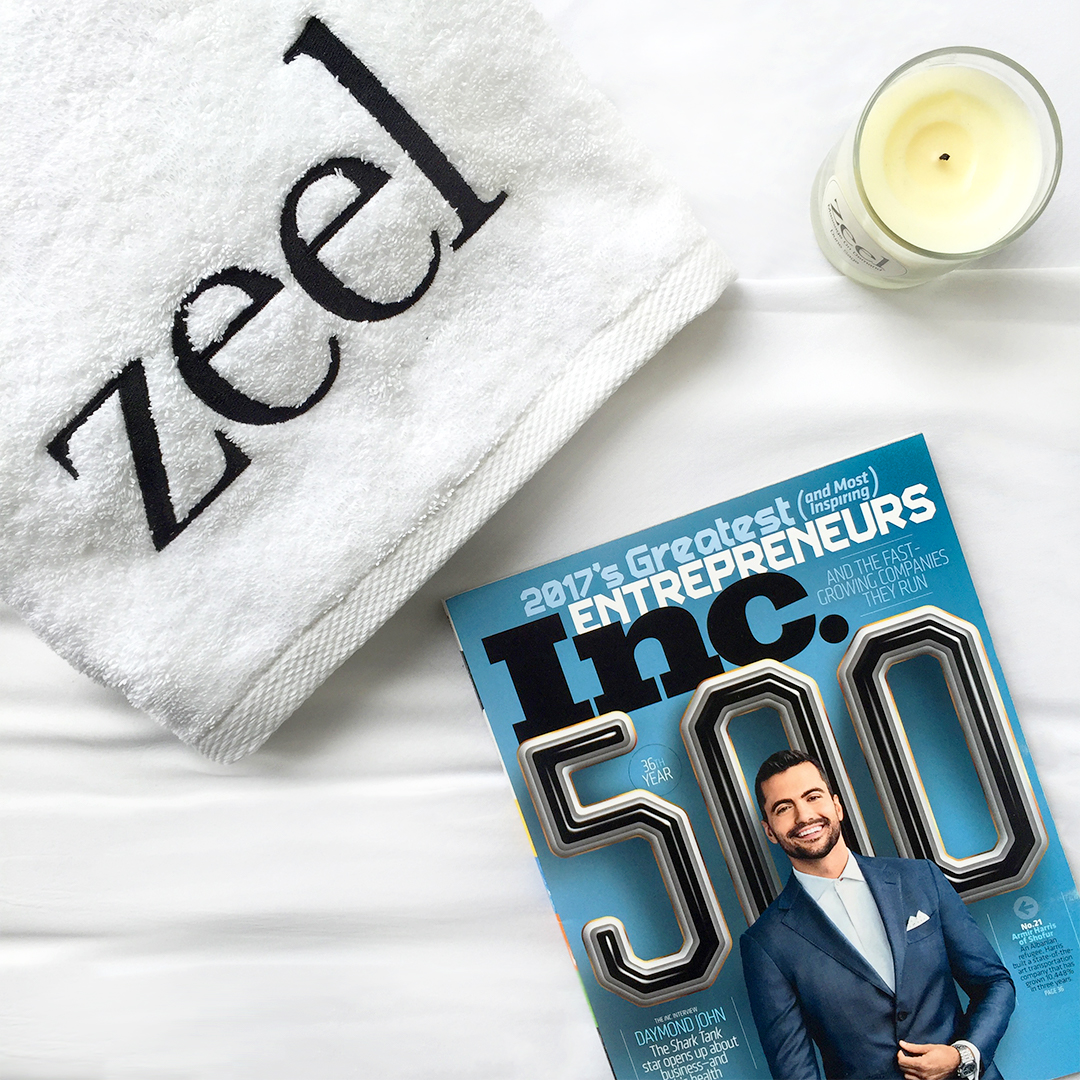 Related:  The Inc. 500 Journey