Your administrative and office support teams work hard. If you're looking for a gift to celebrate Administrative Professionals Day on April 26 – one that will genuinely help your admin feel better every day – consider giving your devoted employee a choice of the best standing desks.
Using a standing desk (also called a stand-up desk) provides many benefits, and there are lots of options to fit every preference and budget.
Benefits of a standing desk
It helps posture and overall health. Studies have shown that sitting all day at the office is killing us, and many experts believe that the best way to combat this is by standing up and moving around more often. Not only can regular movement help your posture, it can also lower your risk of obesity and diabetes, and help you live longer, according to research.
It keeps you on your toes. Literally. Executive assistants are champion multi-taskers. Having the option to stand up when working can keep them more alert and powering through any task that comes their way – especially during the 3 o'clock productivity slump.
It encourages positive work culture. We've all had the jam-packed, eat-lunch-at-your-desk kind of days. With a standing desk, your administrative professional is more likely to leave their workstation to grab lunch with colleagues, which has many benefits including improving employee happiness and retention.
All things considered, it's a no-brainer to consider a standing desk to reward your admin professionals (or anyone on your team, for that matter). But with so many options, which one do you choose?
Some people splurge for the full height-adjustable desks, while others opt to create their own DIY stand-up stations. Still others find a middle ground "kit" the most effective – a sit-stand unit that sits atop your regular desk.
Here are six recommendations for standing desks.
The best standing desks for any budget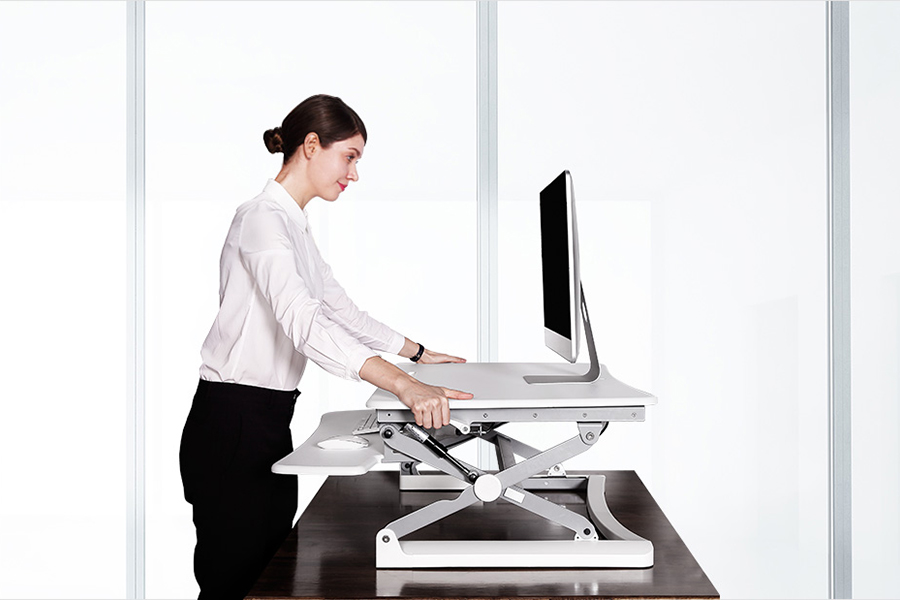 FlexiSpot Adjustable Desktop Workstation ($270–$350)
This hybrid workstation allows you to decide when you want to sit or stand – all you have to do is squeeze the two paddles on the sides while pulling it straight up or gently pushing it back down. The FlexiSpot desktop is also made from environmentally-friendly materials, so you can feel good about your purchase in more ways than one. A middle-budget choice, the FlexiSpot is perfect for administrative professionals who already know they want to try a standing desk but still want the option of sitting.
–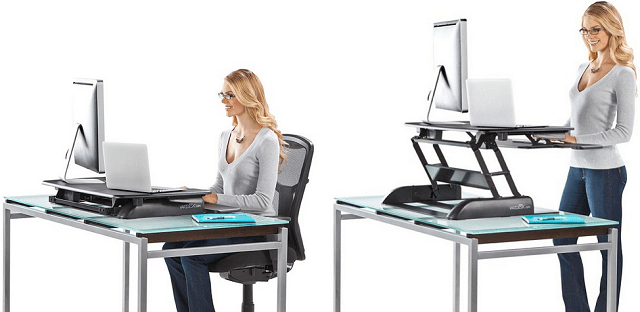 Full disclosure: the Varidesk model is used by most of Zeel's 60+ staff members, so we're a bit biased. (Hey, we never said this was an objective comparison.) Varidesk is similar to the FlexiSpot listed above, with a dozen adjustable height levels and a 35 lb weight limit, allowing room for a dual monitor setup. The main difference is a larger keyboard/writing area, and an outward adjustment motion that pulls toward you rather than straight up and down – allowing for a space to tuck your chair underneath the desk when it's in the raised position, instead of pushing it off to the side.
If you're looking for a side-by-side breakdown of FlexiSpot vs Varidesk, this video may help your decision.
–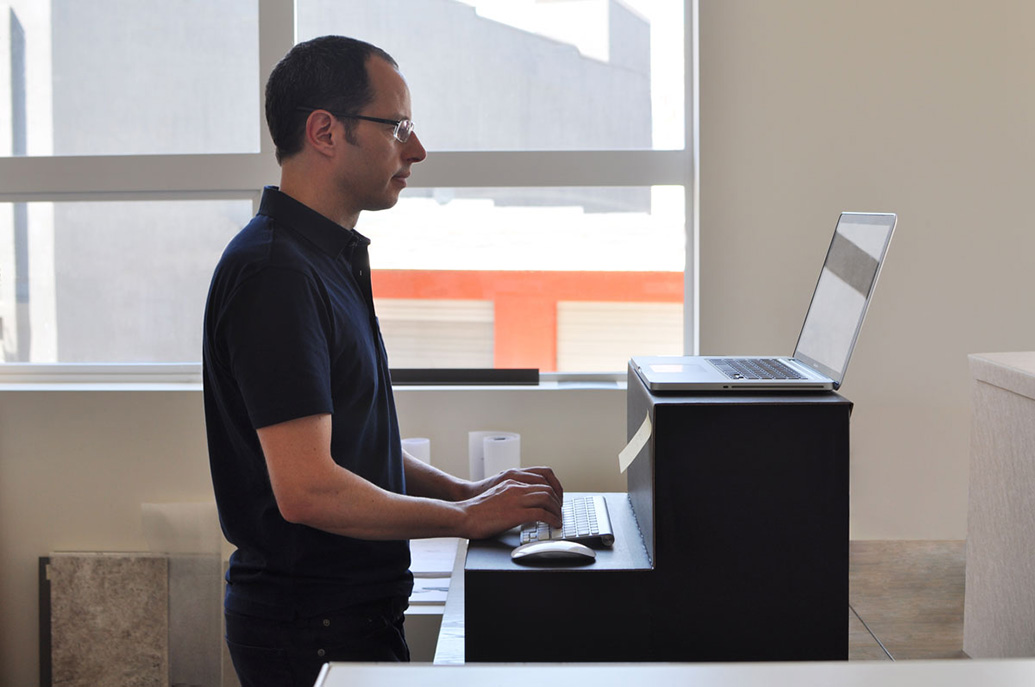 This corrugated cardboard standing desk from Oristand is a good pick for someone testing out the standing desk concept, or the "life hacker" who is already using other DIY methods. It also folds up easily for storage. Before you commit to a $300–$500 product, consider the Oristand as part of a larger gift package for your administrative professional (along with some of these other recommended gift ideas). However, don't expect this to be the ne plus ultra of standing desks. The Zeel team has tested it out, and let's put it this way – you get what you pay for.
–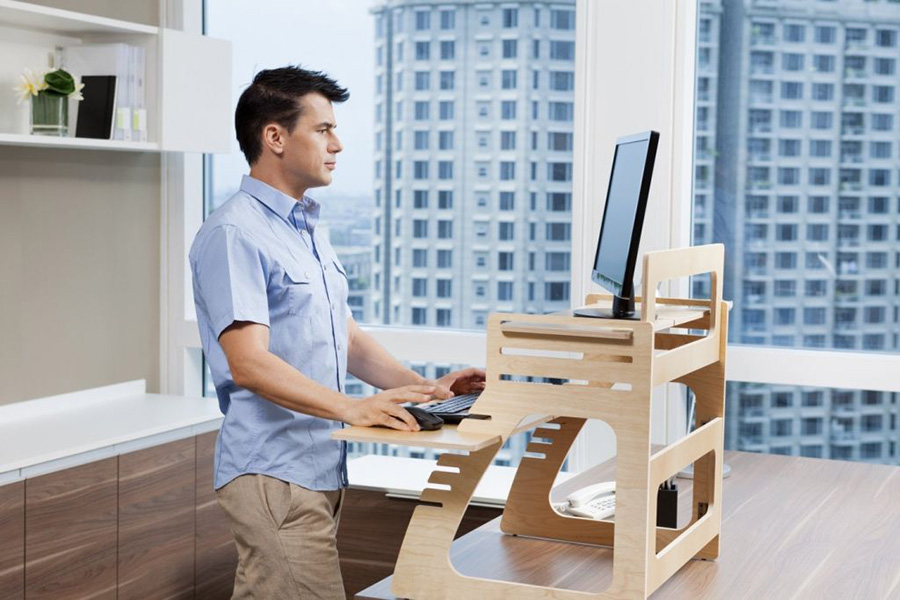 If your office has an open office layout with large bays of shared tables, your best bet might be a "kit" that sits atop the existing desk surface. This kit from Amazon runs about $160 and is made from birch wood. It can be assembled in less than 60 seconds, and has a few adjustable notches to accommodate varying heights. The downside of a setup like this one is that it can't adjust down to sitting height – users will need to commit themselves to full-time standing.
–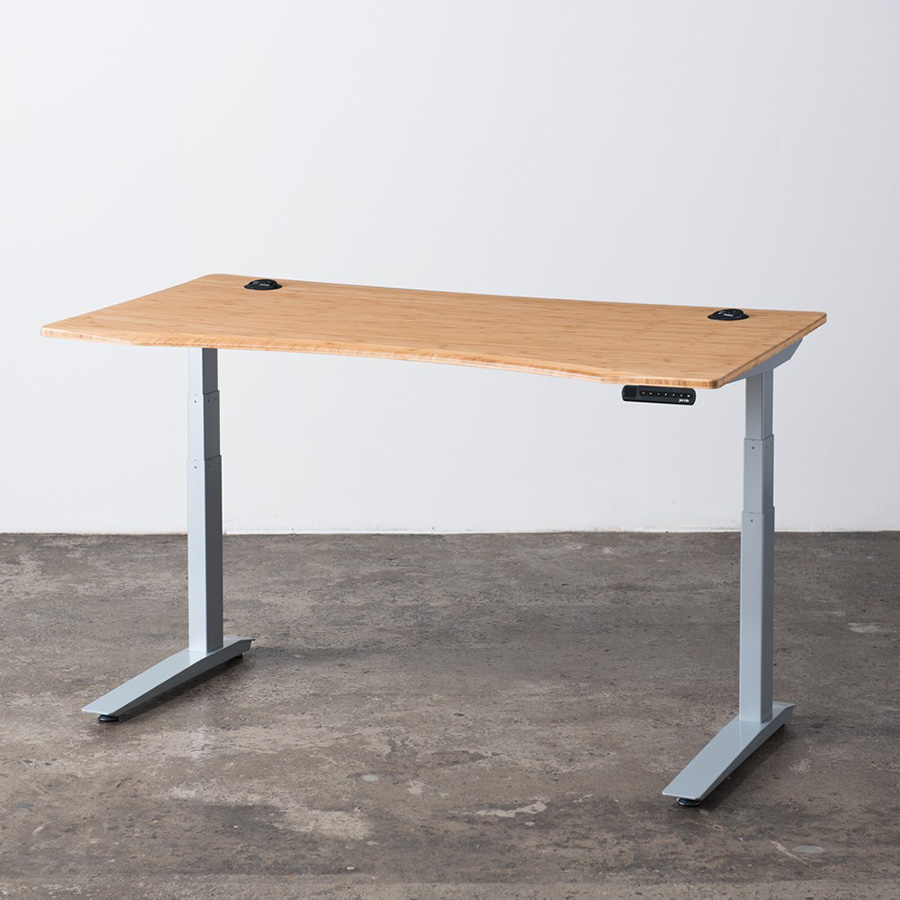 If you've got the space (and the cash), Fully's Jarvis Bamboo Adjustable Standing Desk was voted "Best Overall" based on thorough testing by The Wirecutter and reviews.com. Notable features include a sleek design, a sturdy frame, ease of assembly, and customized add-ons such as wheels and cable management. If your administrative professional already has the Jarvis, consider upgrading them with their favorite add-ons as a gift.
–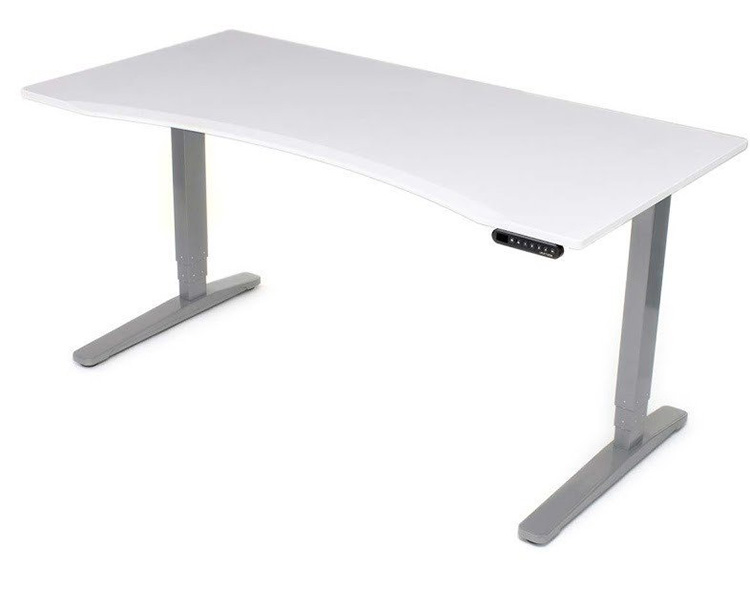 This model is similar to the Jarvis above but has additional customization features as well as an advanced electronic keypad that stores up to four height settings. However, reports say that the Uplift is a bit wobblier than its competitor, and the price point is a bit higher – though it does offer many more personalized options.
–
Whichever standing desk option you choose to invest in – a high-end model desk that adjusts electronically, the sit-stand desktop addition, or the starter conversion kit – we hope this curated list helps you select the best gift for your all-star admin this Administrative Professionals Day.
If you really want to take office wellness to the next level (and help your employees achieve their daily 10,000 steps), throw in an under desk treadmill to transform their workstation into a walking desk!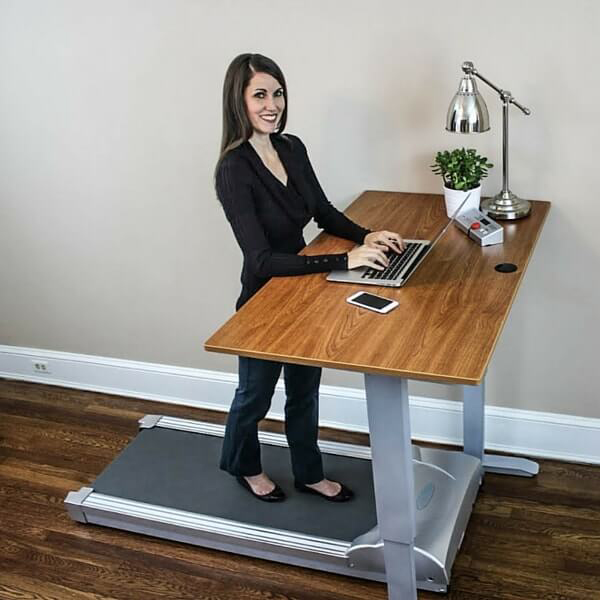 While you're rewarding your employees, check out our guide on 7 Ways to Celebrate Administrative Professionals Week, and give Zeel a shout if you're looking to set up a Corporate Wellness Program of your own.
Zack Kinslow
Zack is a writer, producer and marketer with 10+ years' experience in the advertising, nonprofit and tech startup industries. He is currently the Education Production Team Lead at Foundr Magazine, a web site for entrepreneurship education and was previously Content Manager at Zeel. Learn more about Zack on LinkedIn.