We are in the middle of a corporate culture shift, where industry-and-thought-leading companies like Facebook and Google are realizing that extreme hours and intense work environments lead to burnout, not productivity. And science has shown that burn-out is a real, cross-industry epidemic, defined by the Mayo Clinic as "a special type of work-related stress—a state of physical or emotional exhaustion that also involves a sense of reduced accomplishment and loss of personal identity."
Furthermore, in today's corporate culture, leaders are equally assessed on the kind of work environment they create, as they are the results they and their departments' yield. "Research over the years has shown that abusive managers add insurmountable amounts of stress on employees, greatly decreasing their ability to focus and be productive," writes Marcel Schwantes for Inc. But for leaders who got where they are by going that extra mile, "doing their time," and putting in all those countless hours under toxic bosses of their own, they may not know how to implement anything different. 
So how do you create a positive and productive work environment where employees perform to the best of their abilities and stay loyal to your company for years to come? Let us count the ways:
Mindfulness Meditation 
The Eastern practice of mindfulness meditation may have become mainstream in recent years, but with good reason: Researchers from Johns Hopkins University have found that mindful meditation can help ease psychological stress, which is a key factor in employee engagement and burnout. And Gaëlle Desbordes, a neuroscientist and instructor in radiology at Massachusetts General Hospital-Harvard-MIT, was able to prove that mindfulness meditation can result in enduring changes in mental function, specifically in the part of the brain that contributes to emotions, survival instincts, and memory. 
But how do you encourage mindfulness meditation, which is traditionally a private practice? Offer an in-office mindfulness meditation workshop for your employees, a wellness perk that is becoming more and more common everywhere from tech companies to law offices. There are two ways to provide in-office mindfulness programs through Zeel: begin with an introductory presentation of what mindfulness meditation is, followed by a short exercise and activities; or you can reserve a block of time (5 hours) during which employees can sign up for 10-minute one-on-one guided meditation sessions, and choose to focus on stress reduction, focus and concentration, or goal-setting. 
The time has come when organizations adopt the philosophy of healthy mind and healthy body
A Little Downward Dog 
In addition to meditation, physical exercise that incorporates mindfulness, like yoga, has also been shown to reduce stress in the workplace, and companies are increasingly adding at-work yoga classes to their wellness offerings. The "time has come when…organizations adopt the philosophy of 'Healthy mind and healthy body,' which will help in [the] cultivation of [the] right attitude and transformation of present turbulent societies into a 'stress-free society,' or they will end up paying [the] price for it," writes Revati Deshpande in her study published in the International Journal of Environmental Sciences. And it doesn't require an advanced skill level to get your blood flowing and reap the benefits. Zeel's versatile in-office yoga program is an approachable, all-levels class that can either be taught in an area with open floor-space or even at your desk as a chair yoga class. "Employees leave feeling less stressed and less stiff from being at their computers all day," reports Zeel's Kristy Vizone. 
Face Time
It's hard to feel satisfied at work when you don't often see your manager, and therefore rarely get feedback as to how you are doing. "While some people are perfectly satisfied just staying out of trouble, most professionals would rather know what impact they're having—both the good and the not-so-good," writes Deborah Grayson Riegel for the Harvard Business Review. Setting up regular touch-base meetings with each member of your team—a strategy we learned from Cosmopolitan editor-in-chief Jessica Pels—gives them an opportunity to express any challenges or concerns they may be having, for you as their manager to deliver in-the-moment feedback, for both of you to talk about their wins, and overall to build your work relationship.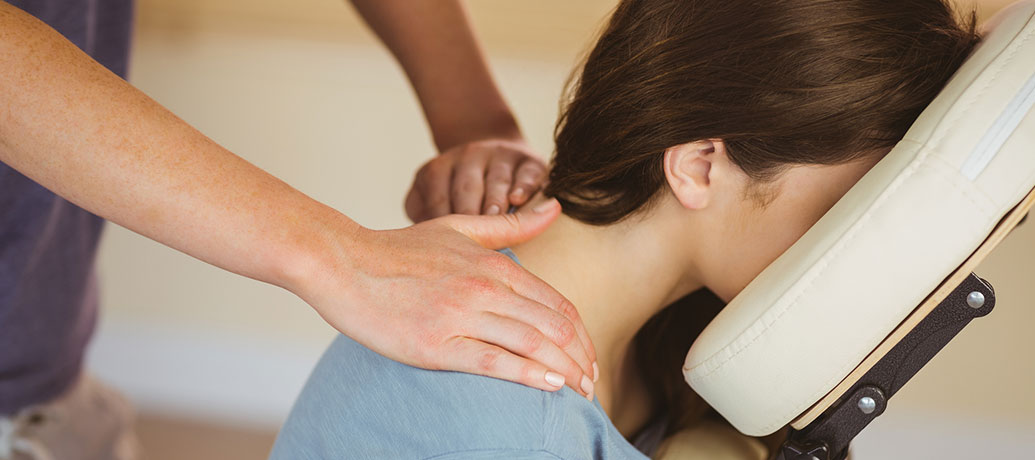 A Hands-On Approach 
Even when we have the support we need, when you are invested in what you do and are in a state of flow, you can unintentionally work yourself to a point of mental and physical exhaustion. Which is why treating your employees to a stress-relieving and revitalizing chair massage in the office not only boosts morale and expresses gratitude for your team's hard work, but it also will restore physical and mental health, setting them up for success throughout the rest of the day and beyond. 
Zeel's chair massage @work program is specifically designed to target the areas of the body where we hold the most tension—the neck, back, and arms—in a format that is conducive to an office environment (there is no need for clothing removal.) Therapists in the Zeel network will visit bring all necessary equipment to your office and provide 12-20 minute chair massage sessions, which can be offered as a one-time company retreat, or a monthly or bi-weekly employee perk. Your staff will thank you. 
Leading by Example
Similar to the old saying, "Dress for the job you want," there is something to be said for making yourself an example of the kind of employee you want. As a general leadership strategy, that might mean demonstrating a presentation style, appropriate office attire, or a refined method of delivering constructive criticism. But in the scope of your team's mental health, that also means making your own mental health a priority, which in consequence, gives them permission to. Former Glamour editor-in-chief Cindi Leive routinely left the office by 7PM every day—even if she was on her laptop until the wee hours of the morning—which her staff understood as a demonstration that it was OK to go home. She also knew that her team would not come up with thoughtful, culturally observant ideas if they were not out of the office, living their lives and observing the world. So in order to have mentally healthy employees who have perspective of the role they and the company play, it is essential that you too take care of your mental health and give yourself the breathing room for perspective and observation. 
Seeing your product in action, without the pressure to assess its performance, can reconnect your team to that sense of purpose that compels them every day.
Out of Office 
"Amid the dazzle and hopes of the digital age, it is easy to forget that old-fashioned human desire [to succeed] is as essential to achieving business goals as ever," writes Alex Liu for the Harvard Business Review. And sometimes all it takes to tap into the desire to achieve is a simple reminder of what it is that you are all collectively striving for—and how that comes to life in the real world, outside the office. For a fashion company, that might mean a team outing to see a classic film that inspired an upcoming collection, or for a wine distributor, that might mean facilitating a private tasting at a local wine bar. Either way, seeing inspiration or your product in action, without the pressure to assess its performance, can reconnect your team to that sense of purpose that compels them every day.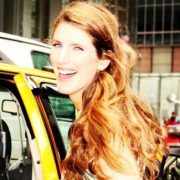 Lauren Bernstein
Lauren Bernstein is a writer, editor and brand expert with 13 years of experience covering fashion, beauty, travel, and lifestyle. The first 10 years of her career were spent working in the fashion and beauty departments of Harper's Bazaar, Glamour and Hamptons magazines. Her work has also appeared in Town & Country, Bloomberg Businessweek, Departures and other titles. In the past three years, Bernstein has shifted her focus to product-driven content serving as the Vice President, Editorial Content at Macy's, and before that, as Senior Editor of Branded Content for HarpersBazaar.com and MarieClaire.com. Learn more about Lauren at laurenabernstein.com and on LinkedIn.