New York City can be a stressful place, no doubt. New Yorkers work hard and play hard, in the city that never sleeps. But how do you relax in a place that's always "on"?
While Zeel's headquarters is based in a particularly hectic part of Midtown Manhattan (just steps away from Times Square, the capital of sensory overload), we believe it's entirely possible to unwind and relax in the Big Apple.
And who understands relaxation better than the people who provide it for a living? We asked some of the NYC-based licensed massage therapists in the Zeel network how they de-stress. Here's their advice.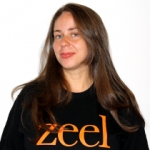 "It is very stressful and exciting being a massage therapist in NYC. Looking for parking, lugging my table through the hustle and bustle of the city, and finding my Zen to deliver a great massage can be challenging. When my day is finished, seeing my clients' smiles makes it all worth it. Once I get home from a long day, all I want to do is run a warm bath with Himalayan eucalyptus bath salts and a relaxing blend oil. This bath helps me unwind and treat my sore muscles. On my days off I enjoy a peaceful walk to City Island. The water calms my spirit and the local restaurants are a treat. Other things that help me de-stress are going out with friends to restaurants, bars, festivals, concerts, and Broadway shows. Above all, my best remedy for stress in the City That Never Sleeps – besides a massage – is to check into a spa for a day pass to use the steam room, sauna and whirlpool and unwind from the chaos. This has improved my breathing and melts away my stress."
— Ivette C. (Bronx, NY)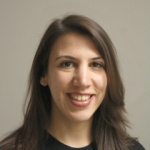 "How I unwind: Being outdoors! Especially in the morning, when the city is just starting to wake up. A great thing about New York is we get to experience all four seasons, so taking a walk – or even just sitting outside – is really peaceful and grounding for me."
— Constantina V. (Astoria, NY)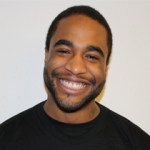 "When I feel overly stressed or completely tapped out, I like to sit in front of a window or even a park, in a yoga figure 8 position, and take a few deep inhales of vetiver oil (great for clarity and mental calm). As well, I repeat the affirmation 'I control my aura, I am the master of me.' With the affirmation and essential oil, it always puts me at a great calm, recentering me for my day."
— Maleek S. (Brooklyn, NY)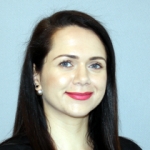 "I relax by walking through the streets of New York. I think it's one of the best ways to get rid of bad energy. Nice chill out music and of course a glass of Sauvignon Blanc with a friend at a cozy cafe helps a lot too!"
— Yelena N. (Brooklyn, NY)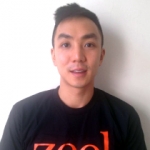 "I start off my days with traditional yogic meditation that allows a space to separate the self from mind and body. Simply put a balance of what serves and what doesn't serve life. Besides being a seeker in the divine, I spend my leisure time with company of good friends dancing or enjoying healthy foods. You will also find me traveling about on my motorcycle free in the wild concrete Jungles of New York City. My simple wonders of life enables me to make friends just about anywhere. So in my down time I plan out my next travel adventures to explore new cultures and seek to make the world a smaller place."
— Danny S. (Ridgewood, NY)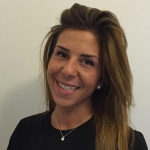 "De-stressing in NYC can be hard at times since we live in such a fast-paced city. Solitude is a rarity so I love to take long walks alone, listen to calming music on my headphones and taking in the scenery of the changing seasons. Being in nature is very therapeutic, and New York has a lot of amazing parks. Practicing yoga is another way I de-stress. It lets me focus my energy within and restores the body and the mind. Flexibility and self-awareness make life in NYC a bit easier. As said by Lao Tzu: 'Whoever is soft and yielding is a disciple of life. The hard and stiff will be broken. The soft and supple will prevail.'"
— Maria G. (Queens, NY)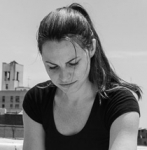 "I recently signed up for a sewing 101 class. I find it relaxing to try something challenging and new from time to time. I learned about the class from my long-time Zeel client's wife who teaches the course! And because of Zeel I can afford it! Thanks Zeel for the interesting community I've built here in NYC."
— Ally R. (New York, NY)
Interested in getting an in-home massage delivered right to your NYC apartment? Book with Zeel today.
Zack Kinslow
Zack is a writer, producer and marketer with 10+ years' experience in the advertising, nonprofit and tech startup industries. He is currently the Education Production Team Lead at Foundr Magazine, a web site for entrepreneurship education and was previously Content Manager at Zeel. Learn more about Zack on LinkedIn.