It feels like every day we're hearing more and more about the importance of corporate wellness. Whether it's healthy snack options at WeWork, standing workstations at Silicon Valley start-ups, or chair massage on Friday afternoons; American corporations are embracing wellness and now, so is Congress.
The PHIT act
The PHIT act is a bill that if passed by Congress in late July, would create tax breaks for gym memberships, yoga, and spin classes, and a number of other "qualified fitness and sports expenses."
Until now, Americans have been able to use their HSA and FSA pre-tax dollars for wellness categories like chiropractic medicine, medically prescribed massage, and Lasik eye surgery. This new legislation would increase the usability of HSA and FSA accounts and help employees nationwide both get and stay healthy. Wellness activities that will be covered if PHIT gets passed include:
Youth & Adult Sports League Fees
Health Club Membership Dues
Exercise Classes & Personal Trainers
Sports & Fitness Equipment (used exclusively for participation in physical activities)
Youth Camps
Pay-to-Play School Sports Fees
Organized Running Event Registration Fees
Martial Arts, Gymnastics & other Physical Activities
Help your employees get PHIT
Most employees don't fully understand how to best utilize their FSA/HSA accounts and with new legislation pending they'll be even more to learn. Amir Hemmat, CEO of Los Angeles based start-up URWelcome Technologies says employee wellness is not just good for individual employees, but good for the company overall.
… we actively encourage our team members to make time for a work-out, a run, a massage, even meditation. In the end, these things actually increase productivity even if they take a little extra time out of the workday
"Los Angeles is all about health and wellness, but a start-up is an intense work environment so we actively encourage our team members to make time for a work-out, a run, a massage, even meditation. In the end, these things actually increase productivity even if they take a little extra time out of the workday."
Use it or lose it
It's easy to forget about corporate benefit plans, even those supported by the federal government. The average worker loses $170 annually to FSA expiration dates and Human Resources experts say it's not enough to send out a fourth-quarter email suggesting employees use their FSAs to stock up on bandages and ibuprofen.
According to Hemmat, health and wellness and how to help fund it needs to be a year-round conversation. We remind our employees to take advantage of their FSA/HSA accounts but we also bring wellness into the office with our regular chair massage program, healthy lunches, and yoga in the workplace."
Here are some of the most popular ways to get your employees into the wellness game.
Office chair massage
It's tough to turn down a good chair massage. Yet most employees aren't aware they can use their FSA accounts for something that feels so luxurious. And employers should want to carve out a little time at the workplace given the many benefits massage offers, including improved circulation, blood pressure regulation, and stress reduction.

Drug and alcohol treatment
It's easy to see why this would benefit both the employee and the company, but the cost is often a deterrent to seeking inpatient treatment. The U-S government considers alcohol and drug treatment, including meals and boarding at an inpatient facility, a medical expense. The same goes for transportation costs to and from Alcoholics Anonymous meetings if deemed medically necessary for treatment.
Lactation stations
Breast pumps are a working mama's best friend. While many health plans cover the cost of the initial breast pump purchases, employees can actually use FSA/HSA accounts to pay for ongoing supplies. They can also apply funds toward breastfeeding and childcare classes.
Eye surgery
Employees can use FSA/HSA funds to purchase eyeglasses and contacts with a prescription. Or, they can apply them toward corrective eye surgery, including laser procedures and radial keratotomy. What company wouldn't want their employees to see better?
Fertility enhancement
Diagnosing and treating infertility is costly, and many health insurance plans don't cover it. But with the flood of information at the doctor's office, would-be parents might not think to hand over their FSA/HSA card at check-out. Remind employees they can use tax-free money to pay for diagnostic procedures, surgery and even in vitro fertilization.
Special education
Employees can use FSA/HSA funds to pay for tutoring a child with special needs as recommended by a pediatrician or child psychologist. This includes the costs associated with teaching Braille to someone who's visually impaired, teaching lip reading to someone who is hearing-impaired and language training for someone has speech impairment related to a birth defect. It also includes tuition, meals, and lodging associated with attending a specialized school for learning disabilities.
Smoking cessation
According to the CDC, more than 480,000 Americans die each year from smoking-related cancers and another 41,000 will die from exposure to second-hand smoke. Smoking-cessation programs and prescriptions drugs to help with cessation are both covered by FSA/HSA. and employees can use tax-free dollars to pay for them. Unfortunately, over-the-counter nicotine-replacement products are not included.
Weight-loss programs
Employees cannot use their FSA/HSA accounts for diet products or weight-loss program fees for the purpose of pure vanity but can use them for weight-loss programs to treat diagnosed medical conditions such as obesity, hypertension, diabetes and heart disease.
For even more ways to save money while getting healthy, check out this list of ways employees can use their FSA/HSA funds year-round. To learn more about the PHIT act, go to www.phitamerica.org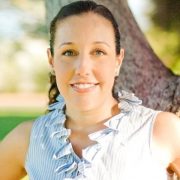 Shelley Flannery
A longtime freelance writer, Shelly Flannery has previously served as editor-in-chief of About Health, a 24-page consumer health magazine and editor-in-chief of Vim & Vigor magazine, a 56-page consumer health magazine syndicated in markets across the U.S. and Canada.