The arrival of spring always heralds a sense of rebirth and rejuvenation. As the snow melts and flowers begin to bloom, it's common for people to both take stock of and recommit to personal and professional goals. And that's why it's the perfect moment to double down on your employee wellness programs and include chair massage.
Warmer temps mean that people are more likely to get moving. They've grown weary of hibernation and all the time spent indoors throughout the winter. Most everyone is anxious to shake off the sloth. They want to feel better and embrace healthier habits. Your office can help make that happen.
Here are a few ways your wellness programs can embrace the change in seasons:
Start an office garden
An office garden is certain to be a boon for all those involved. It promotes healthy eating habits and offers the satisfaction of growing your own food. Employees who tend to the garden are likely to develop better teamwork skills and build friendships. They can also use the garden as a welcome respite from any potential work stresses that arise.
Provide in-office massages
We realize that massages can be enjoyed in any season. Nevertheless, with the (anticipated) boost in outdoor activity, in-office massages are guaranteed to be a much-appreciated perk. Massages are great for pain relief, alleviating everything from headaches and sciatica to lower back and neck pain.

Spring is a great time to reevaluate and reinvigorate your company wellness programs. After all, the warmer weather will provide ample opportunities to kickstart some healthy habits. Get your employees out of their cubicles and into the sun today!
Encourage employees to bike to work
Commuting via bicycle is advantageous in a multitude of ways. Employees who hop on their Schwinn are likely to lose weight, save money, and stay healthier. They don't have to deal with the frustrations of being caught in traffic jams. They avoid exposure to germs from public transit passengers. To encourage biking among your employees, consider installing bike racks outside the office. You can also sign up for bike share programs like Citibike or subsidize the expense.
Coordinate an office running/walking club
An office running/walking club is a great way to foster a healthy habit. People are more inclined to exercise when they're beholden to a group. Additionally, meeting with like-minded individuals can help your employees stay motivated. Even better – they can hash out business strategies while pounding the pavement!
Sponsor an office softball league
A softball league is another fantastic low-key, low-stress option. It gets your employees moving and soaking up some sun. They can absorb some vitamin D as they field grounders. Moreover, they can sharpen their teamwork skills, increase camaraderie and strengthen their office relationships. Best of all, softball games allow everyone to blow off some steam after a long day.
Host an employee Field Day
An employee Field Day can be as simple as organizing games of frisbee or soccer or 3-legged races. The specifics aren't as important as the fact that you're getting your employees outside and moving around. It's an opportunity for co-workers to kick back, de-stress, and just have some fun. And that's something everyone needs every now and again.
Institute Summer Fridays
Companies don't always sign off on Summer Fridays for fear of curbing productivity or cutting into revenue. However, research has shown the opposite to be true. Employees appreciate this small improvement in work-life balance. It enhances morale and actually allows workers to maintain better focus throughout the week.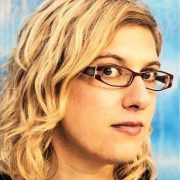 Andrea Kornstein
Andrea Kornstein is a seasoned copywriter and editor with over 10 years of experience. She has written for a variety of industries including entertainment, beauty, health, higher education and publishing. Connect with Andrea on LinkedIn.