Ready for a nap? Customers at YeloSpa, an innovative spa located in Midtown Manhattan, can not only enjoy standard services like massages and facials, but also short, restorative naps in specially-designed nap pods. We had the chance to chat with Nicolas Ronco, founder and CEO of YeloSpa, about what else makes his facility special.
What makes YeloSpa unique?
When you step into our spas, you immediately feel enveloped by the look and feel as well as the atmosphere. Most spas keep it safe by using bland colors and "spa sounds." We went bold with our maroon and orange colors that replicate the Tibetan Buddhist monk robe and scarf colors, and our clients immediately react to our space by dropping their tensions at the door.
We also customize the experience for our clients' needs: it starts with the sound and aromatherapy selection and continues with a consultation about each client's needs at that moment — not days or weeks before when the treatment was booked.
We were the first to introduce a transparent per-minute pricing so that our client can choose the length of each treatment to suit his or her lifestyle and pocketbook.
And finally our "no-strings" membership makes visiting YeloSpa for your monthly massage, skin-care or Reiki service even more affordable.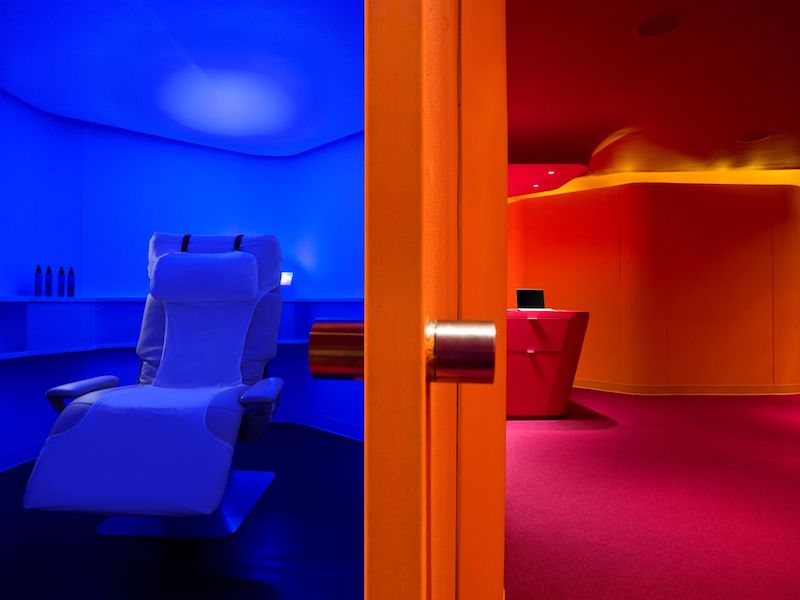 How many treatments does the average YeloSpa customer do in one day?
Two treatments is the average. Most of our clients will combine a skincare treatment or massage session with a nap to get the most out of their spa visit.
Where do your customers come from?
The majority of our customer visit during their work day for napping services or after work for a massage or facial. About 50% of our clients work nearby and 50% of them live nearby, according to our most recent survey.
Where is YeloSpa located in NYC, and why did you choose that location?
We are located at 5 East 57th Street on the 12th floor. We chose this space for its prime Midtown location and proximity to Fifth Avenue. Being tucked away on the 12th floor also gives our clients additional privacy.
What are your most popular treatments?
Massages and facials.
Where do the naps take place? What is the minimum/maximum nap length?
Our naps take place inside our patented Yelo Cabins on a zero-gravity YeloBed. The minimum length of a nap is 20 minutes and we advise no longer than 40 minutes. Napping for longer than 40 minutes will put your brain into the slow wave stage of sleep, so you may feel groggy upon waking up.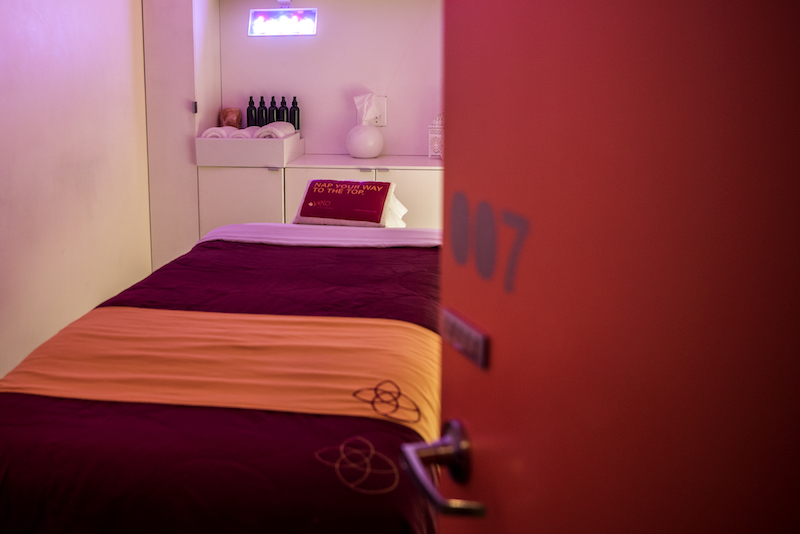 What's new at YeloSpa for 2017?
In terms of treatment, we launched our "Time Capsule Facial" by BDR Skin Care this year and have been getting incredible feedback. This new technology rejuvenates the skin, and the service is completed with an LED light and a 20-minute nap.
But the really exciting development is that we'll start spreading the YeloSpa love through franchising all across the U.S., starting in September 2017.
Anything else to add?
YeloSpa is really spa 2.0 as far as day spas go. We observed the needs of urbanites living a pressure cooker life, and we specifically adapted to their needs.
To learn more visit http://yelospa.com