Meet some of our Zeel Massage Therapists
Zeel uses a rigorous selection process to vet potential massage therapists. All Zeel Massage Therapists are licensed for practice by the relevant state agency. They all also carry professional insurance and have worked at some of the finest luxury spas, health clubs, and wellness centers in the country. They're standing by to soothe, relax and recharge you!
---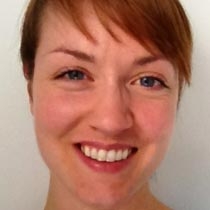 Leah I.
Massage Therapist "LMT"
---
Licensed massage therapist Leah is a talented practitioner and a professional contemporary dancer whose training has given her a keen awareness of anatomy and experience with a variety of injuries.
"I am interested in the junction of body and spirit: how the body leads us through experience in the world, how our experience of our body influences our spirit, and how the spirit expresses itself through the body," says Leah. "I always try to honor this connection in my massage practice, recognizing that healing comes through addressing the whole self."
Leah listens to each client's experience of their body and their goals for treatment. Throughout the session she listens to what the body is telling her, and says she believes this is the reason clients come back to her again and again.
"Because I try to cater my massage to each person's individual needs, I tend to attract a broad client base," Leah explains. "I have some clients who see me for relaxation, some come to remove the build-up of tension from sitting at a computer, some are training for or recovering from sports events, and others are looking for help with an injury or structural limitation."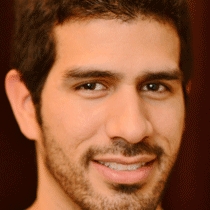 Javier R.
Massage Therapist "LMT"
---
Javier, a licensed massage therapist, specializes in preventing and treating muscular imbalances and injuries. It's no wonder that many of his clients are athletes.
Javier is trained in multiple therapeutic techniques, among them Swedish, Shiatsu, myofascial release, trigger point therapy and deep tissue. Athletes and weekend warriors will be pleased to learn that he's also trained in advanced sports massage, focusing on human movement science. Javier's interests include assessing and treating sports injuries, as well as promoting rehabilitation and injury prevention.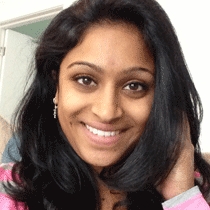 Areefa M.
Massage Therapist "LMT"
---
Swedish Institute graduate Areefa became interested in massage as a means of helping her mother cope with diabetes. Also a doula and a nanny, Areefa has worked with many moms and nurses, but has also gained significant experience working with fitness instructors and sports massage.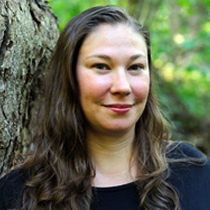 Danielle F.
Massage Therapist "LMT"
---
Danielle is a licensed massage therapist with extensive education in the field. A graduate of the Swedish Institute in New York City, Danielle also studied at the Lotus Palm School of Thai Yoga Massage in Montreal.
In addition to classic Western massage, Danielle practices shiatsu, acupressure, Thai yoga therapy and Reiki. She is certified by the National Certification Board for Therapeutic Massage and Bodywork and is also a registered aromatherapist and Gyrotonic Level 1 instructor.
Danielle initially came to New York from the suburbs of Chicago to study experimental theater at NYU. A modern dancer, she regularly received bodywork to assist with recovery. Following the days of Sept. 11th, Danielle reflected on whether what she was doing in life was "enough." From that day forward, she wanted to make every day meaningful by helping others improve their well-being. She decided to do so through massage and aromatherapy. "I always tell people that the best thing I ever did was to follow my heart, take a risk and find happiness," Danielle says.
"My clients tend to subscribe to the idea that massage is not a luxury, it's a necessity for getting through their week, or month, or years," Danielle says. "They feel the results this work has on their well-being and they make receiving regular massage a priority in their lives."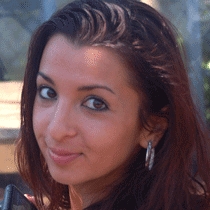 Marina S.
Massage Therapist "LMT"
---
Licensed massage therapist Marina has several years of professional experience in spa environments, medical offices and private practice. She has worked with chiropractors, personal trainers and physical therapists to address clients' needs with a unique and powerful approach.
"Whether I am helping someone to relax or seek relief from chronic pain, my work is always gratifying," says Marina.
Marina' sessions are based on the written/verbal intake she performs with each client. Her first goal is to address their areas of complaint, and to do so she develops customized therapeutic plans that address the individual's specific pain.
"I believe that the key to pain relief is understanding the cause of symptoms through assessment, treating the contracted fascia and muscle, and teaching the client self-care and prevention," Marina explains. " For example, in sessions where I am dealing with an injury I use PNF stretching, an effective way to improve the client's active and passive range of motion, decrease pain and strengthen the muscle."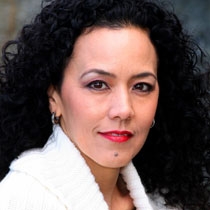 Teresa N.
Massage Therapist "LMT"
---
A licensed massage therapist with a decade of experience, Teresa provides in-home massages to clients in New York City. A nationally certified therapist with the National Certification Board for Therapeutic Massage & Bodywork, Teresa incorporates a wide variety of techniques including trigger point therapy, reflexology and myofascial release. Teresa also has years of experience providing massages at some of New York City's top gyms and spas.
---
When you book Massage On Demand®, you'll see one of our fantastic handpicked Zeel Massage Therapists (ZMTs).