"You can only become truly accomplished at something you love."
-Maya Angelou
Zeel is proud to work with a network of massage therapists who are passionate about promoting the endless benefits of massage and wellness. Therapists from Zeel's network are some of the best-qualified professions in the industry.
We asked a few therapists to share why they made the decision to pursue a career in massage therapy.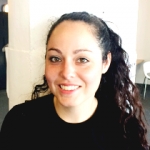 Maritza M. began practicing massage in 2010, traveling to California and India to learn more about the art of massage. She currently lives in South Florida.
"I became a massage therapist to fulfill my purpose in life to serve others. Through massage therapy, I am contributing not only to their physical health, but also their emotional, mental, and spiritual health as well," says Mercano.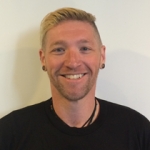 Aaron H. lives and practices massage in the San Francisco Bay Area. A former paramedic, he has extensive knowledge of anatomy and physiology. Aaron is passionate about helping his clients relieve chronic pain.
"A long time ago, in a state far far away from here (Missouri), I was a paramedic. I grew weary of seeing people on what was often quite literally 'the worst day of their life.' As a massage therapist, I am able to affect a client's health and well-being in an environment in which they aren't terrified. Clients actually look forward to my arrival! Though I must admit, sometimes I wish I could show up at their door with lights and sirens."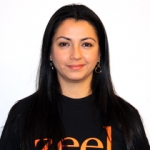 Angela Z., based in New Jersey, works with clients looking to find a healthy balance in their lives through massage therapy.
"I became a massage therapist because I felt the need to provide care through my hands. I believe in a holistic approach of well-being and the magic of touch. I believe that if we get massages periodically we will avoid tons of illness and issues and save a lot of money."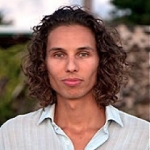 Jacob C. grew up in Denmark, where he learned the importance of balancing life through relaxation. Before Jacob decided to become a licensed massage therapist, he studied health and nutrition. He worked in Bangkok and Thailand before moving to California.
"I choose to become a massage therapist after finishing a degree in business. I had a hard time figuring out exactly how to utilize my newly achieved degree. As I was contemplating what to do my mind started recalling some of the profound bodywork experiences I had had. I started looking into the possibilities. Then one day I was on a plane to Maui to devote myself to studying and exploring bodywork."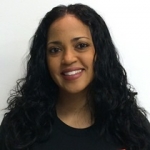 Chacha M., a licensed massage therapist practicing in Florida, has helped many of her clients through difficult health issues.
"I personally became a therapist because my dad was sick with cancer. He had a therapist assisting him in the hospital. A year later I decided to specialize in this profession because you never know who you can help."
Are you too interested in joining Zeel's growing national community of massage therapists?
Submit an application with Zeel today!
Marcy Lerner
Marcy is the SVP of People and Communications at Zeel. In addition to overseeing the humans of Zeel, Marcy has written about workplace topics for more than 20 years both at Zeel and as VP of Content for Vault.com, a career information web site and publisher.