Why try scalp massage? Your scalp is full of nerves close to the surface of the skin. Massaging the scalp relaxes the nervous system by stimulating these nerve endings – and a light touch is sufficient.  In other words, you don't need a a full deep tissue massage to get the relaxing benefit of a massage.
Let's talk about five important benefits of scalp massage, and learn how you can get these remarkable benefits.
Scalp Massage Reduces Muscle Tension
Anyone who's ever had a hair stylist massage their scalp knows that it's remarkably relaxing to have the nerves on the skin's surface stimulated with gentle pressure. Research shows that scalp massage can lower blood pressure, reduce levels of stress hormones, and slow heart rate. That's why scalp massage is an important part of the Zeel sleep massage.
Scalp Massage Promotes Hair Growth
One study found that scalp massage can encourage hair growth.
Scalp Massage is Convenient
You can do your own scalp massage, or trade massages  with a friend or loved one.  A scalp massage can take as little as 15 minutes, and can be done almost anywhere.
Scalp Massage is a Natural Remedy for Migraines and Headaches
If you're hoping to alleviate a pesky tension headache or migraine, massage is a great choice. Research shows that  scalp massage can help reduce the frequency of chronic massages, as well as other benefits like mood boosts (through increases in serotonin, the "happy hormone."
Scalp Massage Helps Balance the Nervous System
Acupressure massage of the head has been proven to relax physical stress and achieve balance in the nervous system.
Do Your Own Scalp Massage
Want to do your own scalp massage? Simple – just watch this scalp massage video, and you'll be able to soothe yourself or others with massage in under two minutes.
See Also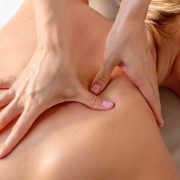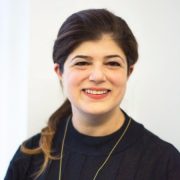 Marcy Lerner
Marcy is the SVP of People and Communications at Zeel. In addition to overseeing the humans of Zeel, Marcy has written about workplace topics for more than 20 years both at Zeel and as VP of Content for Vault.com, a career information web site and publisher.