Have you and your partner ever gotten a couples massage?
Studies have shown that a couples massage can increase intimacy and improve your relationship. It's also just a relaxing activity to do together when you've run out of Netflix options for date night — one that's good for your body and mood.
Rich De Muro, Tech Reporter from KTLA 5 Morning News, and his wife recently got a Zeel couples massage in their Los Angeles home. He shares their experience on his blog, and we've recounted some of the highlights here.
On being a first-timer
While Rich admits to not being a frequent massage enthusiast — he's only received a few in his lifetime — his wife gets massages very often. "We carved out some time on a Friday night, put the kids to bed and got ready to turn our home into a spa," Rich sets the scene.
Thanks to the couples massage provided by Zeel, we're thrilled to say that Rich went from being "not really a massage person" to going so far as to recommend a monthly massage membership.
On the user experience
When booking their couples massage, Rich (known on TV as The Tech Guy) noted that the "app is well designed" and felt reassured that Zeel securely verified his ID upon signup. "This service is legit," he applauded.
After the appointment was booked, he appreciated the text messages they received confirming not only that the appointment was on the books, but also the photos and bios of their two massage therapists. This Zeel trust and safety feature is designed so that you know exactly who is coming into your home.
Related:  Cosmopolitan Says the Zeel App is Leading the Charge on Safety
On the massage experience
As for the massage itself — Rich and his wife both thoroughly enjoyed their one-hour massages side by side.
"I felt like I was doing something good for myself and my body. I'm sure someone else could tell you the physical benefits of a massage, but I felt it was equal parts relaxing and therapeutic."
Rich's wife added that she loved not having to drive home from a spa afterward. When you're in a state of in-home massage bliss, you can simply slip into a blissful sleep in the comfort of your own house.
On the payment process
Unlike a dinner date where you have to worry about how much to tip at the end, the Zeel massage app automates the payment process.
Rich continues, "We especially liked the receipt at the end of the massage which clearly shows the massage price, tip and how much your therapist earned. The app clearly shows an 18% tip is added to the price so there is no need to have any cash on hand whatsoever."
On making a habit out of it
If you're more like Rich's wife and enjoy getting massages all the time, they recommend looking into Zeel's membership options. "[Zeel's massage membership] can save you money if you are going to use the service often." Rich adds. "Zeel is a high quality, on-demand massage service that does it right."
Rich concludes,  "Turns out, having someone come into your home for a massage isn't as strange as it sounds. Zeel makes the process easy, understandable and enjoyable."  We couldn't agree more.  If you're choosing a couples massage experience at home from Zeel, we hope you enjoy it as much as Rich and his wife did.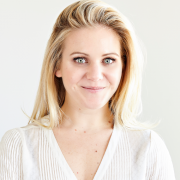 Micaela English
Micaela English started her career in magazines at Lucky magazine, Men's Health and Women's Health. She then went on to spend six years working at TOWN & COUNTRY, first on the print staff and then helping the brand launch its digital footprint online as its senior web editor. Her work has appeared in Well+Good, Instyle, Architectural Digest and Marie Claire. Visit her web site at micaelaenglish.com and her profile on LinkedIn.