Imagine you're in Honolulu, Hawaii. Maybe you've just gotten back to your private suite after surfing the waves of Waikiki Beach. You might have spent the day paddle boarding or riding an outrigger canoe or exploring the island's waterfalls. Or maybe hiking the rocky terrain of Reno, Nevada, is more your style. Or hitting the desert trails on horseback. Or teeing up for a round of golf.
Either way, all of these activities can tire you out. And if you're doing them from now through New Year's, there's the added stress that comes with traveling over the holidays (we all know the feeling of needing a vacation from our vacations).
But Zeel is here to help you relax, as we've just added Oahu and Reno to our roster of places where you can get an in-home, on-demand massage. Through Zeel's website or app, you can be connected to your area's best massage therapists—all experienced, licensed, insured, vetted, and available to come straight to your door with massage table, music and supplies in hand. Whether you're looking for a Swedish massage, deep tissue, prenatal, sports, sleep, or couples massage, Zeel has a massage therapist for you.
Other popular vacation destinations where you can find a Zeel massage include:
Click here to see all of the locations where we're active.
Wishing you Happy Holidays wherever your travels and massages might take you!
Image credit: Wild & Away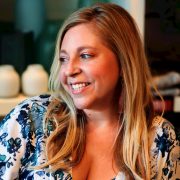 Jesse Bratter
Formerly an editor for Luxe Interiors + Design, Florida Design & The Miami Herald, Jesse Bratter's work has appeared in Architectural Digest, The Wall Street Journal, Modern Luxury and more. Learn more about Jesse at her web site at jessebratter.com and on LinkedIn.