Fitness bands have been all the rage for a while now. But we're here to highlight the hottest thing in fitness-tech: Fitness RINGS! That's right, there's now an even more convenient, more accurate, and fashionably seamless device to track your fitness and provide key insights into your wellness. From tracking your overall health to changing up your playlist to improving your meditation sessions, here are our top smart rings to help you hit your health and wellness goals in 2022.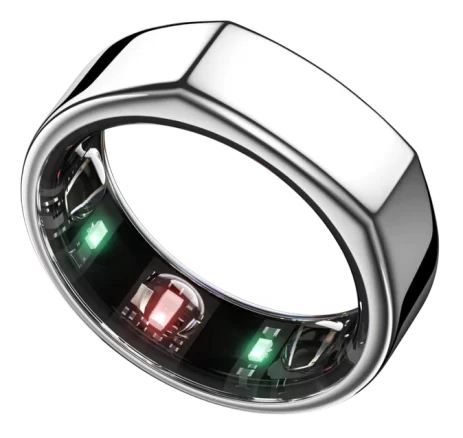 Touted by celebrities like Gwyneth Paltrow and Kim Kardashian, the Oura Gen3 ring has research-grade sensors for a complete analysis of your health. It tracks your heart rate, HRV (heart rate variability), skin temperature, blood oxygen levels, sleep, and menstrual cycle and turns them into useful insights that you can put into action for your health activities throughout the day.
The University of West Virginia research found that the ring could detect COVID-19 symptoms up to three days earlier, an incredible feat during an ongoing pandemic and what makes the Oura Ring Gen3 truly notable. Weighing 0.2 ounces (6 grams) and crafted of lightweight titanium, it's one of the lighter models on the market and looks great to boot!
Features include:
Battery life: 4-7 days (60-80 minutes charging time)
Compatible with Apple Health and Google Fit
Compatible with iOS and Android
Water resistant to 100 meters (great for swimmers)
Bluetooth enabled
Paid membership is required for most features
Price: $299 // Learn more
---
Overall Fitness Runner Up: Circular Ring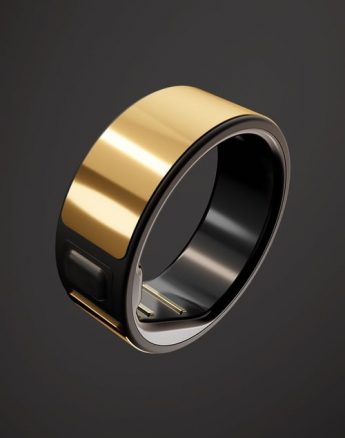 The Circular ring is an all-around fitness ring that tracks your daily activities and health metrics like energy, heart rate, breathing rate, SpO2, and temperature, and it also logs your HRV. Information is captured on the accompanying app which this ring can sync via Bluetooth. Unlike the Oura Ring, which just shows metrics in its raw form, the Circular Ring delivers personalized recommendations on the wearer's overall wellness and energy based on the tracked data. It also has a native intelligent personal assistant on their app named 'Kira' who delivers these tailor-made insights, making it a more personalized experience.
Although pretty similar to the Oura ring, a stand-out feature of the Circular Ring is a button that can be used to control apps on your smartphone, like changing a song mid-workout. This super light, 4-gram ring is nickel-free (making it hypoallergenic) and can be customized on demand with interchangeable outer shells in black, silver, gold and rose gold.
Features Include:
Battery life: 4 days (60 minutes charging time)
10 days of built-in data storage without Bluetooth connection
Compatible with iOs and Android
Waterproof up to 5 meters
Airplane mode
Active feedback with a powerful vibration motor
Portable charger
Sleep tracker
Personal Smart Alarm Clock
New features coming soon: alert notifications, smart controls
Price: $259 // Learn more
---
Best for Health Metrics: Bodimetrics Circul Sleep and Fitness Ring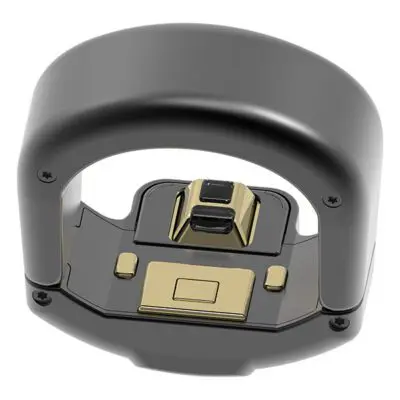 The percentage of oxygen in your blood (SpO2) came into focus during the second wave of COVID-19, with low readings below 92% on a pulse oximeter indicating a need for medical attention. The Circul ring can track your SpO2 24 hours a day—which would be a difficult feat with a finger clip-based oximeter. This more convenient alternative sends notifications to your connected smartphone app (Circul App) if you have any oxygen or heart abnormalities detected and you can also create your own customizable threshold alerts—which can be useful when you start getting chest pains during a HIIT workout, for example. In Exercise Mode it monitors and records step count, heart rate, calories burned etc. In Sleep Mode it does nighttime blood oxygen, heart rate, ODI and sleep stages monitoring and the tracker report shows you your sleep stages including REM, Awake, Light and Deep sleep.
Features Include:
Battery life: 10 hours (2 hours charging time; charger not included)
Compatible with iOS and Android
Moderately water-resistant: Can withstand temporary exposure to water but do not swim or shower with a CIRCUL
Easy-to-navigate app
Price: $199 // Learn more
---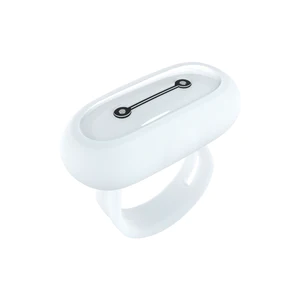 SLEEPON's Go2Sleep ring is a small and light (0.2 oz.) ring has an exceptional capacity for data collection and insights, monitoring your sleep time, heart rate, HRV (heart rate variability), sleep score, perfusion index, blood oxygen levels (SpO2), and AHI (apnea-hypopnea index). Each metric has its own detailed report presented on independent cards that you can explore on the SLEEPON app.
Named the Best Value Sleep Tracker by the Sleep Foundation in 2022
Features Include:
Battery life: 3 days (2 hours charging time)
Compatible with iOs and Android
Waterproof: Level IPX7 (can withstand being submerged to a depth of 1 meter for half an hour)
Specialized wakeup mode
Vibration feedback for easy notification
Can add family members to the SLEEPON app and check in on their sleep in real-time
Price: $129 (now on sale for $99) // Learn more
---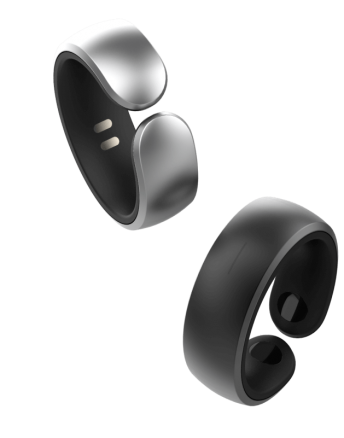 This ring is key to providing insights into your HRV, which is essential for tracking breathing, relaxation, and focus during your meditation sessions. The HRV-based biofeedback provides audio and visual guidance to help you avoid distractions and experience uninterrupted 'mindfulness.' The Dhyana app invites you to try a collection of different meditation styles based on your metrics, and you can even sync it with your preferred meditations from Calm, Headspace, YouTube, and other platforms. Dhyana is set to release an updated model in 2023.
Features Include:
Battery life: 5-7 days (1 hour charging time)
20 days portable dock battery
Compatible with iOS and Android
Waterproof, dustproof, sweatproof
Heart rate variability sensor
Temperature sensor
Blood oxygen monitor
Price: $150 (pre-order) // Learn more
---
Best for Music: ArcX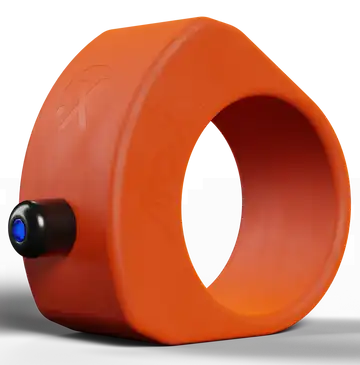 Some of you might just be needing this basic ring that has no in-built sensors, fitness tracking capabilities, or sleep tracker but has the one factor most important to you: A Bluetooth-enabled joystick that allows you to conveniently skip, pause, and control the volume of your music! In addition to your smartphone, the ArcX can also be paired with other remotely-controllable devices such as Bluetooth speakers, smart glasses, and action cams. This will be a nice way to cycle through your playlist or start recording your biking adventure without having to reach for your phone/camera!
Features Include:
Battery life: 5 days
Compatible with iOS and Android
Waterproof: IP67 (can withstand being submerged to a depth of 1 meter for half an hour)
Accept incoming calls; press and hold for SOS call
Tactile and responsive, even in gloves
One-handed control
Price: $40-60 (pre-order) // Learn more
NOTABLE OPTIONS COMING SOON
---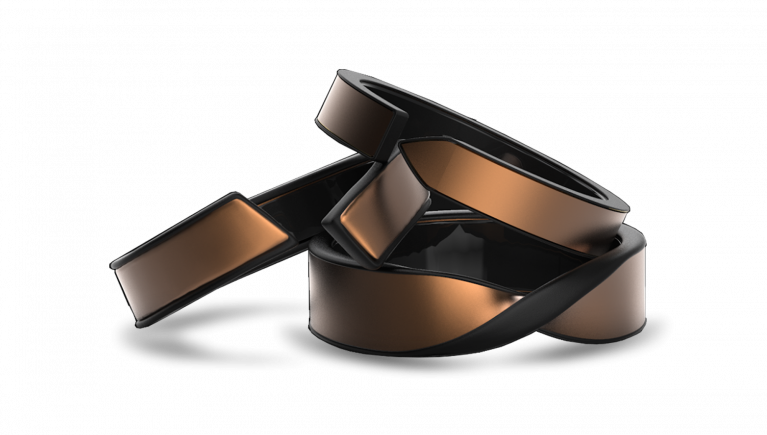 The much-awaited Movano, with its fashion-focused design measures a range of data, like heart rate, heart variability, sleep, respiration, temperature, steps, blood oxygen, and calories burned. Its release date is set for the second half of 2022, but we're still waiting on specs like app pairing, battery life and price to get a clear picture. However, its touted health and fitness tracking features and beautifully crafted design make it something to look forward to.
---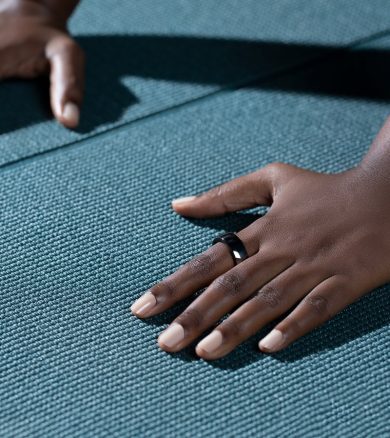 The Ultrahuman Ring is equipped with a range of sensors that monitor temperature, movement, and heart rate to track the user's stress levels, activity density, and sleep quality. Targeting seniors, it is designed to work together with Ultrahuman's wearable glucose monitor (CGM) to identify deeper insights like when a poor glucose response could be linked to high-stress levels or insufficient sleep. However, it can be used by itself as a health tracker for all age groups, and its minimal and clean design make it a promising option.
Price: $249 (preorder) // Learn more