The International Spa Association (ISPA) Conference is one of the premier gatherings in the spa world, bringing together professionals from across the spa industry every year in celebration of the ISPA Awards. Those attendees gather (this year from October 16–18  in Las Vegas to mingle, attend educational workshops and talks, and learn about the latest and greatest spa therapy products, services, and innovations.
But a few of the companies attending have a much more exclusive agenda – they'll be accepting their 2017 ISPA Innovate Award. Zeel is proud to be among the honorees.
Zeel's award is in the Technology and Equipment category for Zeel Spa®, the revolutionary spa staffing platform that allows spa partners to solve their toughest staffing issues. Zeel Spa helps fill last-minute therapist outages, fulfill overbookings during peak times, and increases a spa's capacity for providing massages.
UPDATE:  The Zeel Spa team is thrilled to win ISPA's award for 2017 Innovation of the Year.
In addition to accepting the award, Zeel will have a booth at the ISPA Conference & Expo. Should you find yourself at ISPA, swing by booth 149 for a complimentary massage, courtesy of Zeel. You'll also find Zeel and our five-star massages at the Saltability booth (along with nutrient-rich pink Himalayan salt and other spa therapy products).
Zeel is delighted to add the ISPA Innovate Award to a list of awards and honors in 2017, including being named to Crain's Best Places to Work, making the Inc. 5000 (and debuting at 167 on the Inc. 500 leaderboard), and earning a bronze Stevie Award for excellent customer service.
If you're not attending ISPA or accepting an ISPA Innovate Award, don't worry. You can have your very own spa massage experience at home, anytime you want it (in Las Vegas or one of 85+ cities across the country), with Zeel Massage On Demand®. Take the experience even further by joining Zeel's massage membership – with massages at a discounted rate.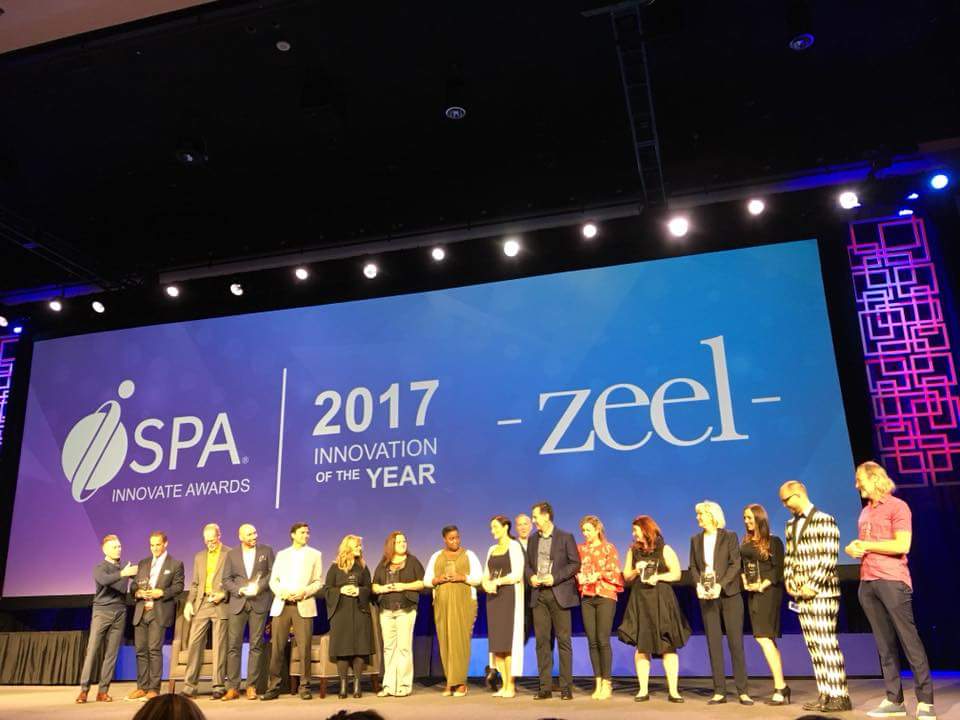 Read:  Zeel Spa, The Ultimate Spa Staffing Solution 
Marcy Lerner
Marcy is the SVP of People and Communications at Zeel. In addition to overseeing the humans of Zeel, Marcy has written about workplace topics for more than 20 years both at Zeel and as VP of Content for Vault.com, a career information web site and publisher.