Sure, the holidays are about spending quality time with loved ones. But (let's face it) presents make that quality time even merrier. And when you can feel good about the gifts you're giving, everyone wins. If wellness is at the top of your wish list this season, take a peek at our Wellness Gift Guide. We've pulled together some of our favorite health-conscious clothing and lifestyle accessories that will have you heading into 2019 relaxed, refreshed, and ready to ring in the New Year.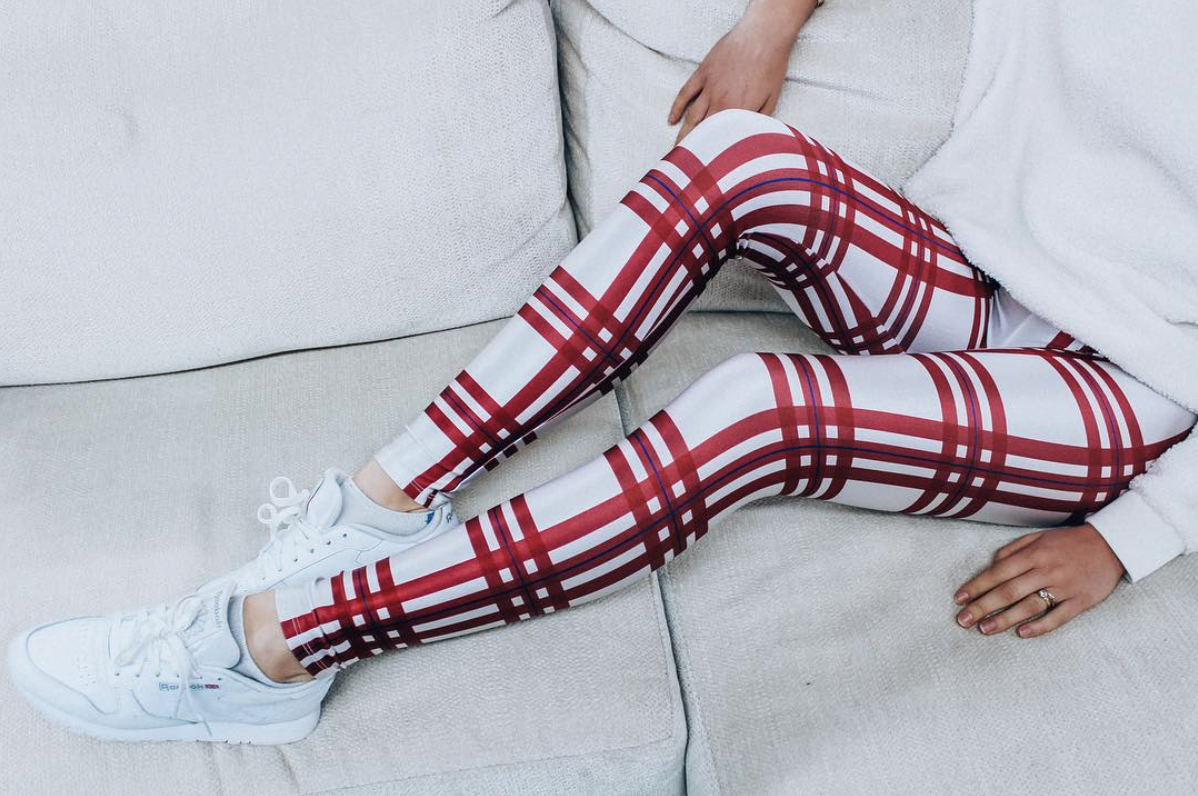 Merry and Bright Leggings by Goldsheep
Goldsheep is a California-based bespoke leggings brand started by Keri Wilson and is known for its fashionable imagery and artistic, modern aesthetic. Its holiday-themed Merry and Bright collection is no exception, with leggings and bralettes donning Christmas stars, double-diamond trees, reindeer, skis, snowflakes, and of course wintry plaid. Cozy up in a pair this winter—in this case, it's OK to join the herd.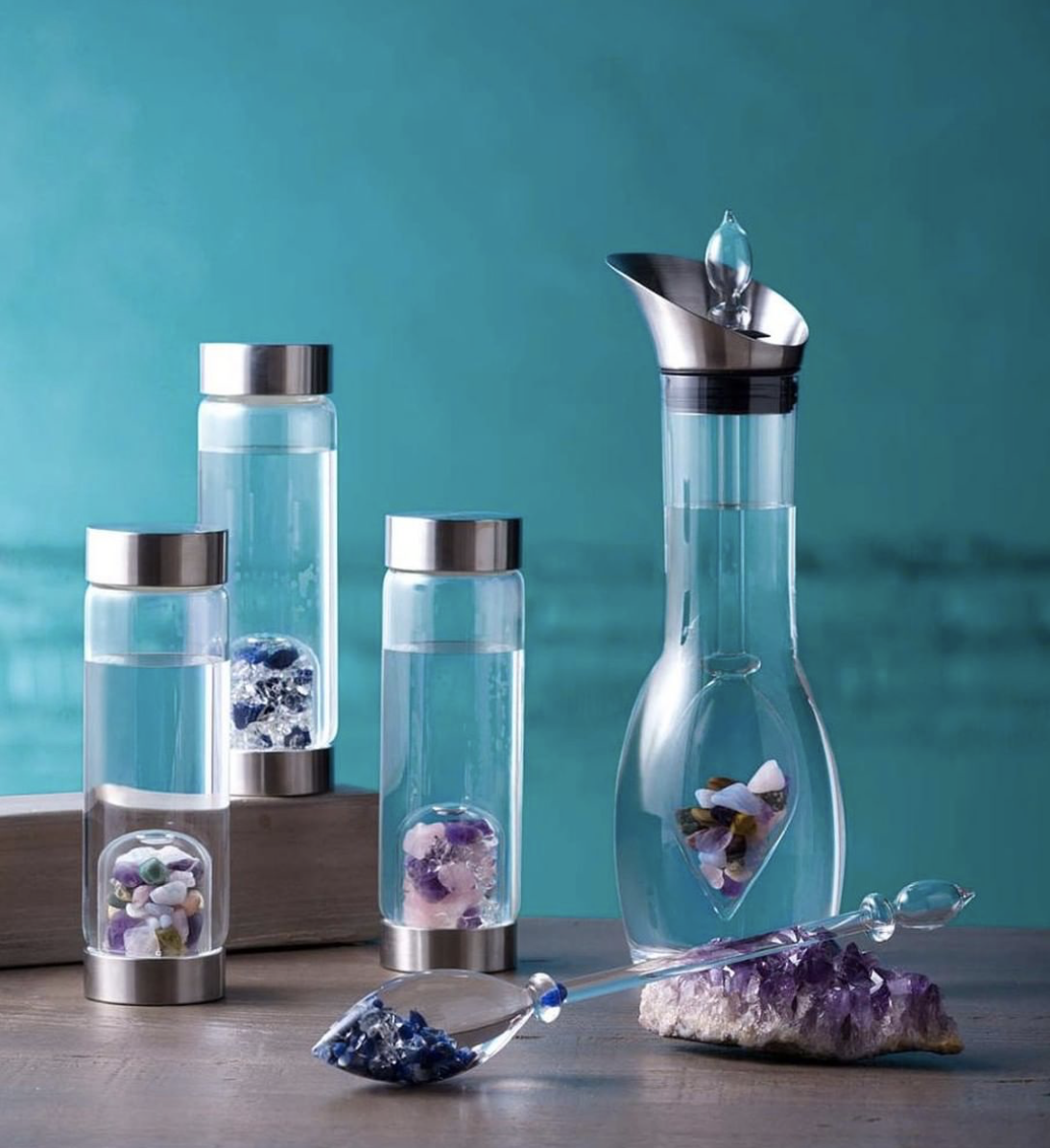 Gem-Water Bottle by VitaJuwel
VitaJuwel's Gem-Water glass bottles, decanters, wine vials, and serving accessories are infused with the healing energies of natural gemstones. Calming amethyst, rose quartz, and clear quartz support healthy, radiant skin; rose quartz, aventurine quartz and amethyst address inflammation; and red jasper, magnesite and clear quartz detoxify, strengthen physical endurance, and boost energy, circulation, and oxygen supply to the blood. Following a practice that dates back to ancient Greece, it's H2O for your mind, body, and soul.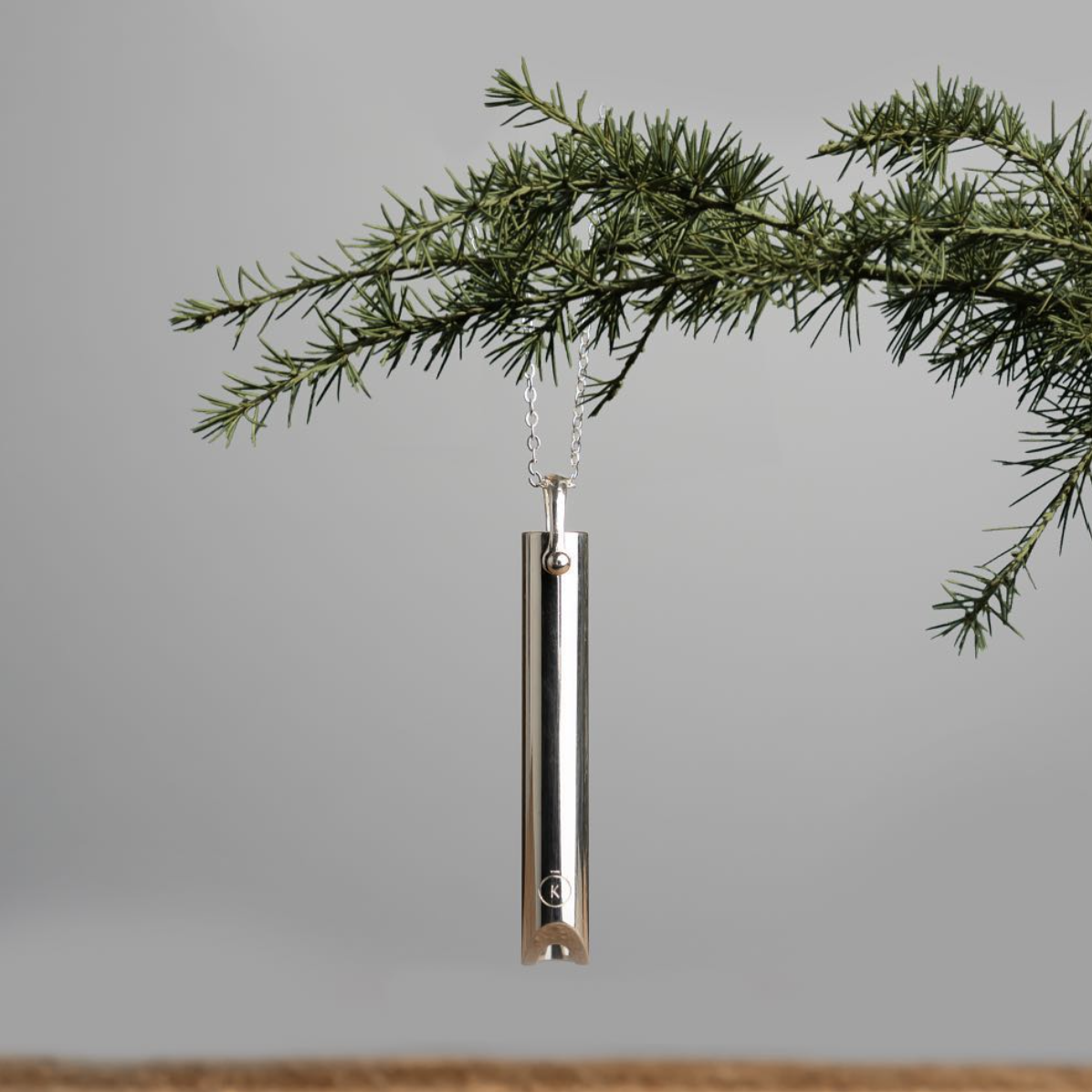 Komuso Shift Necklace
Inspired by Japanese Komuso monks and their tradition of practicing Zen by playing bamboo flutes, the unisex Komuso Shift necklace trains you to take deeper breaths and longer exhales. This helps calm the nervous system, slow your heart rate, and reduce cortisol to promote total relaxation. The necklaces are handcrafted in Rhode Island using sterling silver, rose gold, 14-karat gold, and matte slate finishes. Shifting your mind has never been so stylish.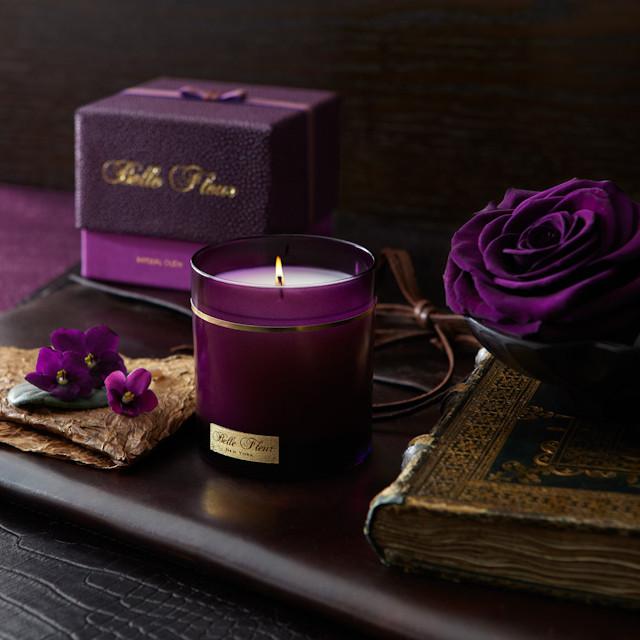 Imperial Oudh

Candle by Belle Fleur
With notes of violet, tobacco leaf, Damascena rose, oud, and tolu, the Imperial Oudh candle by Belle Fleur conjures a masculine study filled with wood paneling, leather books and furniture, tobacco pipes, and a crackling fire—balanced with rosy femininity. Belle Fleur candles use essential oils and raw, sustainable ingredients. They've made perfumery an art that tells a story through fragrance.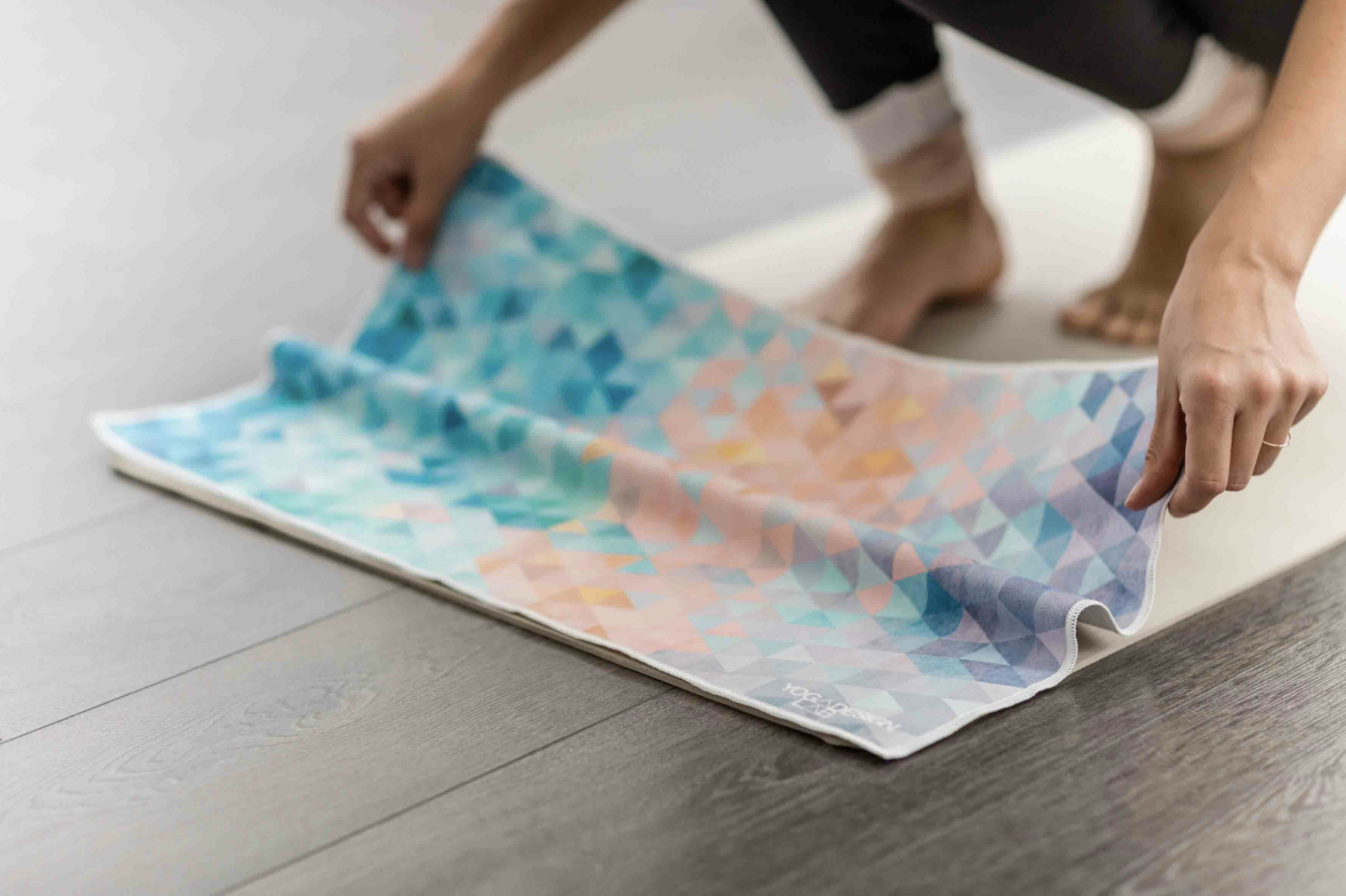 Tribeca Flow Hand Towel by Yoga Design Lab
Hand towels might reduce slipping and help prevent injuries during your yoga, Bikram, hot yoga and Pilates classes. But the Tribeca Flow Hand Towel by Yoga Design Lab will help you do it in style while helping the environment. The eco-friendly microfiber towels are made from recycled plastic bottles and employ water-based inks to create their beautiful designs. And bonus: $1 from every purchase goes to support urban youth yoga programs. That's something to Ohm about.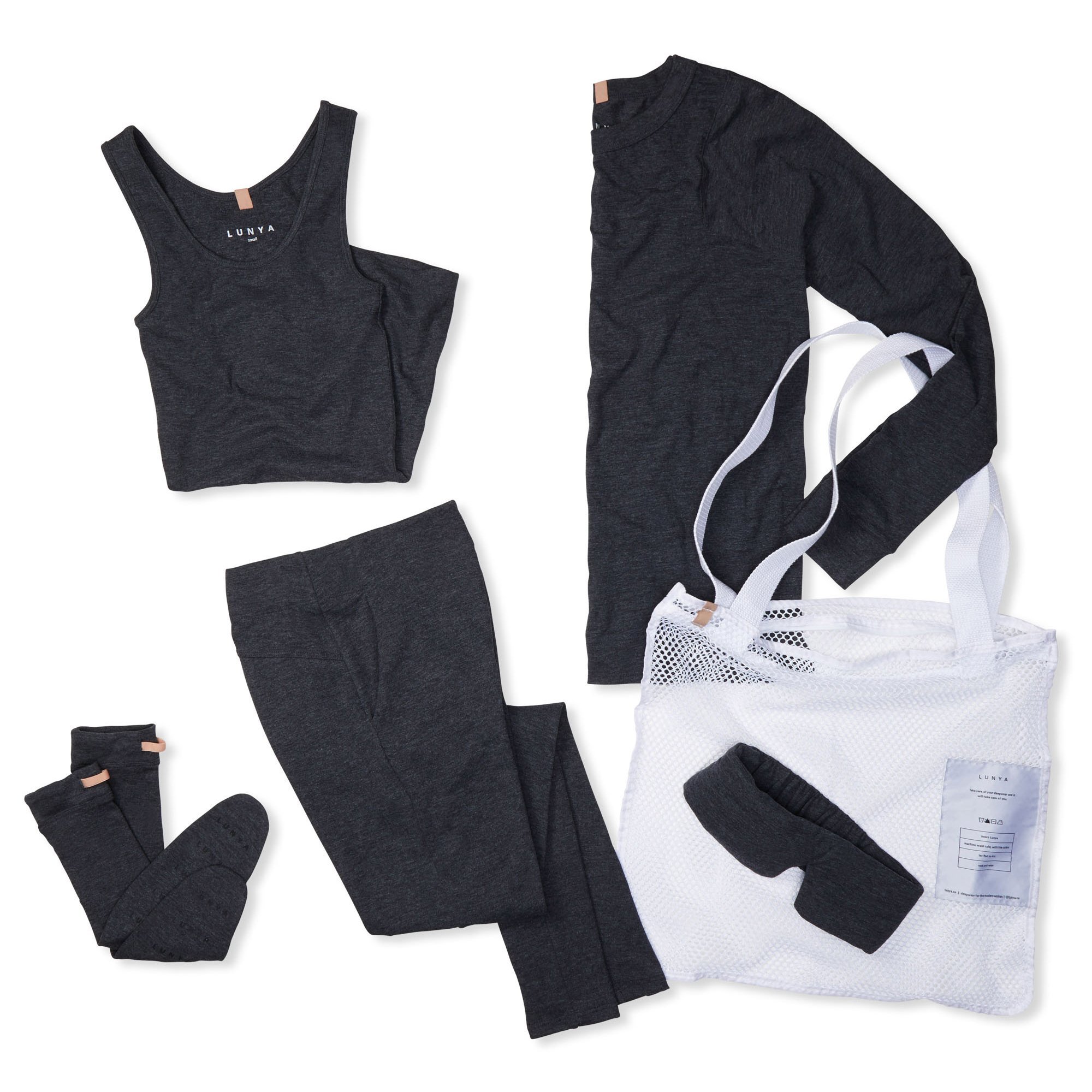 Restore Travel Kit by Lunya
Traveling takes a toll on our bodies, and we tend to do a lot of it during the holidays. Lunya to the rescue with its Restore Travel Kit, complete with a tank top, long sleeve crew, pocket legging, sleep mask, and a pair of cozy socks. The breathable and restorative fabric increases blood flow and oxygen levels in our tissue, which helps during those long plane rides when our circulation could use a little help. The sleep mask even aids in cell regeneration to help battle dark circles under your eyes. So you can save the cucumbers for your salads.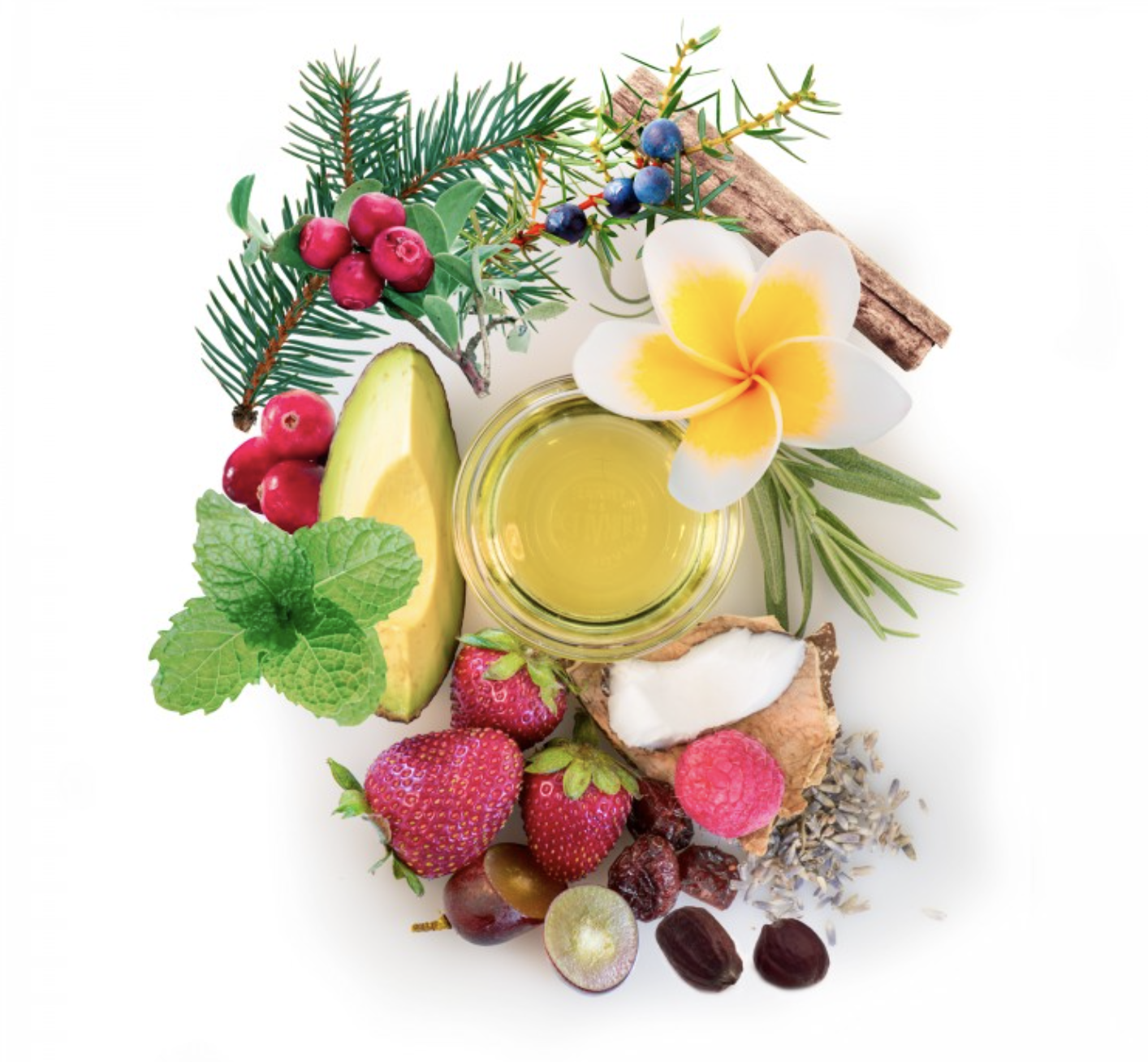 Essential Omega Fresh Berry Oil Serum
If you're looking to give your face the gift of hydration this holiday season, look no further than Essential Omega Fresh Berry Oil Serum. With natural plant nutrients, antioxidants, and a blend of seven arctic berry oils, the serum contains more healing power than vitamins C and E alone. High in essential omega-3 and omega-6 fatty acids, the anti-aging serum is good for all skin types, moisturizing and boosting collagen for a toxin-free, non-surgical facelift.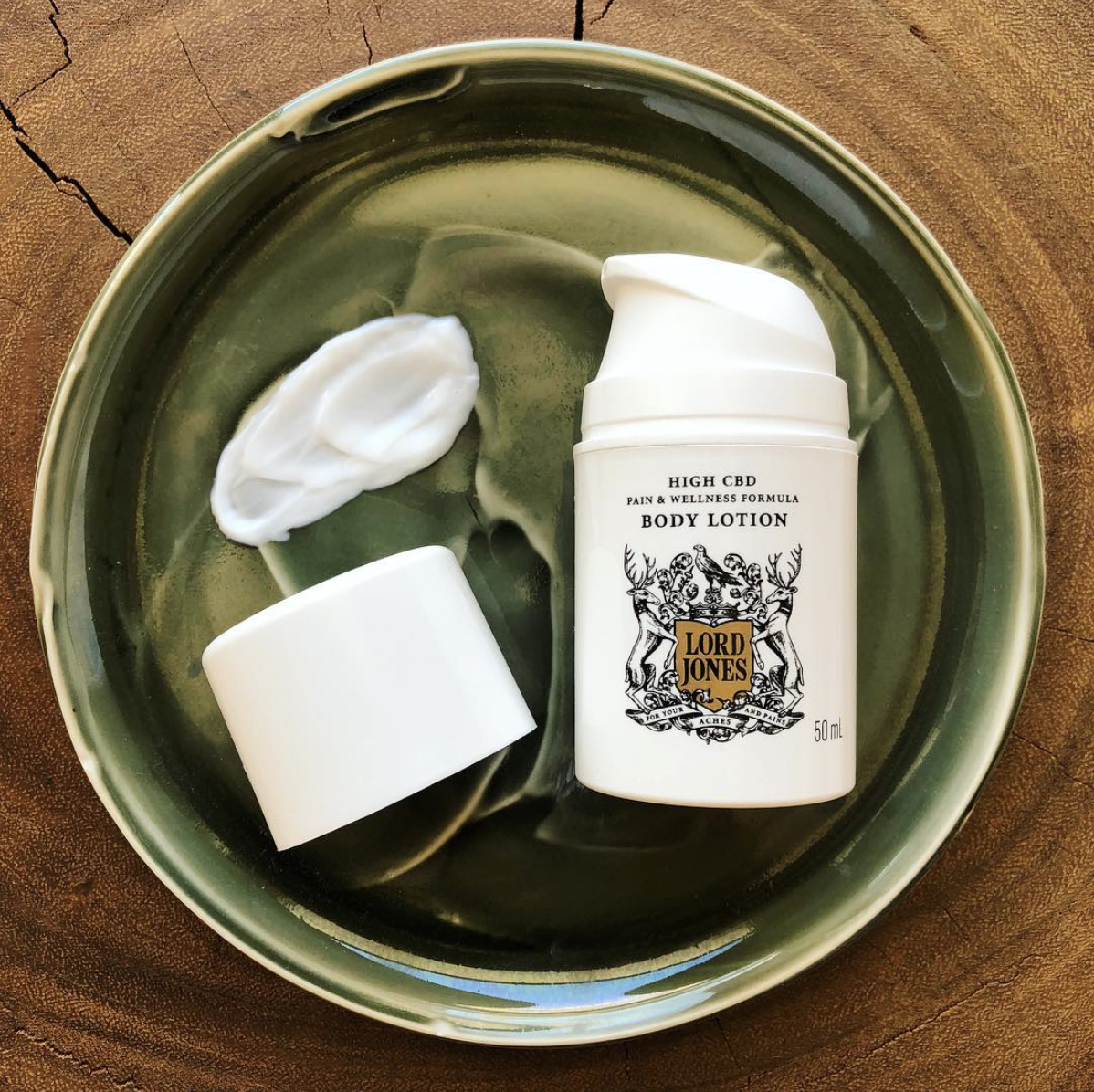 Lord Jones CBD Self-Care
We know that CBD is all the rage. And Lord Jones is at the forefront of the self-care movement with its CBD-infused topicals, tinctures, and supplements that reduce pain and promote wellness. For those with a sweet tooth, Lord Jones also makes small-batch confections using single-origin Ecuadorian dark chocolate and CBD extract derived from select hemp cultivated in the United States.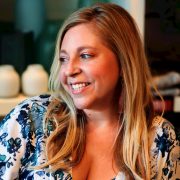 Jesse Bratter
Formerly an editor for Luxe Interiors + Design, Florida Design & The Miami Herald, Jesse Bratter's work has appeared in Architectural Digest, The Wall Street Journal, Modern Luxury and more. Learn more about Jesse at her web site at jessebratter.com and on LinkedIn.