What are good yoga poses if you have a compressed disc?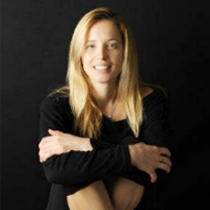 Hello, I am sorry to hear that you are having this issue. I know it can be very painful. I want to first tell you that you should always consult your MD before beginning any exercise regimen. I do not know the specifics of your issue but I want to tell you that if your pain is acute, you should not be attempting any exercise or Yoga poses at this time. Seek first the advice of your doctor because you may cause more injury to yourself if you attempt to may any corrections via physical therapy. That having been said, if you have already been diagnosed and are being treated and have been given the "go ahead" by your MD to do Yoga, I would recommend only restorative poses until you are out of pain. Savasana, lying on the floor in prone position with a blanket under your head to support the neck and a rolled blanket beneath the knees to open up the lower back for 20 minutes to 45 minutes daily can aid in the healing process. Once you are out of acute pain seeking the help of a professional to guide you into beneficial poses for your condition is key to continue the path of healing. Classes are not recommended at this time. An experienced private instructor will probably recommend poses like forward bend that will help open up the spine and release tension. Backbends are strictly prohibited for this condition and can cause your condition to worsen severely. I wish you much luck on your journey back to health and healing.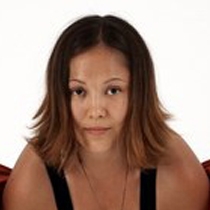 This would depend upon which part of the disc is compressed. If you are talking about a bulged/herniated disc, for instance, most are herniated to the rear and either to the left or the right (or in some cases to the front). If this is the case, that would mean that the front of the disc is compressed (causing the nucleus to be shoved to the back) and backbends (nothing extreme) would be of value. Similarly, if the nucleus is pushed to the left side, that means that the right is compressed and sidebends to the left (to open up the right) would be of value, etc. If you are unsure about the nature of your compression, you can ask your doctor. You may not have a herniation, but degeneration. If this is the case, any movement involving axial extension (a spinal movement lengthening the head from the tail or vice versa) would help. A forward hang (NOT a forward fold) would accomplish this. If you are experiencing daily pain due to the compression and you wish to start a yoga practice, it might be a wise investment to look for a private instructor. Otherwise, take a gentle class at first. I hope that this information is helpful to you.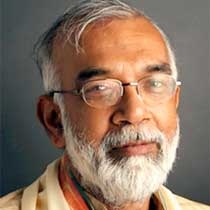 I am sometime concerned when people ask the question like the one above. yoga has over 52 groups of practices of which one is poses as you mentioned. Authentic Yoga Tradition is a consciousness based approach that customize the program based one problem and severity I would recommend at least 5 different groups of practices that will surely manage your problem 1. Relaxation practice 2. breathing practices that will help induce relaxation and change the flow of energy in the entire body 3. select poses but the only one that you are looking for 4. Body Awareness practices - subtle practices that are very effective in your case 5. hatha Yoga Mudra not the hand gestures be in peace and keep smiling acharya girish jha