Porcelain Veneers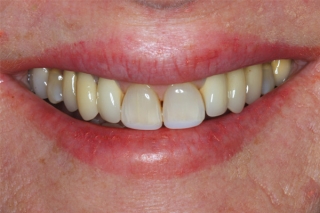 Before Porcelain Veneers
This patient had significant tissue height discrepancies, bonding that did not match the front teeth and old crowns and bridges.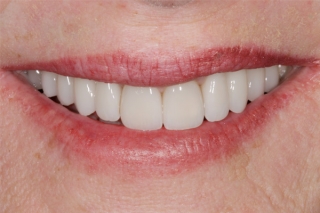 After Porcelain Veneers
In addition to a gum lift on the two front teeth, the bridges were redone and the two front teeth veneered for a beautiful new smile.
Before and after photos of Porcelain Veneers.
This before-and-after picture was provided by the practice of Dr. Seay in Mount Pleasant, SC
View all photos from Dr. Seay.