By Zeel Editorial Staff, Last updated: May 18, 2020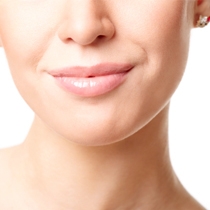 As the skin ages and is subjected to wear, tear and sun, it falls into disrepair. Production of the three major components of healthy skin— collagen, elastin and hyaluronic acid—slows. Collagen is the support system for the skin. Hyaluronic acid helps the skin hold on to moisture. Elastin helps the skin remain elastic and firm. The skin wrinkles and folds. The lips, which are plumped by collagen, thin as well.
Dermal fillers are one of the most widely used treatments for wrinkles, depressed scars and volume loss in the face and body. They are injected just below the top level of the skin, the epidermis.
There are several different types of dermal fillers, distinguished by the material they are made from. Some dermal fillers are made from components that occur naturally in the skin, like collagen and hyaluronic acid. Others are made with artificial substances like poly-l-lactic acid, silicon and PMMA. Another type of filler is autologic -- that is, it is taken from your own body. Most autologic fillers are made from your fat, though Selphyl, a new autologic filler, uses blood.