My son has cystic acne, What is the best alterative to accutane?
Accutane is our current gold standard treatment for severe or cystic type acne. There are however many alternative treatments. The approach to treating this type of acne would need to be tailored to each individual patient. In general, I treat these patients with a combination of topical and oral medications as well as lifestyle modification. Topical products include application of a morning prescription that contains benzoyl peroxide and clindamycin, and the application of a topical retinoid (differin, tazorac etc) in the evening. If not otherwise contraindicated I would also use oral minocycline (i.e. solodyn). Avoiding excess dairy intake, as well as simple carbohydrates may offer some added benefit. Supplementing with niacinamide can also offer further improvement. For severe cases in patients opposed to accutane, a course of photodynamic therapy can be tried.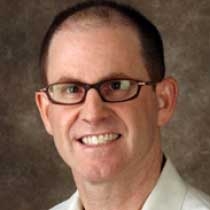 As far as medications go, the only other alternative is oral antibiotics (Doxycycline or Minocycline are most popular) combined with a variety of prescription topical agents. However, we have found terrific success using our Sciton BBL infrared ST filter, which stops acne for up to 3 months without any other oral medications. Cystic acne can cause scars, so please do not delay in seeking treatment from a board certified Dermatologist.