Kinesio Taping In Pennsylvania
Find chiropractors for Kinesio Taping in Pennsylvania by contacting professionals via the Zeel request form.

Professionals may contact you directly if they are available for your request.

Zeel is a Massage On Demand® service that allows customers to book same-day, in-home massages via the Zeel web site or mobile apps. We provide listings of other health & wellness professionals to help customers reach their wellness goals. Learn more
Kinesio Taping In Pennsylvania
Find chiropractors for Kinesio Taping in Pennsylvania by contacting professionals via the Zeel request form.

Professionals may contact you directly if they are available for your request.

Zeel is a Massage On Demand® service that allows customers to book same-day, in-home massages via the Zeel web site or mobile apps. We provide listings of other health & wellness professionals to help customers reach their wellness goals. Learn more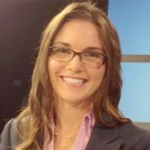 Heather

C.
Chiropractor

" DC"
---
After completing her chiropractic education at the Palmer College of Chiropractic in Port Orange, Dr. Heather Carter returned home to her native Conshohocken, where she now helps residents of the town in which she was raised to achieve greater health and well-being.
Prior to establishing Beyond Chiropractic, Dr. Carter spent time volunteering her services and skills to Vietnamese patients in hospitals and orphanages in addition to her position as clinic director at Florida's Integrative Health of Orlando. An educator as well as a practitioner, Dr. Carter teaches classes and seminars on type 2 diabetes and hypothyroidism, and continuing education courses for massage therapists.
Dr. Carter describes Beyond Chiropractic as a wellness center that offers services that span beyond traditional chiropractic care. Functional medicine, cold laser therapy, flexion distraction, rehabilitation, fitness and nutrition counseling are all available therapies, through which Dr. Carter aims to support patients and their families on their pursuit of a high quality life.
404 W Ridge Pike
Conshohocken, PA 19428
Professional License
DC010458
Certifications
Pennsylvania State Board of Chiropractic
Zeel is currently booking same-day in-home massage therapy appointments via Massage On Demand®
We will pass on your inquiry for Kinesio Taping directly to professionals and one of them may reply to your inquiry.
Zeel is a Massage On Demand® service that allows customers to book same-day, in-home massages via the Zeel web site or mobile apps. We provide listings of other health & wellness professionals to help customers reach their wellness goals. Learn more
Kinesio Taping In Pennsylvania
Allentown, PA,Bethlehem, PA,Erie, PA,Harrisburg, PA,Lancaster, PA,Philadelphia, PA,Pittsburgh, PA,Reading, PA,Scranton, PA.