Zero Balancing In Maryland
Find massage therapists for Zero Balancing in Maryland by contacting therapists via the Zeel request form.

Therapists may contact you directly if they are available for your request. We will notify you when Zeel Massage On Demand — with fixed pricing and guaranteed same-day availability for Zero Balancing, is available in Maryland. Learn more
Zero Balancing In Maryland
Find massage therapists for Zero Balancing in Maryland by contacting therapists via the Zeel request form.

Therapists may contact you directly if they are available for your request. We will notify you when Zeel Massage On Demand — with fixed pricing and guaranteed same-day availability for Zero Balancing, is available in Maryland. Learn more
Zeel Massage On Demand® is coming soon to your area. In the meantime, try contacting therapists directly.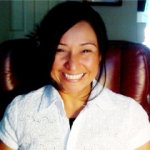 Maia

P.
Massage Therapist

" LMT"
---
"By being proactive toward self-healing," says licensed massage therapist Maia Perry, "one can make the changes necessary to improve their quality of life."
Maia offers both in-studio and mobile massage services in the Annapolis area, working with clients who are "self-motivated" and open to the healing process. When a session begins, clients can expect a comprehensive assessment of their current condition or reason for booking an appointment. Maia will then communicate the specific combination of modalities that will be employed to restore the client's health.
Honest from start to finish, Maia wants her client to be fully aware of how a session can improve their health, and how those benefits can affect the quality of their life. She credits her warm, compassionate nature to her childhood in Brazil, and seeks to create an environment where clients can be comfortable returning time and again.
Client's homes in Annapolis and Crofton area
Professional License
m04739
Certifications
Maryland Board of Chiropractic and Massage Therapy Examiners
Zeel Massage On Demand® is coming soon to your area
Right now, Massage On Demand® is not yet available in your area. We're working hard to provide our service throughout the country. Sign up for Zeel for free and we'll notify you when we launch in your area.
Search by specific massage service:
Acupressure,couples massage,chair massage,CranioSacral Therapy,deep tissue massage,hotel massage,in-home massage,lymphatic drainage,mobile outcall massage,myofascial release,oncology massage,pregnancy/prenatal massage,reflexology,Shiatsu,sports massage,Swedish massage,Thai massage,trigger point therapy.
Zero Balancing In Maryland
Baltimore, MD,Bowie, MD,Frederick, MD,Fredricksburg, MD,Gaithersburg, MD,Montgomery County, MD,Prince George's Cty, MD.