Lomi Lomi In St. Louis, MO
Find massage therapists for Lomi Lomi in St. Louis, MO by contacting therapists via the Zeel request form.

Therapists may contact you directly if they are available for your request. We will notify you when Zeel Massage On Demand — with fixed pricing and guaranteed same-day availability for Lomi Lomi, is available in St. Louis, MO. Learn more
Lomi Lomi In St. Louis, MO
Find massage therapists for Lomi Lomi in St. Louis, MO by contacting therapists via the Zeel request form.

Therapists may contact you directly if they are available for your request. We will notify you when Zeel Massage On Demand — with fixed pricing and guaranteed same-day availability for Lomi Lomi, is available in St. Louis, MO. Learn more
Zeel Massage On Demand® is coming soon to your area. In the meantime, try contacting therapists directly.
Showing 1 of 1 Massage Therapists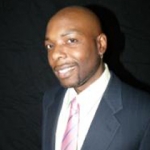 JB

H.
Massage Therapist

" LMT"
---
For anyone with chronic stress and pain, J.B. Harding III and his mobile massage therapy service is a godsend. The highly trained licensed massage therapist travels to clients' homes, offices and special events in the greater St. Louis area.
J.B., the sole proprietor for Golden Arms Massage & Bodyworks, is nationally certified and has received extensive training in massage, completing more than 1,235 hours of massage study and training. His goal as a bodyworker is to bring about a sense of relief from pain, to relax the mind for the journey of self recovery, and to allow for a heightened sense of the body, mind and self.
"I have found that if you relieve the body of underlying trauma—muscle soreness, knots, scar tissue, and so on—the body relaxes along with the mind," says J.B. With relaxation comes hormones like dopamine and oxytocin, which give a sense of wellness and rejuvenation.
J.B. offers unique therapies that are more like a dance than a traditional massage. He uses a variety of modalities in treatments, including forearm dance massage, Swedish, lomi lomi, integrative deep tissue, reflexology, shiatsu and acupressure, neuromuscular and trigger point therapy, sports massage, pregnancy and infant massage, and hot stone therapy. He studied lomi lomi with Gloria Coppola at the Healing Arts Center in 2010 and has since made the Hawaiian massage style a major modality in his practice.
Client homes in and near St. Louis, MO
Professional License
License MO #2008033001
Certifications
Missouri State Board of Therapeutic Massage
National Certification Board for Therapeutic Massage and Bodywork
Specialized Training
Saint Louis College of Health Careers (AAS in massage therapy)
Zeel Massage On Demand® is coming soon to your area
Right now, Massage On Demand® is not yet available in your area. We're working hard to provide our service throughout the country. Sign up for Zeel for free and we'll notify you when we launch in your area.
Search by specific massage service:
Acupressure,couples massage,chair massage,CranioSacral Therapy,deep tissue massage,hotel massage,in-home massage,lymphatic drainage,mobile outcall massage,myofascial release,oncology massage,pregnancy/prenatal massage,reflexology,Shiatsu,sports massage,Swedish massage,Thai massage,trigger point therapy.