Lymphatic Drainage In South Jersey, NJ
Find massage therapists for Lymphatic Drainage in South Jersey, NJ by contacting therapists via the Zeel request form.

Therapists may contact you directly if they are available for your request. We will notify you when Zeel Massage On Demand — with fixed pricing and guaranteed same-day availability for Lymphatic Drainage, is available in South Jersey, NJ. Learn more
Lymphatic Drainage In South Jersey, NJ
Find massage therapists for Lymphatic Drainage in South Jersey, NJ by contacting therapists via the Zeel request form.

Therapists may contact you directly if they are available for your request. We will notify you when Zeel Massage On Demand — with fixed pricing and guaranteed same-day availability for Lymphatic Drainage, is available in South Jersey, NJ. Learn more
Zeel Massage On Demand® is coming soon to your area. In the meantime, try contacting therapists directly.
Showing 1 of 1 Massage Therapists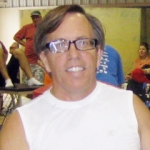 Ray

S.
Massage Therapist

" LMT"
---
Stressed out, sore or in need of a relaxing hour to unwind? Ray Stover, a nationally certified massage therapist with an extensive education in advanced bodywork and massage techniques, is very much qualified to help.
While there's no doubt that massage is the "ultimate treat," Ray also explains that there are a number of bodywork modalities that can also be used to enhance the function of the joints, muscles and general physical form. Massage, which impacts the body and the mind, improves circulation, relieves physical and mental fatigue and increases flexibility and range of motion.
A professional massage therapist with more than 15 years of experience in the industry, Ray's success is defined by an insatiable curiosity to always pursue advanced forms of education and to improve his skills. He is a professional member of the American Massage Therapy Association as well as a member of the organization's professional massage team.
655 Starboard Plaza
Manahawkin, NJ 08050
Professional License
FL License MA43396
Certifications
Florida Board of Massage Therapy
National Certification Board for Therapeutic Massage and Bodywork
Specialized Training
Philadelphia School of Massage (of Healing Hands)
Esalen Institute, CA (Advanced classes 2001 and 2009)
International Thai Association
Loordes Institute, NJ
Harbin Institute, CA
Zeel Massage On Demand® is coming soon to your area
Right now, Massage On Demand® is not yet available in your area. We're working hard to provide our service throughout the country. Sign up for Zeel for free and we'll notify you when we launch in your area.
Search by specific massage service:
Acupressure,couples massage,chair massage,CranioSacral Therapy,deep tissue massage,hotel massage,in-home massage,lymphatic drainage,mobile outcall massage,myofascial release,oncology massage,pregnancy/prenatal massage,reflexology,Shiatsu,sports massage,Swedish massage,Thai massage,trigger point therapy.