In-Home Massage In Schenectady, NY
Find massage therapists for in-home massage in Schenectady, NY by contacting therapists via the Zeel request form.

Therapists may contact you directly if they are available for your request. We will notify you when Zeel Massage On Demand — with fixed pricing and guaranteed same-day availability for in-home massage, is available in Schenectady, NY. Learn more
In-Home Massage In Schenectady, NY
Find massage therapists for in-home massage in Schenectady, NY by contacting therapists via the Zeel request form.

Therapists may contact you directly if they are available for your request. We will notify you when Zeel Massage On Demand — with fixed pricing and guaranteed same-day availability for in-home massage, is available in Schenectady, NY. Learn more
Zeel Massage On Demand® is coming soon to your area. In the meantime, try contacting therapists directly.
Showing 1 of 1 Massage Therapists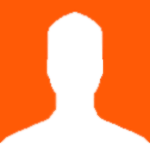 Marjorie

G.
Massage Therapist

" LMT"
---
Licensed massage therapist Marjorie Garden is a former nursing student. She is the recent founder of Serenity Garden Spa, where she approaches all of her clients with sensitivity and enthusiasm.
"At Serenity Garden, I love to educate my clients on the benefits of the services I provide, as well as the organic products," Marjorie says. "But what I like most about what I do is making people feel better. There have been times when clients have practically crawled into the waiting area. After I spend some time with them, they are able to walk upright and their pain level has decreased significantly."
Marjorie, an honors graduate of the Mildred-Elley School, offers a long list of both relaxing and therapeutic massage modalities, from Swedish and hot stone therapy to geriatric massage and lymphatic drainage. A typical session will begin with a health assessment, followed by a discussion of the client's goals and expectations for therapy. Marjorie then explains her plan for treatment and gives the client plenty of time to ask questions.
Serenity Garden is considered a "budget-friendly" med-spa, due to its reasonable prices and variety of services. In addition to massage, there is a staff aesthetician who provides luxury spa amenities, which makes Serenity Garden a one-stop shop for clients who seek healing and a little pampering in one unique, convenient and lovely location. "We hope to provide great comfort and stress-relief to everyone we touch," Marjorie says.
14 Saratoga Rd.
Glenville, NY 12302
Professional License
Lic. No. 025358
Certifications
New York State Board of Massage Therapy
Specialized Training
Mildred-Elley, Massage Therapy, 2011
Zeel Massage On Demand® is coming soon to your area
Right now, Massage On Demand® is not yet available in your area. We're working hard to provide our service throughout the country. Sign up for Zeel for free and we'll notify you when we launch in your area.
Search by specific massage service:
Acupressure,couples massage,chair massage,CranioSacral Therapy,deep tissue massage,hotel massage,in-home massage,lymphatic drainage,mobile outcall massage,myofascial release,oncology massage,pregnancy/prenatal massage,reflexology,Shiatsu,sports massage,Swedish massage,Thai massage,trigger point therapy.