Lymphatic Drainage In Omaha, NE
Find massage therapists for Lymphatic Drainage in Omaha, NE by contacting therapists via the Zeel request form.

Therapists may contact you directly if they are available for your request. We will notify you when Zeel Massage On Demand — with fixed pricing and guaranteed same-day availability for Lymphatic Drainage, is available in Omaha, NE. Learn more
Lymphatic Drainage In Omaha, NE
Find massage therapists for Lymphatic Drainage in Omaha, NE by contacting therapists via the Zeel request form.

Therapists may contact you directly if they are available for your request. We will notify you when Zeel Massage On Demand — with fixed pricing and guaranteed same-day availability for Lymphatic Drainage, is available in Omaha, NE. Learn more
Zeel Massage On Demand® is coming soon to your area. In the meantime, try contacting therapists directly.
Showing 1 of 1 Massage Therapists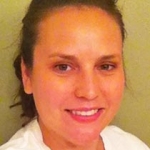 Emily

C.
Massage Therapist

" LMT"
---
Whether looking for pain relief or total relaxation, you're in good hands with Emily Cummings, a licensed massage therapist and owner of BalanceWorks Massage Center in Omaha, Neb.
BalanceWorks Massage Center is dedicated to providing high quality services to best meet their clients' needs. With nearly a decade of experience in the bodywork field, Emily brings her fine-tuned skills and commitment to health to every session, which may include relaxation, deep tissue, lymphatic drainage, reflexology and heated stone techniques.
Not only does Emily work with clients in her private studio; she also offers at-home massages for added comfort and convenience. Sessions incorporate a number of massage modalities that ultimately seek to enhance her client's quality of life. "I am focused on pain relief and relaxation for you!" she says.
920 South 107th Ave.
Omaha, NE 68114
Professional License
NE License 1569
Certifications
Nebraska Massage Therapy Board
National Certification Board for Therapeutic Massage and Bodywork
Specialized Training
Omaha School of Massage Therapy, 2002
Zeel Massage On Demand® is coming soon to your area
Right now, Massage On Demand® is not yet available in your area. We're working hard to provide our service throughout the country. Sign up for Zeel for free and we'll notify you when we launch in your area.
Search by specific massage service:
Acupressure,couples massage,chair massage,CranioSacral Therapy,deep tissue massage,hotel massage,in-home massage,lymphatic drainage,mobile outcall massage,myofascial release,oncology massage,pregnancy/prenatal massage,reflexology,Shiatsu,sports massage,Swedish massage,Thai massage,trigger point therapy.