Dermal Fillers In Monterey Park, CA
Find dermatologists for dermal fillers in Monterey Park, CA by contacting professionals via the Zeel request form.

Professionals may contact you directly if they are available for your request.

Zeel is a Massage On Demand® service that allows customers to book same-day, in-home massages via the Zeel web site or mobile apps. We provide listings of other health & wellness professionals to help customers reach their wellness goals. Learn more
Get a massage today
with Zeel Massage On Demand®.
Dermal Fillers In Monterey Park, CA
Find dermatologists for dermal fillers in Monterey Park, CA by contacting professionals via the Zeel request form.

Professionals may contact you directly if they are available for your request.

Zeel is a Massage On Demand® service that allows customers to book same-day, in-home massages via the Zeel web site or mobile apps. We provide listings of other health & wellness professionals to help customers reach their wellness goals. Learn more
Showing 2 of 2 Dermatologists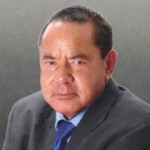 Bernardo

A.

M.
Dermatologist

" MD, FAAD"
---
Dr. Marcos earned his medical degree at Tufts University School of Medicine in Boston, MA. He went on to Bridgeport Hospital to complete his internship, and then completed his dermatology residency at Cornell University and Brown University.
Dr. Marcos is highly experienced in the treatment of acne vulgaris and acne rosacea, psoriasis, severe eczema, prurigo nodularis, and bullous pemphigoid. Above all, Dr. Marcos is committed to providing the highest quality medical care. He can give you the compassionate care that you deserve for the treatment of any condition of the skin, hair or nails.
"I truly love what I'm doing. I love seeing patients and helping people," says Dr. Marcos. He enjoys the wide range of challenges he faces every day, from an infant with eczema to possible skin cancer on a geriatric patient.
When he's not practicing medicine, Dr. Marcos enjoys spending time with his five children as well as going to the gym.
Certifications
American Board of Dermatology
Karyn

L.

G.
Dermatologist

" MD, FAAD"
---
Dr. Grossman's unparalleled academic training, coupled with her technique and highest level of attention to fine detail and aesthetic balance, allows her to give each client the finest treatment available. Her insight has been sought out by many broadcast media outlets, including television appearances on The Oprah Winfrey Show, Good Morning America, The Today Show, The View, Extra, MSNBC and CNBC, where Dr. Grossman has discussed everything from cosmetic procedures and skin care to basic sun protection.
Whether you want to subtly enhance your appearance or create a more dramatic change, Dr. Grossman is committed to helping all of her patients fulfill their cosmetic dermatology needs. Not only is Dr. Grossman nationally recognized for her methods with existing modalities such as lipotransfer, liposculpture, filler injections and a multitude of lasers, but she is also at the forefront of advanced dermatology practices—many which now offer minimal discomfort and downtime.
Certifications
American Board of Dermatology
Zeel is currently booking same-day in-home massage therapy appointments via Massage On Demand®
We will pass on your inquiry for dermal fillers directly to professionals and one of them may reply to your inquiry.
Zeel is a Massage On Demand® service that allows customers to book same-day, in-home massages via the Zeel web site or mobile apps. We provide listings of other health & wellness professionals to help customers reach their wellness goals. Learn more