Deep Tissue Massage In Mckinney, TX
Find massage therapists for Deep Tissue Massage in Mckinney, TX by contacting therapists via the Zeel request form.

Therapists may contact you directly if they are available for your request. We will notify you when Zeel Massage On Demand — with fixed pricing and guaranteed same-day availability for Deep Tissue Massage, is available in Mckinney, TX. Learn more
Deep Tissue Massage In Mckinney, TX
Find massage therapists for Deep Tissue Massage in Mckinney, TX by contacting therapists via the Zeel request form.

Therapists may contact you directly if they are available for your request. We will notify you when Zeel Massage On Demand — with fixed pricing and guaranteed same-day availability for Deep Tissue Massage, is available in Mckinney, TX. Learn more
Zeel Massage On Demand® is coming soon to your area. In the meantime, try contacting therapists directly.
Showing 1 of 1 Massage Therapists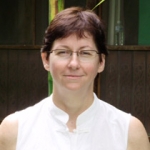 Elizabeth

B.
Massage Therapist

" LMT"
---
Elizabeth Brown, better known as Liz, is a licensed massage therapist in Plano, Texas. Can't make it to her studio? Sleep easy knowing that Liz is happy to bring her services to you.
Certified by the Texas Department State Health Services, Liz has been in private practice for seven years, offering the residents of Plano a variety of healing modalities including Swedish massage, hot stone therapy, trigger point therapy and traditional Thai massage.
One might call Liz's familiarity with Thai massage particularly authentic. Determined to refine and expand her knowledge of this ancient bodywork form, Liz studied Thai massage at the Lotus Palm School of Thai massage in Thailand and during a nine day course at Baan Hom Samunphrai in Chiang Mai, Thailand.
Liz describes Thai massage as the incorporation of a rhythmic motion, energy line work, gentle stretching and assisted yoga postures for a comprehensive healing modality. While a client is relaxed during a session, it is nevertheless a full-body massage that includes the neck, back, feet, legs and head, and is performed on a special mat.
Liz is also certified as an orthopedic massage specialist through The Center for Life Enrichment in Richardson, Texas, and completed a 250-hour course in advanced massage therapy and trigger point therapy through this program. Her massages are designed to leave a client feeling not only refreshed and renewed, but also to bring about an overall feeling of wellness and health.
614B E 16th St.
Plano, TX 75074
Professional License
TX MT#040156
Certifications
Texas Department of Health Services
Specialized Training
Lotus Palm School of Thai Massage, Montreal Canada
Lotus Palm School of Thai Massage, Thailand
The Naga Center School of Traditional Thai Medicine, Portland, Ore.
The Center for Life Enrichment, Orthopedic Massage Specialist, Richardson, Texas
London Centre of Indian Champissage International, Indian Head Massage Training
Zeel Massage On Demand® is coming soon to your area
Right now, Massage On Demand® is not yet available in your area. We're working hard to provide our service throughout the country. Sign up for Zeel for free and we'll notify you when we launch in your area.
Search by specific massage service:
Acupressure,couples massage,chair massage,CranioSacral Therapy,deep tissue massage,hotel massage,in-home massage,lymphatic drainage,mobile outcall massage,myofascial release,oncology massage,pregnancy/prenatal massage,reflexology,Shiatsu,sports massage,Swedish massage,Thai massage,trigger point therapy.