In-Home Massage In Fort Collins, CO
Find massage therapists for in-home massage in Fort Collins, CO by contacting therapists via the Zeel request form.

Therapists may contact you directly if they are available for your request. We will notify you when Zeel Massage On Demand — with fixed pricing and guaranteed same-day availability for in-home massage, is available in Fort Collins, CO. Learn more
In-Home Massage In Fort Collins, CO
Find massage therapists for in-home massage in Fort Collins, CO by contacting therapists via the Zeel request form.

Therapists may contact you directly if they are available for your request. We will notify you when Zeel Massage On Demand — with fixed pricing and guaranteed same-day availability for in-home massage, is available in Fort Collins, CO. Learn more
Zeel Massage On Demand® is coming soon to your area. In the meantime, try contacting therapists directly.
Showing 1 of 1 Massage Therapists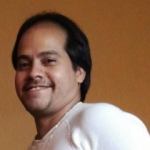 Patrick

E.
Massage Therapist

" LMT"
---
"I believe that everyone deserves to feel better," says licensed massage therapist and founder of Trinity Massage Therapy, Patrick Estrada. "It's my privilege to offer massages that are beneficial to the body, mind and spirit."
Patrick, who completed 720 hours of training at Denver Career College, and 16 additional hours of training to become ABMP-certified in pre-natal massage, says that his desire to pursue a career in massage therapy grew from a life-long pursuit to help others overcome the stressful issues of daily life. "After praying and reaching out to a friend for guidance, I realized that massage would be the way I'd use my gift for caring," Patrick explains.
Today, Patrick is certified in Swedish, deep tissue, geriatric, pre-natal, and hot stone massage. He attracts a wide range of clientele and is available to treat them in either his home office or their place of residence. "Trinity Massage is comfort and relaxation on the go," says Patrick.
Client homes in Northern Colorado (Loveland, Ft. Collins, Greeley, Berthoud, Longmont, etc...), place of work, and Trinity Massage home office.
Professional License
#6873
Certifications
Colorado Department of Regulatory Agencies
Specialized Training
Denver Career College in Denver, CO, 2003
Zeel Massage On Demand® is coming soon to your area
Right now, Massage On Demand® is not yet available in your area. We're working hard to provide our service throughout the country. Sign up for Zeel for free and we'll notify you when we launch in your area.
Search by specific massage service:
Acupressure,couples massage,chair massage,CranioSacral Therapy,deep tissue massage,hotel massage,in-home massage,lymphatic drainage,mobile outcall massage,myofascial release,oncology massage,pregnancy/prenatal massage,reflexology,Shiatsu,sports massage,Swedish massage,Thai massage,trigger point therapy.