In-Home Massage In Decatur, IL
Find massage therapists for in-home massage in Decatur, IL by contacting therapists via the Zeel request form.

Therapists may contact you directly if they are available for your request. We will notify you when Zeel Massage On Demand — with fixed pricing and guaranteed same-day availability for in-home massage, is available in Decatur, IL. Learn more
In-Home Massage In Decatur, IL
Find massage therapists for in-home massage in Decatur, IL by contacting therapists via the Zeel request form.

Therapists may contact you directly if they are available for your request. We will notify you when Zeel Massage On Demand — with fixed pricing and guaranteed same-day availability for in-home massage, is available in Decatur, IL. Learn more
Zeel Massage On Demand® is coming soon to your area. In the meantime, try contacting therapists directly.
Showing 1 of 1 Massage Therapists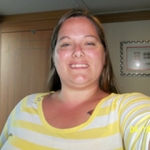 Teresa

S.
Massage Therapist

" LMT"
---
For Teresa Schwalb, massage therapy was somewhat of a calling, enabling her to satisfy her need to help others. "Knowing that I can make a difference in someone's life is my motivation," she says.
Teresa is a state licensed and nationally certified massage therapist with a mobile practice. She has an associate's degree in applied science from the Body Therapy Center in Belleville, Ill., where she majored in massage therapy.
Teresa is intent on helping clients to meet their health and wellness goals while improving their overall quality of life. Open communication is paramount to this process, she explains. "I love to check in with the clients, just to make sure everything is okay," she says. "If there is a problem, let me know."
Client homes around Beardstown and Maroa (includes Bloomington, Decatur, Springfield), Illinois
Professional License
227.013762
Certifications
National Certification Board for Therapeutic Massage and Bodywork
Illinois Department of Financial & Professional Regulation
Specialized Training
The Body Therapy Center, Belleville, IL, 2011
Zeel Massage On Demand® is coming soon to your area
Right now, Massage On Demand® is not yet available in your area. We're working hard to provide our service throughout the country. Sign up for Zeel for free and we'll notify you when we launch in your area.
Search by specific massage service:
Acupressure,couples massage,chair massage,CranioSacral Therapy,deep tissue massage,hotel massage,in-home massage,lymphatic drainage,mobile outcall massage,myofascial release,oncology massage,pregnancy/prenatal massage,reflexology,Shiatsu,sports massage,Swedish massage,Thai massage,trigger point therapy.