Myofascial Release Massage In Columbia, MO
Find massage therapists for Myofascial Release Massage in Columbia, MO by contacting therapists via the Zeel request form.

Therapists may contact you directly if they are available for your request. We will notify you when Zeel Massage On Demand — with fixed pricing and guaranteed same-day availability for Myofascial Release Massage, is available in Columbia, MO. Learn more
Myofascial Release Massage In Columbia, MO
Find massage therapists for Myofascial Release Massage in Columbia, MO by contacting therapists via the Zeel request form.

Therapists may contact you directly if they are available for your request. We will notify you when Zeel Massage On Demand — with fixed pricing and guaranteed same-day availability for Myofascial Release Massage, is available in Columbia, MO. Learn more
Zeel Massage On Demand® is coming soon to your area. In the meantime, try contacting therapists directly.
Showing 1 of 1 Massage Therapists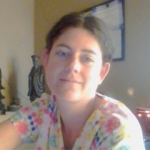 Paula

H.
Massage Therapist

" LMT"
---
Licensed massage therapist Paula Harmon has only been keeping shop since March 2012, but she has already attracted loyal clients who come to her seeking therapeutic care for everything from prolonged Lyme's disease to Multiple Sclerosis.
"I have always had a passion for the sciences of the body and mind, and couldn't find a better way to express it than through the gift of massage therapy," says Paula. "With my background in the biological sciences and the focus that I've had for the past decade on studying and understanding the body and mind, I am confident in my abilities and excited to share this knowledge."
Paula offers a unique setting in which clients can receive clinical treatment in a spa-like setting. Though clients may arrive suffering from chronic or acute pain, Paula believes that the peaceful environment helps them to completely relax and move toward a healthier, lower-stress and more youthful existence.
Each of Paula's clients learns new techniques to alter old, negative habits. She teaches alternative ways of walking, sitting and standing that alleviate pain and support future recovery. This, combined with her expertise in a variety of different modalities, sets Paula apart as a therapist with a diverse background and a true commitment to her clients' total health.
4200 Merchant St.
Columbia, MO 65203
Professional License
2012006565
Certifications
Missouri State Board of Therapeutic Massage
Specialized Training
Massage Institute of Missouri
Zeel Massage On Demand® is coming soon to your area
Right now, Massage On Demand® is not yet available in your area. We're working hard to provide our service throughout the country. Sign up for Zeel for free and we'll notify you when we launch in your area.
Search by specific massage service:
Acupressure,couples massage,chair massage,CranioSacral Therapy,deep tissue massage,hotel massage,in-home massage,lymphatic drainage,mobile outcall massage,myofascial release,oncology massage,pregnancy/prenatal massage,reflexology,Shiatsu,sports massage,Swedish massage,Thai massage,trigger point therapy.
Myofascial Release Massage in Missouri
Columbia, MO,Florissant, MO,Independence, MO,Kansas City, MO,Lee's Summit, MO,Springfield, MO,St. Charles, MO,St. Joseph, MO,St. Louis, MO,St. Peters, MO.