Lymphatic Drainage In Cincinnati, OH
Find massage therapists for Lymphatic Drainage in Cincinnati, OH by contacting therapists via the Zeel request form.

Therapists may contact you directly if they are available for your request. We will notify you when Zeel Massage On Demand — with fixed pricing and guaranteed same-day availability for Lymphatic Drainage, is available in Cincinnati, OH. Learn more
Lymphatic Drainage In Cincinnati, OH
Find massage therapists for Lymphatic Drainage in Cincinnati, OH by contacting therapists via the Zeel request form.

Therapists may contact you directly if they are available for your request. We will notify you when Zeel Massage On Demand — with fixed pricing and guaranteed same-day availability for Lymphatic Drainage, is available in Cincinnati, OH. Learn more
Zeel Massage On Demand® is coming soon to your area. In the meantime, try contacting therapists directly.
Showing 1 of 1 Massage Therapists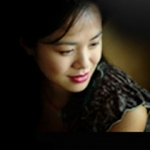 Kim

P.
Massage Therapist

" LMT"
---
A goal-oriented massage therapist, Kim Pham uses techniques like deep breathing and visualizations to help her clients connect their body and mind as she works to eliminate areas of tension and stress.
Kim began her practice in 1997 at Mid-Town Health and Fitness in Cincinnati, Ohio. Throughout her career, Kim, a licensed massage therapist, has developed a loyal legion of clients including competitive athletes and weekend warriors alike, and has since established a private practice of her own.
At Intuitive Touch Massage and Reiki, Kim draws upon many healing modalities, such as reiki, to manipulate the energetic holding patterns created by tight or sore muscles. She also offers Swedish massage techniques as well as deep tissue massage, sports massage, hot towel massage, pre-natal massage and chair massages.
Kim is a graduate of the Ohio State University, where she earned a bachelor's degree in allied medicine. She practiced cardiovascular perfusion before becoming a massage therapist and now uses the physical benefits of massage to improve the health and wellness of clients who frequent her Midwest practice.
5400 Kennedy Ave.
Cincinnati, OH 45213
Professional License
OH 33.007841
Certifications
Ohio State Medical Board
Zeel Massage On Demand® is coming soon to your area
Right now, Massage On Demand® is not yet available in your area. We're working hard to provide our service throughout the country. Sign up for Zeel for free and we'll notify you when we launch in your area.
Search by specific massage service:
Acupressure,couples massage,chair massage,CranioSacral Therapy,deep tissue massage,hotel massage,in-home massage,lymphatic drainage,mobile outcall massage,myofascial release,oncology massage,pregnancy/prenatal massage,reflexology,Shiatsu,sports massage,Swedish massage,Thai massage,trigger point therapy.