Couples Massage In Bismarck, ND
Find massage therapists for couples massage in Bismarck, ND by contacting therapists via the Zeel request form.

Therapists may contact you directly if they are available for your request. We will notify you when Zeel Massage On Demand — with fixed pricing and guaranteed same-day availability for couples massage, is available in Bismarck, ND. Learn more
Couples Massage In Bismarck, ND
Find massage therapists for couples massage in Bismarck, ND by contacting therapists via the Zeel request form.

Therapists may contact you directly if they are available for your request. We will notify you when Zeel Massage On Demand — with fixed pricing and guaranteed same-day availability for couples massage, is available in Bismarck, ND. Learn more
Zeel Massage On Demand® is coming soon to your area. In the meantime, try contacting therapists directly.
Showing 1 of 1 Massage Therapists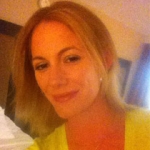 Jennifer

G.
Massage Therapist

" LMT, NCTMB"
---
Jennifer Gensburg is a nationally certified and state licensed massage therapist who brings her healing arts to clients in Bismarck, North Dakota.
Artists Incorporated Salon and Spa
Bismarck, ND 58504
Professional License
ND 1070
Certifications
North Dakota Board of Massage
National Certification Board for Therapeutic Massage and Bodywork
Specialized Training
Williston State Massage Therapy Program, 2008
Zeel Massage On Demand® is coming soon to your area
Right now, Massage On Demand® is not yet available in your area. We're working hard to provide our service throughout the country. Sign up for Zeel for free and we'll notify you when we launch in your area.
Search by specific massage service:
Acupressure,couples massage,chair massage,CranioSacral Therapy,deep tissue massage,hotel massage,in-home massage,lymphatic drainage,mobile outcall massage,myofascial release,oncology massage,pregnancy/prenatal massage,reflexology,Shiatsu,sports massage,Swedish massage,Thai massage,trigger point therapy.